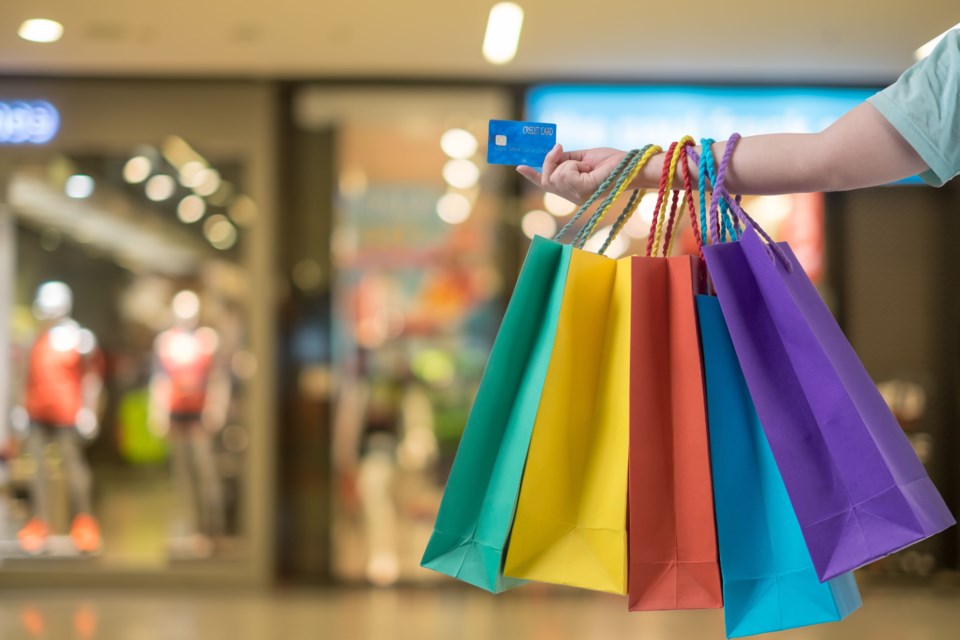 This post-Thanksgiving weekend, millions of people will partake in a variety of Black Friday and Cyber Monday sales all over the country. But if you're wanting to avoid the huge crowds, looking for unique gifts to give this holiday season, or simply wanting to put your money back into the community, then Small Business Saturday is the answer.

Many small and expanding business, and local chains are offering special deals or hosting events in order to encourage shoppers to "shop small." According to Forbes, people spent more than $16 billion on Small Business Saturday last year which was an increase of 14% from 2014.

Here's our list of some great places to spend your money while shopping this Saturday:
The Shops at Legacy is home to several small shops and some bigger ones supporting local businesses and offering special discounts this Saturday:
Benefit Cosmetics: 10% off of services and a deluxe mini

Benihana:

For every $50 you spend on Benihana gift cards, you will receive a $10 promotional card that can be used January 2 – March 31, 2017

Brooklyn + West: Spend $150 and receive a $50 gift card toward a future purchase

Circa 2000 Fine Apparel: $50 off your purchase of $300 or more excluding sale items

D'HIERRO: 15% off all items in stock

Ella Bleu: 20% off all day

The Impeccable Pig: Buy more, save more with 15% off under $100, or 25% off over $100

Joni's Boutique: Shop and save $25 off your $100 or more purchase plus enjoy wine, cheese and free gift wrap

Kendra Scott: 20% off entire store

Lauren James: 25% off your purchase + receive a free gift with purchase while supplies last. If you spend more than $65, you will receive a Lauren James Planner (after discount and before tax)

Mia Fiori: Spend $150 or more and receive a $50 credit toward your next order

The Woodhouse Day Spa: 20% off all products

The Yoga Factory: drop in for a class at half the price
Downtown Plano is rich in locally owned boutiques and restaurants to fill up an entire day's worth of shopping:
Scrubtastic!: For all your scrub needs; great place to find a gift for friend or family who is a nurse

Paws Dog Barkery: Because dogs like holiday treats, too

Artisan Vapor Company: Calls themselves the surveyors of fine electronic cigarettes and supplies

Holman Pottery:

Handcrafted art pieces and gifts, pottery and sculpture

La Foofaraw: Interior design, décor, jewelry and other gifts

Lone Stone Cigars: Texas-best cigar shop for those who can't make the trip to Cuba

Magaly Designs: This is a staff and reader favorite; jewelry boutique with one-of-a-kind hand crafted pieces

Olive Mae, A Children's Boutique: unique children clothing and accessories

Southern Vintage Glam: Women's fashion, home décor and also a hair salon

Sweet as Sugar Children's Boutique: Specializes in gift baskets, girls and boys boutique clothing sizes newborn to 16, toys and children's books

The Feathered Nest: Features unique home décor and gifts
The Shops at Willow Bend also feature small businesses among their large department stores, and are hosting a special event, "Get Out and Go Local", on December 3rd:
Bohemian Chic: Women's fashion and accessories featuring naturally handmade clothing

Bullzerk: Pop-up shop featuring their popular graphic T-shirt designs made famous in Dallas

Christian Olive Art:

offers handmade Christian olive wood carvings, crosses, jewelry and other art pieces.

Crafted:

features specialty gift baskets, wine spirits, cigars and more.

Enchanted Fairies Studio:

reinvents the studio portrait experience by providing a special, fun, and interactive way for children and photographers to create works of art.

Little Belt Shop:

personal selection of Texas made custom leather belts that are fitting for any occasion

Skypony Gallery:

fine art gallery that is proud to represent local and national, emerging, mid-career, and established artists with a wide variety of artistic expression. Skypony Gallery is dedicated to providing the local resident artists and art teachers with a beautiful space to create and to connect art with fine art collectors.
Other Local Picks
Richardson Mercantile: A reader favorite;

features a vast eclectic array of art, antiques, home decor, gifts, apparel, jewelry, furniture and much more

The Nappy Shoppe: An editor favorite;

specialize in cloth diapers, baby carriers, car seats, nursing supplies, teething needs, training pants, swim diapers, toys and other natural parenting products. They also offer classes in our spacious classroom, covering a wide variety of topics from cloth diapering, using baby carriers, yoga and more
If your favorite local business isn't on our list, let us know and suggest your favorite place to shop small!