It's not all Alamos and riverwalks. Though every Texan is probably required to visit the Alamo once in their lifetime and the riverwalk is one of San Antonio's chief delights, there are plenty of other good things to see, do and taste.
San Antonio is a mecca of Mexican-American culture. For example, there's The Guadalupe Cultural Arts Center, the proud home of the world's largest Virgin Mary mosaic, four-stories high and by artist Jesse Trevino. There's also the TEX POP center, which houses retro art including pieces like the Selena shrine, and Dia De Los Muertos memorabilia.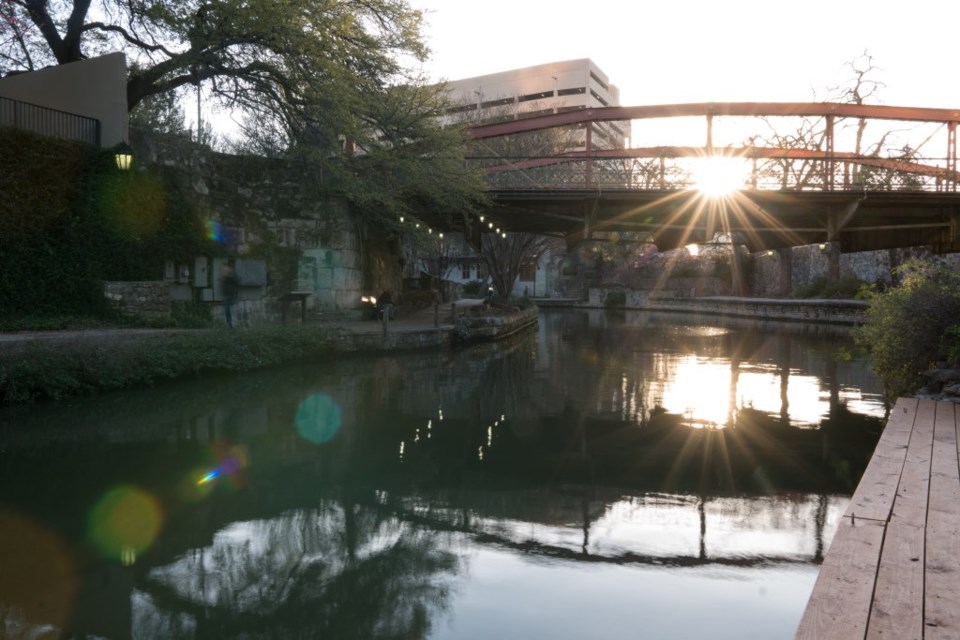 It's also the home of Burgerteca by Chef Johnny Hernandez, where you can order an Al Pastor burger that actually tastes like a taco with grilled pineapple, manchego cheese and cabbage. Or, if you're completely insane, go for the Chile Con Queso, where a huge burger patty comes smothered within an inch of its life with cheesy primordial ooze.
Another unmissable new restaurant has to be Chef Steve McHugh's new eatery, Cured, where all items are made in-house, and served in the storied environs of a renovated historical building built in 1904. Indulge in Pig Cheek Poutine, Beer Can Mussels and Hummingbird Cake.
If nature's your thing, make a visit to Bracken Cave during the summer when an estimated twenty million Mexican free-tailed bats make their homes in this former sinkhole. To protect the bats, public viewings are on select summer nights, so check before you go.
Stay in iconic spots like the Havana Hotel, which has a basement cocktail lounge with a sleek speakeasy vibe and grab a bite to eat and a mojito at Ocho, the hotel's restaurant and one of the most chic eateries in town.
ESSENTIALS
Drive time: 5 hours
Population: 1,492,510
Best time to go: Spring and fall
Must see: The Alamo
What to pack: Love for tacos
Ave. Cost per night: $180