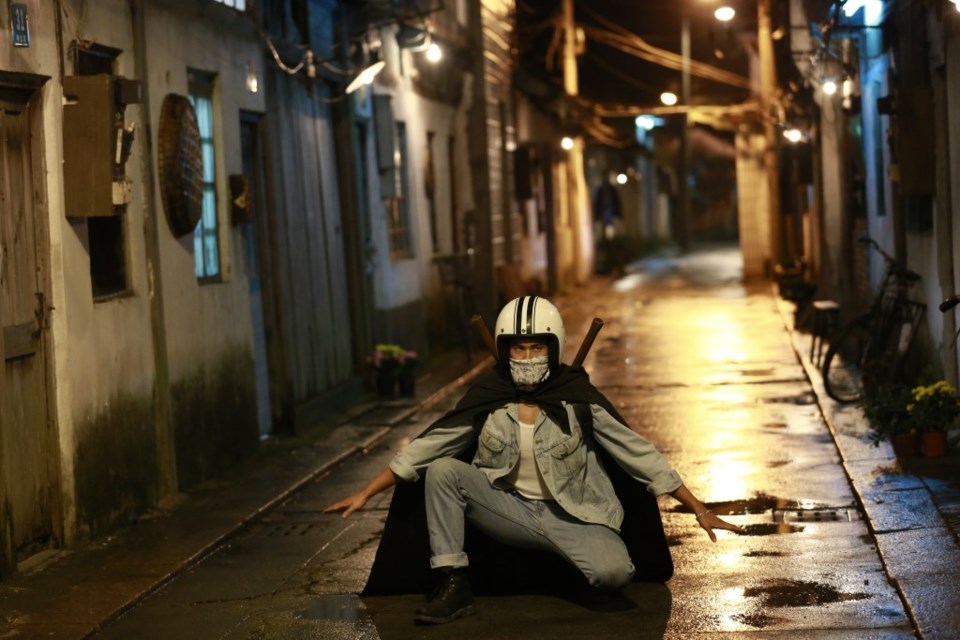 The Asian Film Festival of Dallas (AFFD) celebrates its 16th year with sponsor Well Go USA Entertainment, from July 13 through July 20, 2017.
Since its creation in 2002, the annual film festival has become the South's largest showcase of Asian and Asian-American cinema. Over the past 16 years, the festival has provided opportunities for nearly 600 Asian and Asian-American filmmakers and documentarians to share their vision, often providing the only venue for their films to be shown in Dallas.
This year's festival boasts its first women's showcase of Asian directed and produced films by women, courtesy of the Dallas Women's Foundation's Orchid Giving Circle. July 16th will be dedicated to the womens' films.
This year also features more films than any other year. There will be 70 films screened throughout the week this year.
AFFD organizers are excited about the 10 expected filmmakers in attendance this year and the first titles:
Duckweed
Southwest Premiere
Genre: Comedy
Released: 2017
Country: China
Language: Mandarin
Director: Han Han
In the near-death after an accident, a sports car driver time-travelled back to the 1990s to meet his severe father and never-seen mother in a small Chinese town.
Soul on a String
Southwest Premiere
Genre: Drama
Released: 2016
Country: China
Language: Tibetan
Director: Yang Zhang
After discovering a sacred stone in the mouth of a deer he just killed, Taibei, a young lonesome Tibetan cowboy, embarks on a long and difficult mission: to bring it back to the holy mountain of Buddha's handprint. His journey turns sour as an obstinate woman, Joan, and a psychic yet dumb elf, Pu, soon decide to join him. Not to mention the two violent brothers on his tale, who are on a revenge quest.
A Single Rider
Genre: Drama
Released: 201
Country: S. Korea
Language: Korean
Director: Lee Joo-Young
A man who has lost everything in his life travels to Australia in search of his family.
My Love Sinema
North American Premiere
Genre: Drama
Released: 2016
Country: Singapore
Language: Mandarin
Director: Ai Leng Tan
Inspired by the Italian Classic "Cinema Paradiso", an aspiring filmmaker discovers the touching life story of a cinema projectionist and his unending love for a teacher. Recipient of the 2011 Taiwan Golden Horse Film Project Promotion Post-Production Award, 2012 ACE-HK Asia Film Financing Co-Production Lab participant and recipient of the 2012 Media Development Authority of Singapore New Talent Feature Grant, MY LOVE SINEMA is a touching, nostalgic love story filled with inspiration, courage, passion, resilience and heart. Set in 1950s Singapore, we relive the charming lifestyle of that era, and follow one man's never-ending pursuit of his passion in both cinema and love, sharing a fate that crosses generations.
Psycho Raman 2.0
North American Premiere
Genre: Thriller
Released: 2016
Country: India
Language: Hindi
Director: Anurag Kashyap
Set in present day Mumbai the story follows the life of a serial killer Ramanna who is inspired by an infamous serial killer from the 1960s, Raman Raghav. His strange obsession with Raghavan, a young cop keeps growing as he closely follows him without his knowledge and often creates situations where both of them come face to face.
The 16th Asian Film Festival of Dallas
When
Thursday, July 13 — Thursday, July 20
Where
5321 E Mockingbird Ln, Dallas, TX 75206 (Angelika Film Center Dallas in Mockingbird Station)
Parties and events
VIP Reception: Thursday, July 6, 7 pm to 9 pm. Invitation-only
Opening Night Party: Thursday, July 13, 9 pm to 11 pm at space below Angelika Film Center
Women's Showcase Reception: Sunday, July 16, 5:30 pm to 7 pm at Angelika Film Center's Cafe
Closing Night Party: Thursday, July 20, 9 pm to 11 pm. Check website and social media.
Passes and tickets for the film festival are on sale now at www.asianfilmdallas.com.
More titles and full schedule of events and details will follow in the next week. Visit www.asianfilmdallas.com