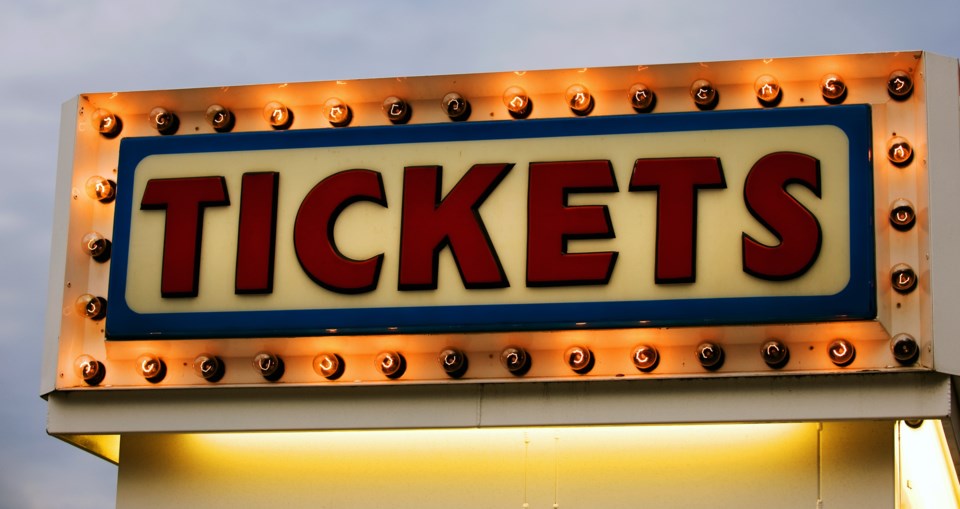 Every year countless shows are performed at the Art Centre Theatre (ACT), a non-profit organization. This professional theatre strives to offer a full range of theatrical entertainment including classic, contemporary and new plays.
Executive Director Jamey Jamison has pulled together quite the line up for 2016! Stay up-to-date with this year's schedule of performances completely listed out below starting Friday, January 8 through the end of December 2016.
All shows are only $15 and performed at the theatre located at 5220 Village Creek Dr., Plano, Texas. For more information and to purchase tickets visit The Art Centre Theatre.
GREY'S SECRETARY
Young, emotionally disturbed Lee Holloway is released from the safe confines of a mental institution and tries to function in the outside world. Living with her parents (who have issues of their own), she starts a relationship with the kind but dull Peter, and finds work as a legal secretary to rigid and demanding attorney E. Edward Grey. Grey's stern and subtly cruel demeanor strikes a chord deep in Lee's psyche, and she finds herself entangled in a sadomasochistic relationship with him. An exploration into the world of dysfunctional relationships and adult erotica, "Grey's Secretary" is a compelling look at the paths some travel in the twisting, turning mazes of human relationships.
And don't miss a special opening performance of ancient Japanese shibari performed by local erotic ropes artists before our Friday and Saturday evening shows! Mature themes. Adults 18 and over only – IDs will be checked at the door. Beer and wine donation bar available, or BYOB.
When: Now–Sunday, January 17
EDGE OF KNIGHT PRESENTS: ELEMENTS OF DANGER
Prepare thyself for merriment and wonder.
Edge of Knight Medieval Theatre Company turns everyday life into the 15th century with their interactive and family friendly sword fighting and stunt show, "Elements of Danger." ACT has lowered its drawbridge and summons each guest to behold this magical production of Shakespearean comedy, dangerous weaponry stunts, illusion, juggling, and the medieval art forms of fire eating, sword swallowing, poi artistry and medieval dance. The original script and powerful soundtrack are enhanced by authentic weapons, spectacular stage props, stunning costumes and cutting edge special effects. The level of danger in their stunts, the number of stunts and skills performed in a single show and the fact only family members perform all stunts and skills make them the only sword fighting and stunt show of their kind in existence.
When: Friday, January 22– Sunday, January 24
REDACTED!
An evening of murder, mystery, and mayhem! Action-packed and hysterical, discover whodunnit as ACT presents it's own original work based on the wildly popular comedies of 1980's cinema fame like "Young Frankenstein," "Murder By Death," and "Clue!" At intermission, the audience will decide through secret ballot who the actual bad guy is—and then the real fun begins as the audience forces the actors to pick from 5 separate endings. Let's hope the cast remembers the right endings … Audience participation is required!!
When: Friday, January 29–Sunday, February 14
THE VAGINA MONOLOGUES
Based on interviews conducted with women from all over the world, Eve Ensler's award-winning play is a hilarious and deeply poignant collection of stories that gives voice to a chorus of common experiences and feelings once considered taboo. A thoughtful look at the female experience, with an unblinking look at topics such as sex, love, rape, birth and the vagina as an expression of female individuality. The popular show manages to be entertaining without being trite, political without being offensive.
When: Friday, February 5–Saturday, February 13
FOOTLOOSE
This musical adapted from the Oscar-nominated movie of the same name exploded onto the stage to the thrill of audiences everywhere, garnering Tony nominations for its brilliant Top-40 score. Footloose celebrates the fundamental life force that is music, as we watch Ren and his mother move from big-city Chicago to a small farming town. They soon find out their new hometown has a strongly enforced ban on dancing. The ban is instituted by a local preacher who believes it will "protect the youth." The preacher's daughter has eyes for Ren, however, and the story takes some interesting turns, set to the fabulous music and choreography that is the hallmark of this great show.
When: Friday, February 19–Sunday, March 6
THE LITTLE MERMAID
The inspirational tale from Hans Christian Anderson comes to life as we follow Ariel, a rebellious little mermaid, who is fascinated with life on land. Her controlling father, King Triton, forbids her visits to the surface, which she ignores–and she ends up falling hard for a human prince. Determined to be with her new love, Ariel makes a deal with the devious sea witch to become human for three days. Of course, plans go awry for the star-crossed lovers, and the King must make the ultimate sacrifice for his beloved daughter.
When: Friday, February 26–Sunday, March 6
NOISES OFF
Considered one of the (if not "THE") funniest farces ever written, Laurence Olivier Award winner for Best Play, Tony and Drama Desk best play nominee, "Noises Off" presents a manic cast of actors working on a really terrible play called "Nothing's On." Plenty of physical comedy, on-stage and off-stage intrigue, and some brilliantly clever dialog, this hilarious play will keep you grinning long after the lights are out. Oh—and sardines. We mustn't forget the sardines.
When: Friday, March 18–Sunday, April 3
THE COMPLETE HISTORY OF AMERICA (ABRIDGED)
History takes a hit with this hit show from The Reduced Shakespeare Company (of the famous "Complete Works of William Shakespeare")! From the New World to New World Order, this ninety minute ramble through all that is American history comes to the ACT stage. Washington? Watergate? Who really discovered America? How many politicians does it take to screw in a light bulb? Laugh your way through 500 years of our country's history as dozens of well known events have the light shed on them in hysterical fashion. You may never see history the same way!
When: Friday, March 25–Sunday, April 3
REEFER MADNESS
"Marihuana makes fiends of boys in thirty days; hashish goads users to blood lust," declared a Hearst newspaper article in 1936, the same year the anti-drug propaganda film Reefer Madness was released. Though time has shown us that a little Mary Jane neither creates fiends nor induces blood lust, the exploitation film's anti-"marihuana" message continues to entertain, this time via the ACT performance of this over-the-top stage adaptation of the now cult-classic. Following a group of teens lured into a world of death, destruction and—gasp—jazz! after hitting a single joint, Reefer Madness is a tongue-in-cheek comedy that embraces the movie's wackiness with style!
When: Friday, April 8–Sunday, April 24
ANYTHING GOES
Some of the most memorable music in theatre history comes to the ACT stage in "Anything Goes," by the famous Cole Porter. Craziness aboard an ocean liner bound from New York to London, where stowaway Bill Crocker falls in love with heiress Hope Harcourt–who is already engaged, of course, to Lord Evelyn Oakleigh. With help from nightclub singer Reno Sweeny and Public Enemy #13, "Moonface" Martin, Billy just might have chance! Debuting in 1934, this beloved musical brought us such songs as "Anything Goes", "You're the Top", and "I Get a Kick Out of You."
When: Friday, April 29–Sunday, May 8
THE WIZ
This fantastic musical comedy won 7 Tony Awards, including Best Musical. Dorothy's adventures in the Land of Oz with all your favorite characters is set to a fabulous mixture of soul, gospel, and rock music. A family friendly, fun, and energetic show for all ages!
When: Friday, May 13–Sunday, May 29
BILL & TED'S EXCELLENT ADVENTURE
Dubbed "the funniest comedy in the history of history," the adventure begins in the small town of San Dimas, California. Teenagers Bill and Ted dream of starting their own rock band, the "Wyld Stallyns," while busy failing their high school history course. If they can't pass the upcoming major report, Ted will be off to military school. What they don't know is how important they are to the course of human history. Rufus comes from the future to ensure they stay together by helping them pass their report, and they use his time travel machine (which looks suspiciously like a phone booth) to travel through time to gather up historical figures needed for their report. What they learn along the way is a life lesson for everyone: Be excellent to each other!
When: Friday, June 17–Sunday, June 26
CINDERELLA: THE TALE OF THE GLASS SLIPPER
The beloved, timeless story is brought to the stage in this fresh, musically powerful version by Janet Yates Vogt and Mark Friedman. Constantly mistreated by her cruel stepmother and stepsisters, Cinderella is cheated out of a chance to go the the Royal Ball. But, with a little help from her impetuous and funny Fairy Godmother, and her friend, the kind rat Putterman, her dreams will come true!
When: Friday, July 1–Sunday, July 10
BIG FISH
Based on the blockbuster novel by Daniel Wallace and made into the brilliant film directed by Tim Burton, "BIG FISH" went to Broadway with music and lyrics by Andrew Lipps, the Tony nominee of "The Addams Family" fame. Critically acclaimed, this powerful musical tells the story of traveling salesman Edward Bloom, who knows nothing of a life that isn't lived to its fullest. His eye-popping tales thrill everyone around him, but his son Will, soon to be a father himself, makes it his mission to find the truth behind his father's bigger than life stories. Filled with humor, heart and a passion for life, "BIG FISH" will remind us all why theatre—especially musicals—is something we all love!
When: Friday, July 15–Sunday, July 24
THE DAYS OF DISCO
"Say, brother, slip me some skin! Are you hip to the jive? Can you feel what I'm layin' down?" You just made a deal with the devil! It's that wonderful decade of the '70s–flared trousers, platform shoes, open neck shirts, and GLITTER! In "The Days of Disco" we journey with Peter Faust as he moves from lowly busboy to rock god! How? PURE EVIL! It's an explosion of songs, split your pants dance routines, and lots and lots and lots of GLITTER!
When: Friday, July 29–Sunday, August 7
ST. TRINIAN'S, THE MUSICAL
Come and see what the girls of the famous St. Trinian's School are up to now! Damage to the buildings at the local boy's school has forced St. Trinian's to take them in, and then the weird things start to happen—there's an evil apparition seen about the campus, a thief is at large, and the younger students are being subject to what appears to be an organized effort at bullying! The head of the school fears that the parents will hear about the strange goings on, bringing all manners of grief. Oh—and there's a secret passage along with a map to hidden treasure thrown in the mix, as if everything else wasn't enough. Comedy and suspense with some clever songs round out this fun and fast-paced show!
When: Friday, August 12–Sunday, August 21
A CHORUS LINE
The musical of musicals returns to the ACT stage in this ever-popular Broadway hit! It's New York, and Zach the director along with his assistant, Larry, watch the hopefuls in their auditions. Zach's temperament shows soon enough, and we learn about the dancers through interviews interspersed with powerful musical vocals and incredibly visual dance numbers. The finalists are selected, and perform in the unforgettable finale. Join us for a bit of "Showbiz Heaven"—you'll leave wanting more!
When: Friday, August 26–Sunday, September 4
IN THE HEIGHTS
Where's home? What is Family? Where do you belong? In the Heights tells the universal story of a vibrant community in New York's Washington Heights neighborhood—a place where the coffee from the corner bodega is light and sweet, the windows are always open, and the breeze carries the rhythms of 3 generations of music. A community on the brink of change, full of hopes, dreams, and pressures, where the biggest struggle can be deciding which traditions you take with you and which you leave behind. Winner of the 2008 Tony Award for Best Musical, Score, Choreography, and Orchestration, a show that must not be missed.
When: Friday, September 9–Sunday, September 18
HUNCHBACK THE MUSICAL
The sensational Paul Boyd ("RED: THE RED RIDING HOOD MUSICAL" and "ALICE THE MUSICAL") brings a new musical at the ACT stage, with the Southwest premier of this gripping rendition of the classic story inspired by the Victor Hugo novel. Opening in the UK in 2013 to rave reviews, this unique adaptation of the story brings stellar music and surprising humor to the story of the Archdeacon of Norte Dame Cathedral and his love affair with the gypsy girl Esmerelda – only to find that the object of his affections is in love with the fickle Captain Phoebus. But there's so much more … this is not your typical telling of the well-known story!
When: Friday, September 23–Sunday, October 2
THE HUNCHBACK OF NOTRE DAME
The sensational youth of ACT bring the classic Victor Hugo story to life. This unique adaptation of the story brings to life in an enthusiastic—and funny!—way the story of the Archdeacon of Norte Dame Cathedral and his for the gypsy girl Esmerelda, but the Archdeacon has to contend with Captain Phoebus, who has his eye on the pretty gypsy. A wonderful telling of this great story!
When: Friday, September 23–Sunday, October 2
THE BIRDCAGE
Armand and Albert have a wonderful life together. Armand owns the flamboyant drag nightclub in Miami where Albert is the headliner, Starina. Armand's son from a previous marriage, Val, becomes engaged to the daughter of a US Senator (who happens to be a co-founder of the Committee for Moral Order), and deception begins as they try to convince his future in-laws that they are as "normal" as they are. Comic chaos is the order of the day!
When: Friday, October 7–Sunday, October 16
VICTOR VICTORIA
It's 1934 in Paris, where British soprano Victoria Grant struggles to make ends meet while trying to make her mark as a singer. Cabaret singer "Toddy" Todd may find himself in similar trouble as he's just been fired from his club gig, but becomes inspired with a scheme to become Victoria's manager, and have her pretend to be a man singing as a female impersonator. Can they pull it off? Toddy is convinced they can become a Paris hit (and get very rich in the process!), but there are, of course, complications …
When: Friday, October 7–Sunday, October 16
THE ADDAMS FAMILY
The eccentric, macabre family returns to the ACT stage! Morticia, Gomez, Fester, Pugsly, and Wednesday have their hands full with Wednesday's new love interest and his family. At a dinner party to end all dinner parties, the families get together for some wickedly fun "full disclosure." Vibrant music and hysterical dialog are the hallmarks of this wildly popular offering which has played around the world.
When: Friday, October 21–Sunday, November 6
THE ROCKY HORROR SHOW
ACT's annual offering of the cult classic! It's a dark and stormy night, and innocents Brad and Janet find themselves at a strange castle wherein they find the transvestite Dr. Frank N Furter, his "perfect" creation Rocky, and an assortment of other characters that are minimally described as … CRAZY!Mature content.
When: Friday, October 21–Saturday, November 5
JOSEPH AND THE AMAZING TECHNICOLOR DREAMCOAT
The unforgettable lyrics of Tim Rice and music by Andrew Lloyd Webber bring this ancient story recorded in the "Book of Genesis" to life. Jacob's clearly favorite son Joseph is the cause of much jealousy with his 11 other sons, so much so they conspire to sell him into slavery, convincing their father he has been killed. Joseph, now a slave in Egypt but gifted with God's power to interpret dreams works his way into the trust of the wealthy Potiphar, but is imprisoned after he turns down the proposition of Potiphar's wife. Through a series of miraculous events, Joseph's gifts lead him to power under the Pharaoh, and a confrontation with his treacherous brothers. A timeless story with brilliant music leave few who see this show unchanged!
When: Friday, November 11–Sunday, November 27
THE NIGHTMARE BEFORE CHRISTMAS
Halloween just isn't the same anymore, and Jack is thoroughly bored. Why can't he be the one to spread the joy of Christmas instead? Surely Santa needs a break from the "same-old, same-old," just like Jack himself! Despite the best of intentions, his plans end up putting Santa in jeopardy, and good little boys and girls find themselves in something of a … nightmare!
When: Thursday, December 1–Sunday, December 18