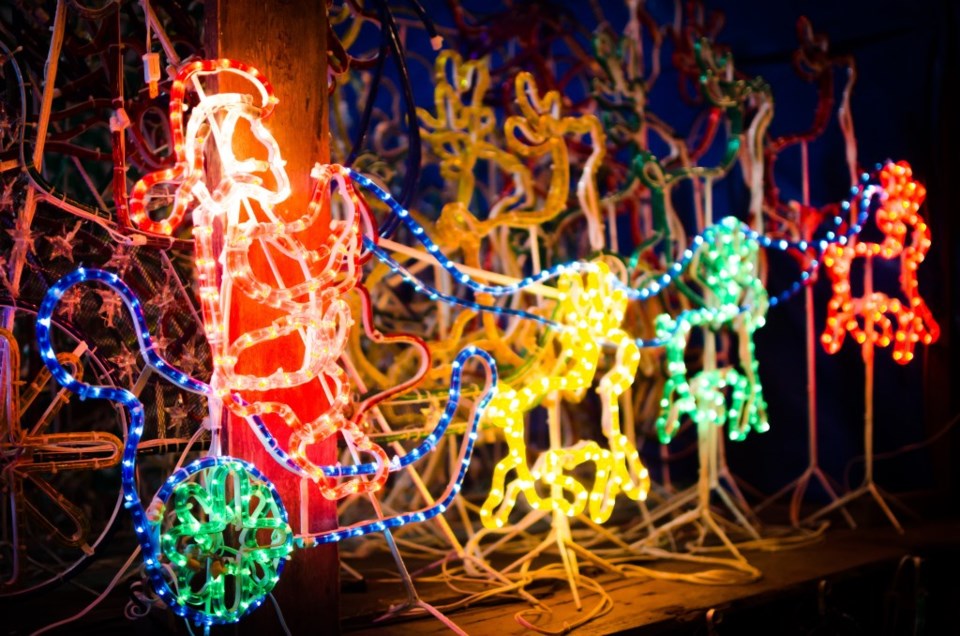 Many residents from all over the Plano area come to the Deerfield neighborhood every year to gaze upon the elaborate decorations and multitudes of Christmas lights. One can't walk through Deerfield and not feel the holiday spirit.
This year Deerfield kicks off their holiday light season on Thursday, December 1st and it will run through the 30th. Lights will be turned on between 7-11 p.m, however most lights turn on as soon as it get dark. The streets you can't miss: Old Pond, Staten Island, Jenkins and Penbrook, according to the neighborhood's website.
Once again, this year visitors and residents alike can vote for their favorite home via text message. Text 469.200.4699 for the following categories:
A – Best overall
B – Most traditional
C – Children's favorite
D – Funniest
For example, B – 1600 ABC Street
If driving or walking isn't your style, don't worry. You can make a reservation for about an hour-long carriage or wagon ride for up to 20 passengers. 30 minute rides are available but only for small parties of 2 to 6 people. Blankets and holiday music are provided, but riders are encouraged to bring their own and any hot cocoa or other beverage they would like during the tour. And if you're more into tech than animals book a ride with McKinney Segway Tours. Tours are $30 a person which includes training and helmets. They run Wednesday through Sunday beginning every hour from 6 p.m. to 9 p.m. Residents can call when they make their reservation to receive a discount.
Because traffic is not so festive, the neighborhood has once again implemented a suggested driving route for Deerfield residents and guests. The route goes into effect each evening during the season beginning at dusk.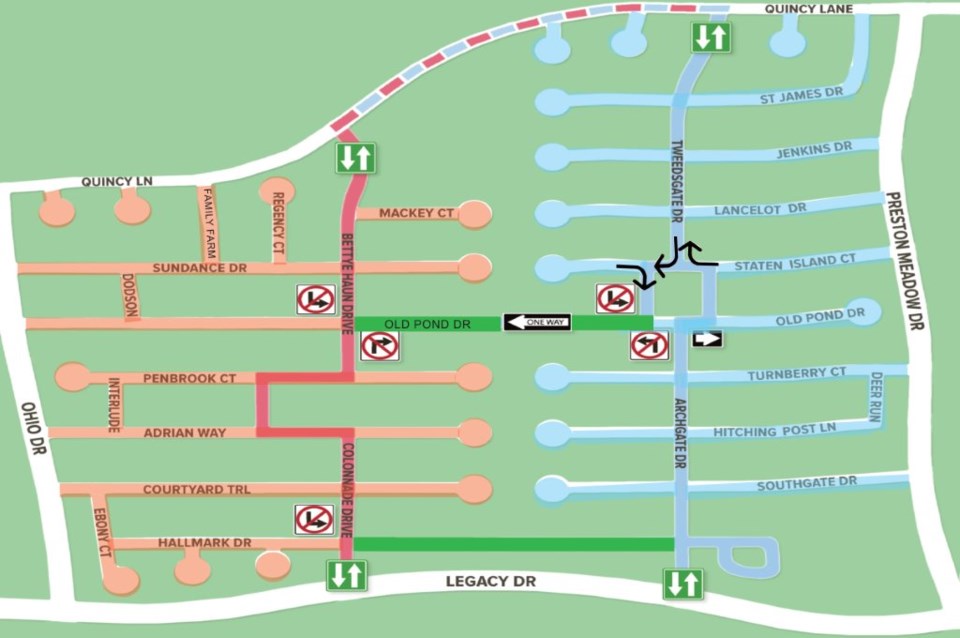 If you'd rather walk the neighborhood, it is requested that cars are parked north of the clubhouse on less busy streets. And there is no fee to enter Deerfield, but the neighborhood has requested that patrons give donations to Children's Medical Center.