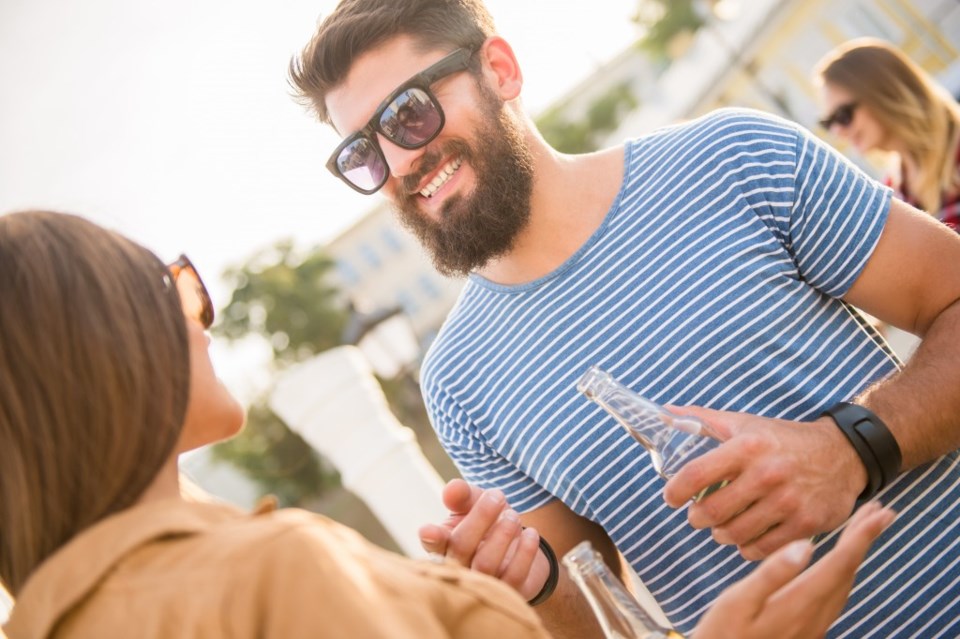 What's that you say? You like to get out and do things? Me too!
Experience Historic Downtown Plano and all it has to offer. If you love culture, delicious food, awesome people and fun activities it's definitely the place to be.
Several really cool and different entertaining events are setup for 2016 too, including Downtown Plano Poker Tournament, monthly Art & Wine Walk, Night Out on 15th, Plano Art Fest and Steinfest! Looks like something for everyone—so exciting to see!
Chips: Poker Tournament
A great poker face is really what makes a great poker player. Make sure to practice yours in the mirror prior to registering for Chips: Downtown Plano Poker Tournament. Ice House Rooftop will host this classic Texas hold-em tournament on March 25 at 6 p.m. No, Lady Gaga will not be playing in the background. …"(Mum mum mum mah) p-p-p-poker face, p-p-poker face."…
Downtown Plano Art & Wine Walk
Indulge in the sip and shop event called Downtown Plano Art & Wine Walk. Participants will get to sample selected wines at their favorite shops throughout the arts district while enjoying live music and curated art exhibitions. What could be better, really? Cost is $10 if paid in advance or $15 "at the door." Included in this is a wristband, a souvenir wine glass and sample of wine, and a tour map of downtown participating destinations. Every stop on the walk will have an additional sample of wine waiting for you. A raffle drawing will be held at the end of every night with mystery prizes given at the end.
Night Out on 15th
Join Plano's fine-dining event of the year, Night Out on 15th! Sunday, May 22 will be an evening under a canopy of twinkling lights at a 300-foot-long table down the middle of 15th Street in the Downtown Plano arts district, where neighborhood chefs will serve a 5-course meal paired with libations to match. While delighting in food and drink, enjoy live entertainment from Plano artists. Partial proceeds from the event will benefit local nonprofit organizations. This year's participating restaurants will include Angela's at the Crosswalk, Amazeballz, Fillmore Pub, Lockhart Smokehouse, Urban Rio, Urban Crust, Uni Sushi and ZaLat. Tickets for the event go on sale Friday, April 8 at an early purchase rate of $125 until May 13. All ticket purchases after May 13 will be $150 each.
Plano Art Fest
Get your creative on. Plano Art Fest is sure to be a blast September 17! Expression and creativity are two key components to enjoying this free family city celebration in the historic downtown arts district.
Steinfest
Bier and food, dancing, competition, music, shopping and fun are all a part of Steinfest. Don't miss out on this 2nd annual German festival that was a huge community hit in 2015! Check back here for future updates.
As more 2016 events are announced, we'll keep you updated.
DOWNTOWN POKER TOURNAMENT
When: Friday, March 25, 6 p.m., tournament begins at 6:30 p.m.
Where: Ice House Rooftop, 1000 E. 14th St., Ste. 400, Plano, Texas 75074
Cost: Purchase tickets here.

$30 spectator
$100 individual player
$800 poker table buy out
DOWNTOWN PLANO ART & WINE WALK
When: Second Thursday of April-November at 5 p.m., starting April 14
Where: Downtown Plano
Cost: $10 in advance, or $15 at the door. Get more details here.
NIGHT OUT ON 15TH
When: Sunday, May 22, 6 p.m.
Where: Info to come
Cost: Info to come
PLANO ART FEST
When: Saturday, September 17, 9 a.m.
Where: McCall Plaza, 998 E. 15th St., Plano, Texas 75074
Cost: Free
STEINFEST
When: Saturday, October 29, 2 p.m.
Where: McCall Plaza, 998 E. 15th St., Plano, Texas 75074
Cost: Free admission