Delight in the haunting melodies and ballads, vocals and virtuosic guitar stylings of Pia Leinonen and Joni Tiala, the Finnish folk duo Vellamo, at 7:30 p.m. Friday, February 12, at the Allen Public Library. In addition to performing in the Finnish, Celtic and Scandinavian folk traditions, they also compose memorable original songs.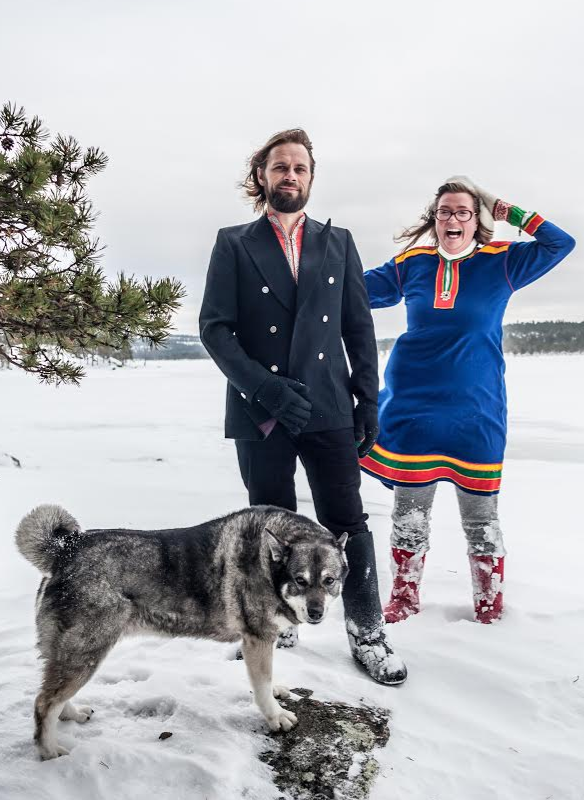 In Finnish mythology, Vellamo is the goddess of the sea. Based in Kokkola, on the western coast of Finland, Pia and Joni combine the rich tradition of Finnish folksong with an appealing "retro" sensibility, creating an exotic and magical acoustic experience.
Raised in the arctic region of Lapland, Pia is Vellamo's lead singer. Combining her love and vast knowledge of Finnish folk music with the western singer–songwriter tradition, her exquisite voice evokes creative expression.
Originally from the Finnish port of Kokkola, Joni Tiala's eclectic musical background includes writing and performing for theater, progressive and alternative rock, and Finnish and western folk. In addition to his work in Vellamo, Joni is an accomplished theater and session musician and founding member of the renowned Finnish progressive rock band Moonwagon.
In early 2013, Vellamo released their first album, engineered and co-produced by Ken Anderson at his home studio Song Catcher Recording in Vermont. Vellamo released their second album in June 2014. This folk-rock gem contains beautiful arrangements of traditional songs from the Finnish and Scandinavian traditions. You can hear how surf rock guitars and hillbilly country style is blended with the Finnish tradition.
Vellamo's third album "Koskenkylä" featuring all original material was released in October 2015.
Sponsored by Bach to Books, this event is free.
The library is located at 300 N. Allen Dr. Call 214.509.4911 for more information.