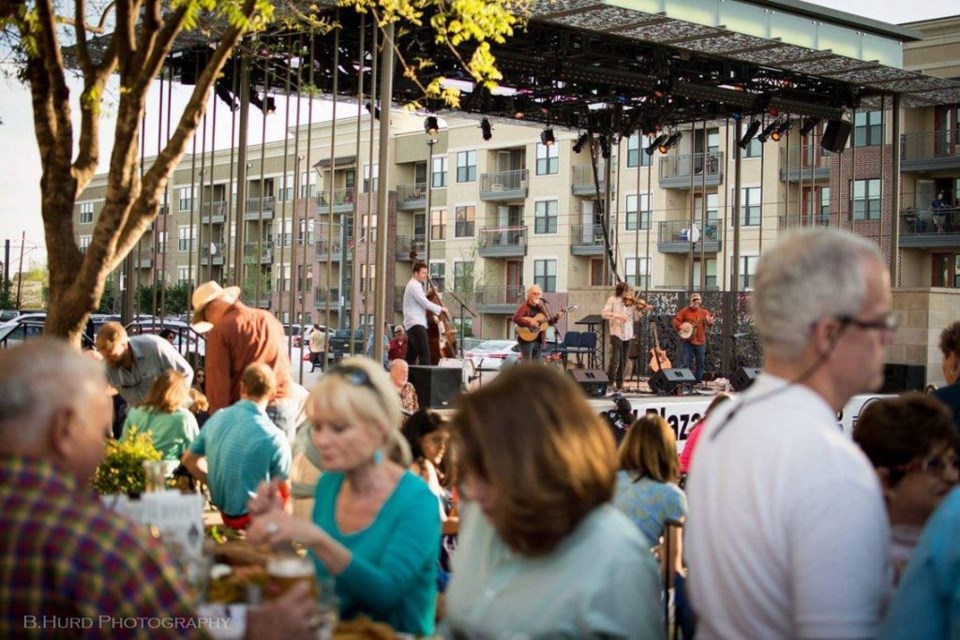 Get on your dancing shoes! This spring, the McCall Plaza in Downtown Plano will be hosting a series of free events including live music concerts and dancing classes!
Events include the Live & Local concert series happening on the third weekend of each month. Each concert highlights an up and coming local music act. These are free concerts for the public.
Get out your calendar and save the dates!
Live & Local: Adam Cline
March 18, 8:30 p.m.
Salsa Dancing at the Plaza
March 29, 7 p.m.
Music City Series: Uncle Lucius
March 31, 8:30 p.m.
Live & Local: Black Dog Friday
April 21, 8:30 p.m.

Kevin Fowler
May 13, 8 p.m.
Keep up-to-date with City of Plano events by following them on Facebook at Facebook.com/planoarts