Dallas' St. Patrick's celebrations on Saturday, March 11 offer great fun for all ages, and the best part is…they're DARTable!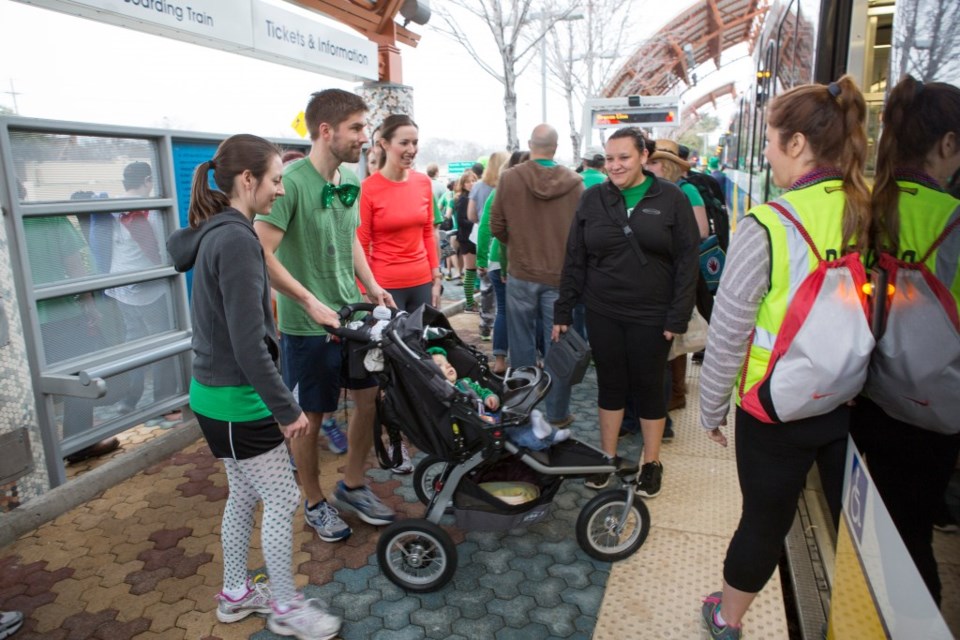 The day gets underway at 8 a.m. with the St. Paddy's Dash Down Greenville 5K. This event is open for all ages, but you'll have to leave your strollers and furry friends at home. So put on your festive attire, lace up your sneakers, purchase your DART transit pass on the free GoPass℠ app, then head to Central Market by Lovers Lane Station for check-in.
A DART local day pass is only $5, and children 5-14 ride for a reduced rate. Take the Red or Orange line to Lovers Lane Station. For more information on the race, visit runproject.org/dashdowngreenville.
After the race, stick around for the largest St. Paddy's Day celebration in the Southwest. The Dallas St. Patrick's Parade & Festival begins at 11 a.m. at Greenville Avenue and Blackwell Street, and then continues south to SMU Boulevard. The all-day festival includes incredible food, beverages and entertainment.
DART's Mockingbird and Lovers Lane stations put festival goers within easy walking distance of all the action. Families with strollers or wagons can roll right on the center car of any DART Rail vehicle, which has a low-floor section that's level with the rail platform. DART's new fleet of buses also has low-floor sections and is equipped with ramps that deploy for level boarding from the curb.
Learn more about the St. Patrick's Parade & Festival at dallasstpatricksparade.com.
The fun continues with the Dallas Observer St. Patrick's Day Concert at Energy Square. Headlining the concert is rock band Jimmy Eat World. Click here for ticket information.
Need help making the connection from your home to the nearest DART bus stop or rail station? DART is partnering with Uber, Lyft and Mothers Against Drunk Driving to get you safely to and from the March 11 festivities.

For more information, please visit DART.org/SPD or call DART Customer Service at 214-979-1111.