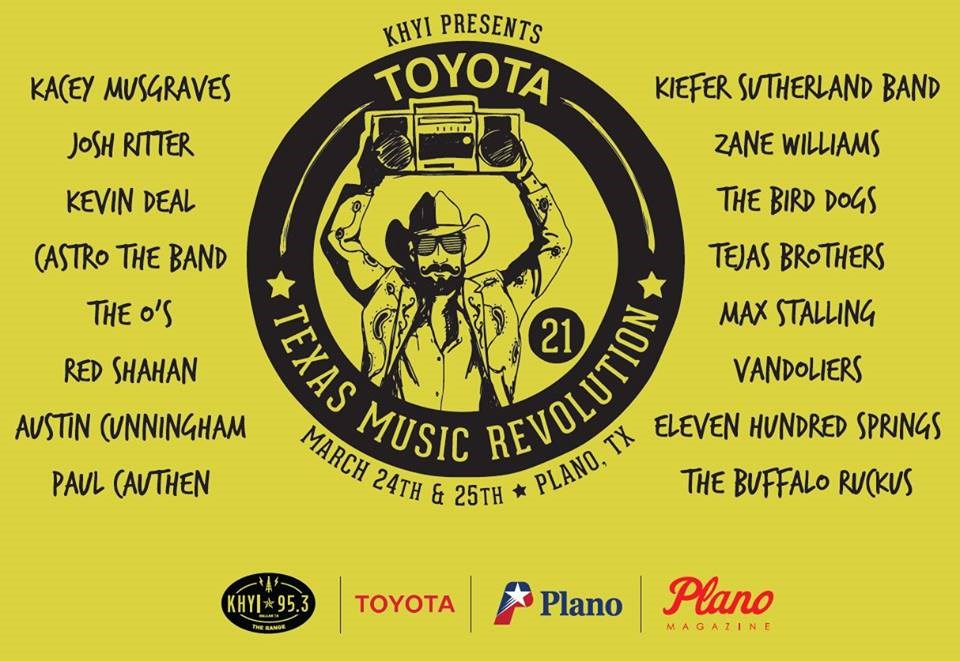 Toyota, the City of Plano and KHYI 95.3-The Range kicked off the Toyota Texas Music Revolution (TTMR) 21 by announcing their line-up of artists to perform at the two-day concert. Artists include: Kacey Musgraves, Josh Ritter, Kiefer Sutherland Band, Zane Williams, Kevin Deal, The Bird Dogs, Castro the Band, Tejas Brothers, and more.
At the kick-off guests were treated to three videos. One of Zane Williams singing a song announcing the line-up, another of Kacey Musgraves announcing how excited she is to be headlining TTMR and performing in her home state, and on top of that, Kiefer Sutherland (yes, you read that right…that Kiefer Sutherland) sent a video also sharing his excitement.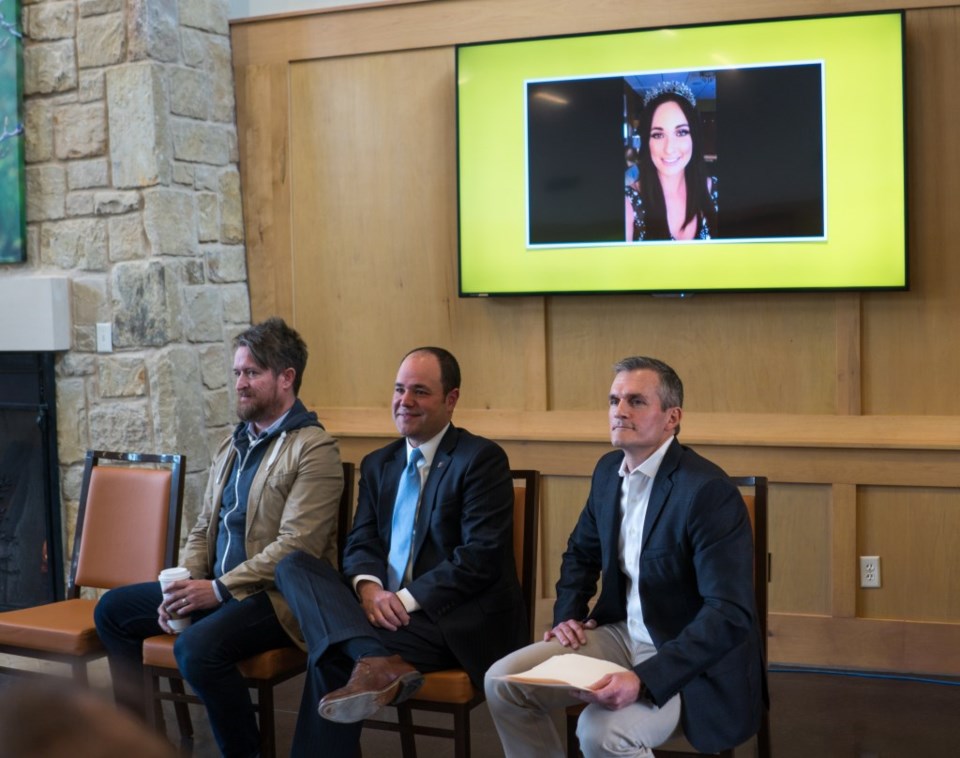 Musgraves burst onto the country music scene in 2012 with her solo debut single "Merry Go Round" and an album "Same Trailer Different Park", which went Platinum. It landed her Grammy Awards for Best Country song and Best Country Album. "Same Trailer Different Park" also won the Academy of Country Music award for Album of the Year. Rolling Stone magazine listed another one of her hits, "Follow Your Arrow" at number 39 of their list of 100 Greatest Country Songs of All Time, and called the rising star "one of the loudest symbols of young country musicians embracing progressive values." Kacey has toured with Katy Perry, Willie Nelson, Lady Antebellum and Allison Krauss.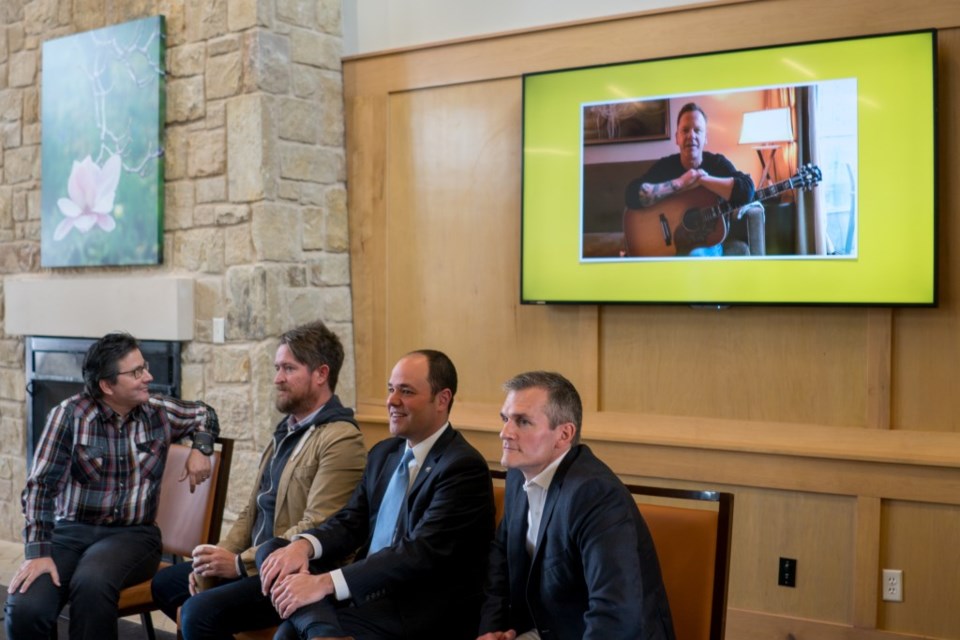 Kiefer Sutherland starred in the highly rated and acclaimed TV series 24 where he appeared as counter-terrorism expert Jack Bauer. In his latest TV series Designated Survivor, Sutherland stars as a low-ranking cabinet member who becomes the president after a crippling attack. His success on television came after 15 years in the movies: Sutherland's memorable turn as a bully in Stand By Me to a string of successful ensemble movies, including The Lost Boys, Young Guns, and Flatliners. He appeared in A Few Good Men with Tom Cruise and Jack Nicholson, Freeway, opposite Reese Witherspoon, Dark City and Phone Booth with Colin Farrell. But now, Sutherland is showcasing another side of his incredible talent with a guitar slung across his shoulder. "Down in a Hole" is his debut album, but Sutherland is no stranger to music, dating to his early teens when his father Donald bought him a guitar. In the early 2000s, he founded Ironworks Records.
Castro the Band, comprised of siblings Jason, Michael, and Jackie Castro, also performed at the line-up announcement. You may remember Jason Castro from his time on season 7 of American Idol, where he made it to the final four. The pop/folk trio sang two songs at the press conference, including Jason's well-known rendition of Hallelujah.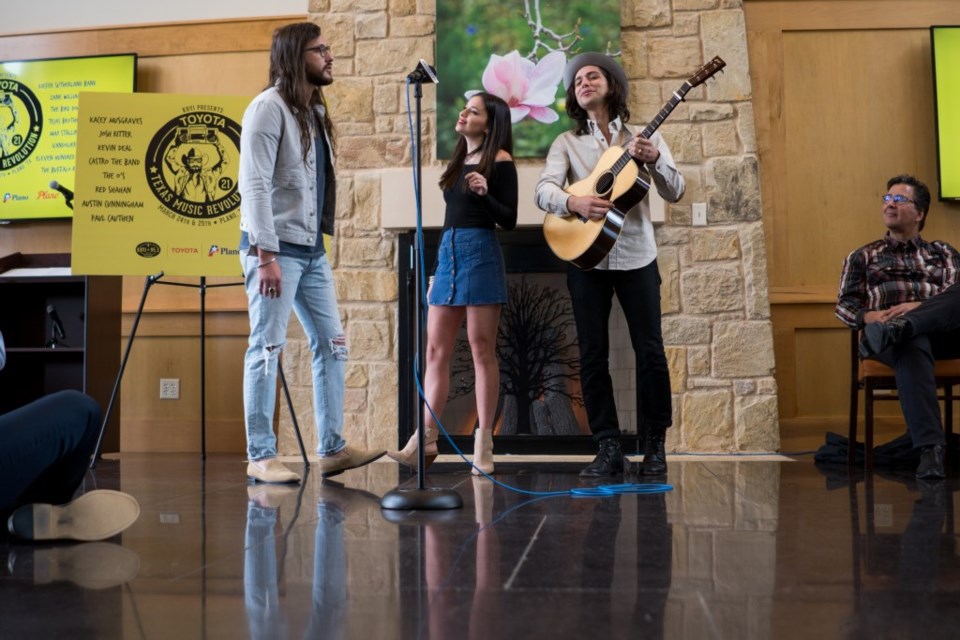 Left to right: Michael, Jackie and Jason Castro of Castro the Band perform at the TTMR line-up press conference.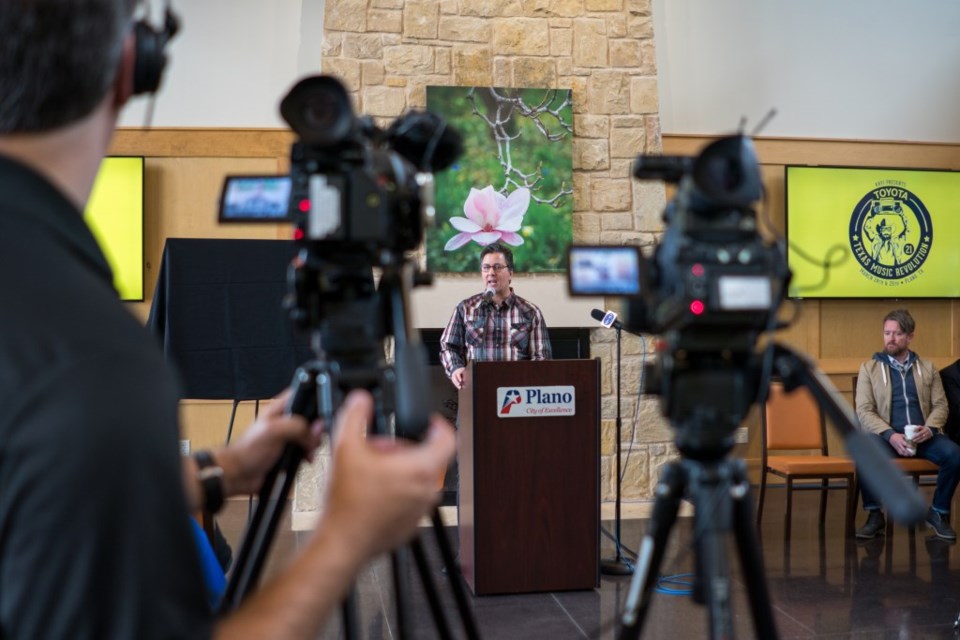 The festival features two stages of great non-stop music at the park and Amphitheater. TTMR is the longest-running Texas country and Americana festival in the area, celebrating its 21st year in 2017. TTMR moved to Plano in 2016 after spending 19 years at Southfork Ranch in Parker.
Toyota Texas Music Revolution
When: March 24 – 25
Where: Amphitheater at Oak Point Park and Nature Preserve | 2801 E. Spring Creek Pkwy., Plano, Texas 75074
Phone: 972.941.5600
Tickets go on sale tomorrow for $30 each at prekindle.com