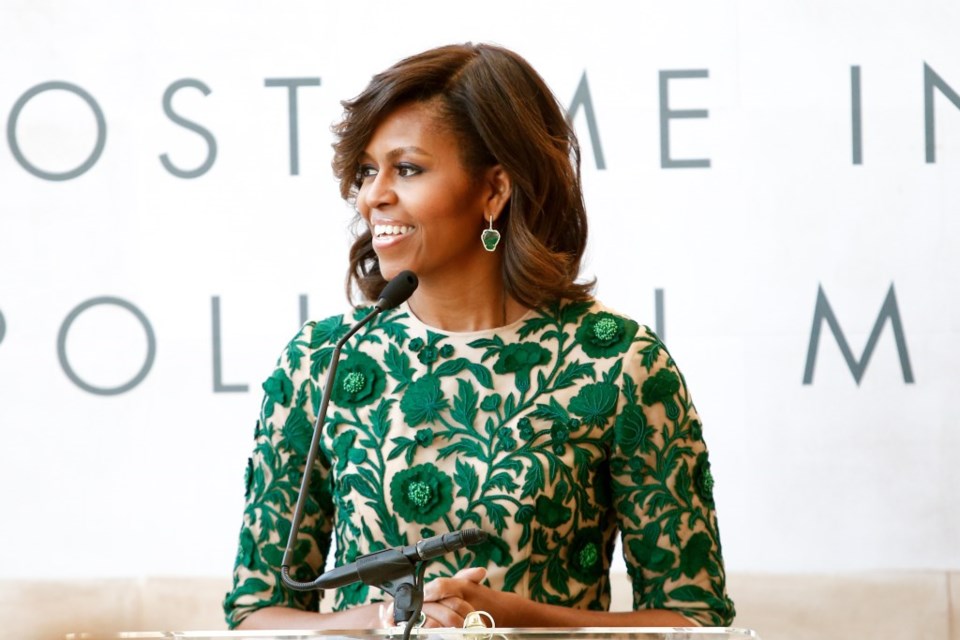 First Oprah, now Michelle Obama. Brace yourselves people of Dallas and Collin County, we now have two very exciting events to look forward to.
Former First Lady Michelle Obama will speak at the Winspear Opera House on March 8, 2018 at 7:30 p.m. as a special add-on presentation of the #hearhere speaker series presented by the AT&T Performing Arts Center in Dallas.
"A Conversation with Former First Lady Michelle Obama" is an exclusive optional add-on to the #hearhere series. Current #hearhere subscribers can add Mrs. Obama's engagement to their subscription package beginning at noon tomorrow, Friday, January 19 by calling the box office at 214-880-0202, and must do so by Friday, January 26 at 8:00 p.m. New subscriptions are also available, and new subscribers may add tickets to Mrs. Obama's engagement at the time of purchase – by phone, online, or in person. Remaining single tickets, if any, will be put on sale at a later date.
Read more: Oprah Winfrey is coming to Plano
The fourth season of AT&T Performing Arts Center distinctive speakers series #hearhere started tonight, Thursday January 18 with astrophysicist and popular TV science expert Dr. Neil deGrasse Tyson. With everything from poetry, performance and beyond, the #hearhere series promises the opportunity to experience the radical imaginations, passion, humor and knowledge of iconic personalities who shape the way we experience our world and each other.
In addition to Michelle Obama on March 8, the series continues with PBS icon Tavis Smiley on February 25, with his theatrical experience DEATH OF A KING, featuring pianist Marcus Roberts. Apple co-founder Steve Wozniak appears on March 15 followed by Bill Murray, Jan Vogler & Friends on April 14, Rob Lowe on April 25 and Rita Moreno on May 6. The season culminates with the return, as a non-subscription optional add-on, of Ira Glass on July 21, 2018.
"This season of #hearhere is probably the best we've had yet, and we've had some outstanding seasons," said Doug Curtis, president and CEO of the AT&T Performing Arts Center. "We've built a roster with some of the most interesting and engaging people from a diverse range of interests, and I think our audiences will again agree that #hearhere delivers!"
Read more: Plano is an Amazon finalist
Tickets may be purchased online at www.attpac.org/hearhere, by telephone at 214-880-0202 or in person at the AT&T Performing Arts Center Winspear Opera House Box Office at 2403 Flora Street.