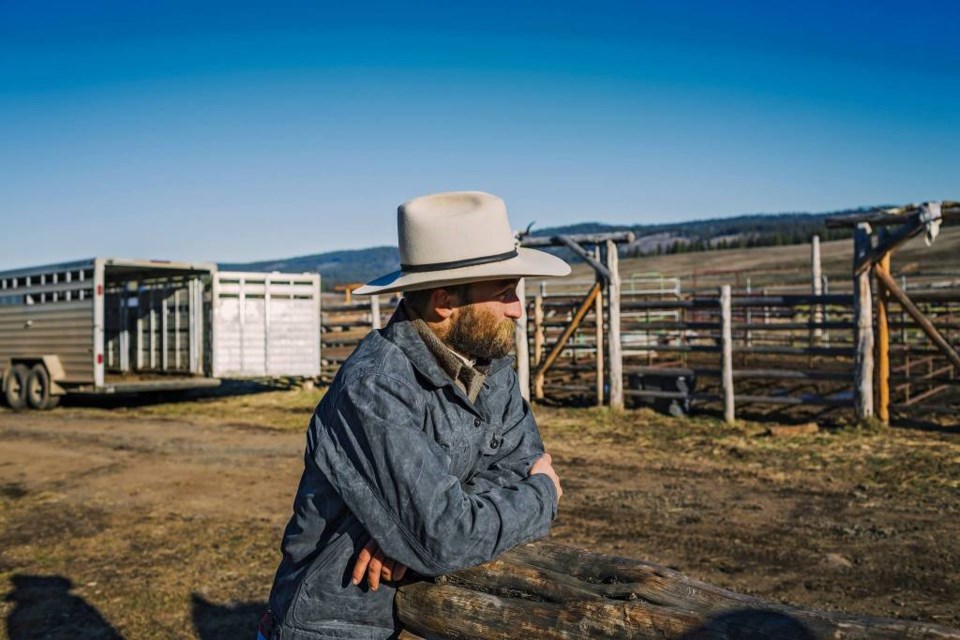 This Saturday, March 26 is going to be fun-filled in Downtown Plano. Not only do we have the "Hop & Shop" organized by the Historic Downtown Plano Association, but at the same time we'll be celebrating the opening of a new store—Filson.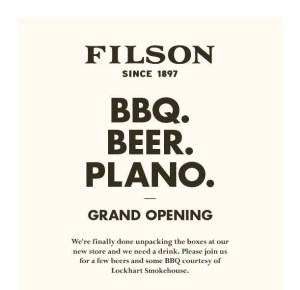 Founded in 1897, Filson is an outdoor outfitters store and will be located within the Shinola store space, in the area formally occupied by Shinola fashion.
This Saturday, to celebrate their grand opening they have teamed up with Lockhart's Smokehouse and invite you to come enjoy some delicious BBQ and beers!
It's the perfect day to stroll Downtown Plano—first of all take part in the "Hop & Shop" (11 a.m. – 2 p.m.) and you could win an Easter Egg Basket from Dude, Sweet Chocolate, and then we hope to see you over at Filson for some brisket and ribs!
Grand Opening of Filson
Where: Downtown Plano, 1039 E 15 St
When: Saturday March 26, 1–3 p.m.
About Filson
In 1897, C.C. Filson began outfitting prospectors headed for the Gold Rush with apparel and goods strong enough to contend with the toughest spots on earth. Today, Filson is a global manufacturer, wholesaler and retailer constantly developing new products to serve those who refuse to stay indoors.
With company headquarters located above its factory in Seattle, Wash., Filson remains committed to producing unfailing goods that live up to its founder's promise: "We guarantee every item purchased from us. No more, no less. Your satisfaction is the sole purpose of our transaction."
Filson has retail locations in Seattle, Portland, New York, Minneapolis, and London… and now Plano, Texas!