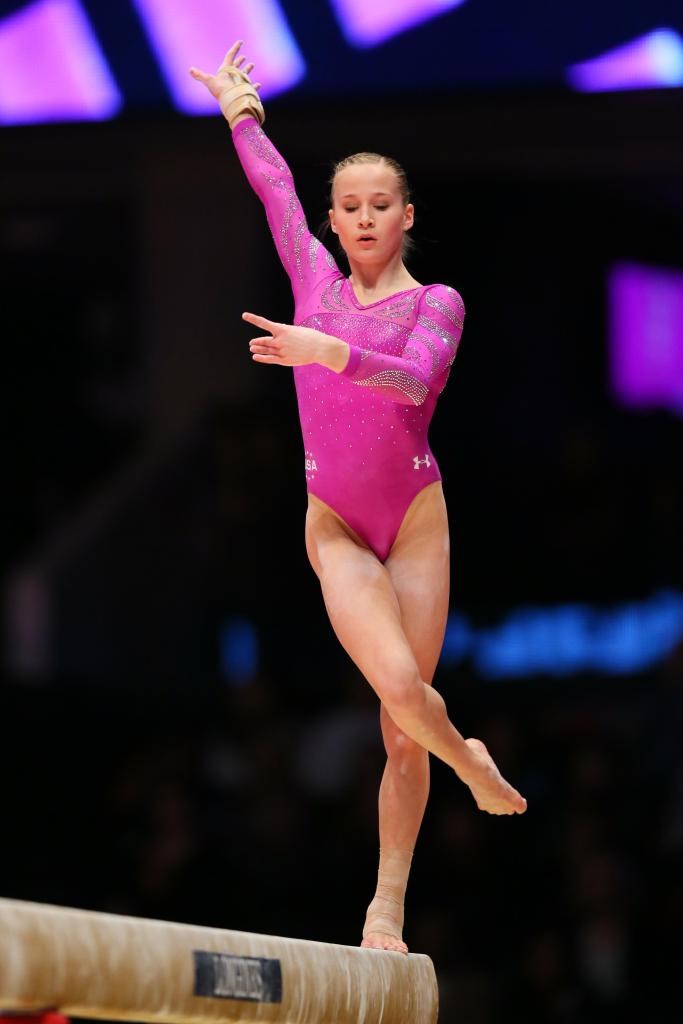 Rio 2016 launches August 5 as a 19-day, worldwide battle of the best athletes. This year, they compete in 41 different sports, including arguably one of the most popular Olympic game—gymnastics.
Here is Madison Kocian's, a Planoite, story on her #RoadtoRio…
July 10, 2016 was a game-changer for reigning world champion Madison Kocian, who was vying for the last spot on the U.S. Olympic Women's Gymnastics Team. Márta Károlyi, the national team coordinator for USA Gymnastics, and a selection committee handpicked the 19-year-old from Texas to join the journey to gold, an opportunity Madison has been training for almost her whole life.
Looking back
Madison launched her sports career at the age of 6 at World Olympic Gymnastics Academy (WOGA) in Plano. Her first taste of victory was in 2009 when she joined the U.S. Junior National Team and won three medals at competition. Most recently, Madison won team and tied for gold in uneven bars at the 2015 world championships.
After 13 years of dedication to gymnastics, she's entering the mecca of sports in Rio. The Olympics is a platform only elite athletes from around the world can reach.
"The feeling of accomplishing goals, whether they are small or big, is something I love about gymnastics," Madison said.
Madison is now WOGA's third gymnast to achieve Olympic status. The prestigious training facility also produced all-around gold medalists Carly Patterson and Nastia Liukin, in 2004 and 2008, respectively.
When asked to share her thoughts on Carly, Madison said, "I admire her faith, her character and her work ethic. Carly is a good friend and mentor."
Rio's missing link
Five was the magic number; five spots and five plane tickets to Rio de Janeiro, Brazil. However, entering the weekend of the Olympic Trials, four of those five spots were considered to be locked-in by solid-performing gymnasts Simone Biles, Aly Raisman, Gabby Douglas and Laurie Hernandez.
The final spot needed to be filled by an athlete who could contribute a high-scoring bar routine—the weakest event of the four women aforementioned—during the team competition in Rio. Madison was the missing link. "Bars is my favorite event and always has been," she said.
Up until Trials, training was a full-time job for Madison, who worked out twice a day under WOGA coaches Cecile Canqueteau-Landi and Laurent Landi. In total, she trained seven hours a day, Monday through Thursday, and four hours a day on Friday and Saturday. Sundays were left open to relax, recuperate and prepare for the coming week.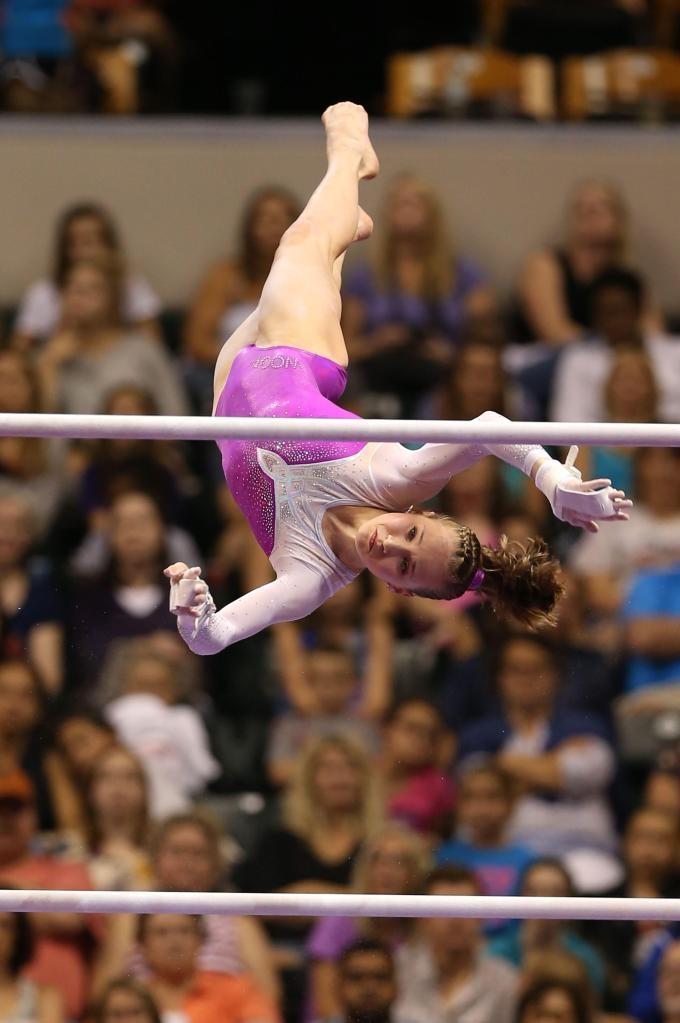 Madison backed up her remarkably difficult bar routine with strong performances in each of the other three events and finished sixth in all-around, but it was her uneven-bar performance that nailed her spot on Team USA, earning a score of 15.900, the highest bars score of the night. She strived for an even 16, close to the max score of 16.7, but joyfully accepted the score that was only a tenth of a point behind her goal.
Madison recalls the Rio-bound announcement. "I was very happy, and [I still] feel so honored to represent the USA."
Her coaches and parents received huge hugs as a thank-you. Madison also praises former WOGA coach Natasha Boyarskaya and choreographer Natalya Markova for their part in her successes. WOGA gymnasts and staff are a tight-knit family. "Nastia [Liukin] was the first to call me [to congratulate me]," she happily recalled.
Moving forward
After her return from Summer Olympics in Rio, Madison will be West Coast-bound to study at the University of California, Los Angeles. She believes her future holds a path leading to a medical profession. "I will most likely be studying some type of science to direct me into medicine," Madison noted. "I've always wanted to work with kids, so maybe [I'll be] a pediatrician."
Madison hasn't decided if she will conclude her gymnastics career after Rio, or if she will return to Trials in 2020.
Patriotic Duty
Cheer on Madison and the other four ladies starting August 7, when women's gymnastics commences. The Summer Olympics runs from August 5–21. Go Team USA!
Follow Madison on Instagram at madison_kocian and on Twitter @MadisonKocian.
Four athletes from Collin County had the same goal—to claim Olympic gold: read the full article in our virtual magazine.
SUMMER OLYMPICS FAST FACTS:
Rio de Janeiro won its bid in 2009 for Rio 2016, beating out Chicago, Madrid and Tokyo.

Badminton, judo and archery are three of the 41 Olympic sports offered today.

The "Games of the Olympiad" were first held in 1896 in modern era Athens, Greece.

Tug of war was a team event at every Summer Olympics from 1900 to 1920.

Due to the two World Wars there were no Olympic Games in 1916, 1940 or 1944.

The five rings of the Olympic flag represent Africa, Asia, Australia, Europe, and the Americas and are linked together in friendship. The rings' colors can be found in every national flag around the world.
WOW FACTORS OF WOGA:
Since 1998, WOGA has produced 52 college athletes who received NCAA division I and II scholarships

Home to three Olympians

Home to two out of four females in U.S. history to win gold at the women's Individual all-around competition, Nastia Liukin and Carly Patterson

Twelve of WOGA's coaches have coached Olympic or National Team gymnasts

WOGA's owners and head coaches, Valeri Liukin and Yevgeny Marchenko, have been recognized with International and National Coach of the Year awards nine times since 2000

WOGA gymnasts have been named to the U.S. National Teams every season since opening