Well, we did it. We moved. During the last several years, we've sort of been suburban nomads. In 2006, we drastically downsized from a large home into a zero-lot-line house. Then, in 2013, we downsized again, super downsized. We've enjoyed living in a one bedroom apartment in The Shops at Legacy neighborhood. The convenience of walking to lunch or dinner, having building security, a gated parking garage, and the other amenities in that area have been delightful. However, it's time to upsize again.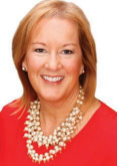 The first time we moved, back in 2006, we purged a lot of decorative items. Things that had little or no real value emotionally. Books. Surplus dinnerware. Decorations that were specific to our decorating theme in that house. It was a cursory "let's get rid of some of our stuff" kind of downsizing. However, we held onto too much. Our garage in the next home served more as a storage unit than an actual garage for cars. Apparently, our emotions were tied to more items than we'd realized.
When we packed up our belongings in 2013, we knew that we'd be upsizing again eventually. So, we put almost everything in storage. We took our time preparing…going through boxes that had previously remained unpacked. We bought sturdy rubber packing boxes and each of us created a "memories box." Our high school yearbooks, my old band letter jacket, many of Scott's air check tapes from the 1970s and 1980s, childhood photo albums, and so on. Our individual time capsules. I also set aside a box to hold our keepsakes from our lives together as a couple: our many photo albums, ticket stubs to a Paul McCartney concert, the stuffed Donald Duck that Scott bought me when we went to Disney World on one of our anniversary trips. Silly stuff, really, but meaningful to us.
In addition to packing, we purged. Oh boy, did we purge. Books, again. I'm a book lover, what can I say? Clothes. Linens. We also parted with our old gray and black boxed televisions, including our 1999 giant television. It was approximately four feet deep and five feet tall. Scott couldn't wait to have an excuse to buy flat screen TVs. I had put him off, telling him, the old ones were fine.
They worked, didn't they?
Now, three years later, unpacking has been a bit of a treasure hunt. I keep exclaiming, "Oh, I forgot about these ___ (fill in the blank)!" It's almost as if we have brand new furnishings. We're enjoying deciding where to hang our framed collection of the flags that have flown over the state of Texas. (I'm thinking that we'll call Scott's man cave "Six Flags Over Television.") I'm enjoying settling into a new kitchen. And decorating our guest bedrooms will be especially fun. Nieces Reilly and Ryan are helping choose the décor for "their room."
Sorting through the stuff of our lives isn't about the material possessions. It's about the memories they evoke. The smell of the quilt that my grandmother hand stitched decades ago. The pretty glass dessert plates that my mother-inlaw passed down to me. The paintings and sketches of the Smoky Mountains and important places on and near the University of Tennessee campus. My mom's collection of small bells that now reside in our home. My dad's grandfather's pocket watch and set of ivory dominoes that are so well-used that they are now yellow from the touch of generations past and present. The library of books I've kept through the years; my favorites are much loved, often read and re-read, dog-eared, notes in the margins. The DVDs of Steve Allen and Johnny Carson that make Scott laugh so hard he has tears running down his cheeks.
I hope this month offers you an opportunity to sort through some of your stuff. And that the memories that come rolling over you are full of joy, love, and laughter.