Celebrate the best of fall this October at your local theaters and concert halls. Enjoy a free concert series out in the autumn air, or step into the elegant Eisemann Center to see the renowned Plano Symphony Orchestra. Grab a seat before it's all sold out! Here are ten awesome plays, musicals, concerts and more to see in and around Plano this October.
Watters Creek free concerts
When: October
Watters Creek's Concerts by the Creek hosts four four free concerts. October 1: Good N Gone (country); Saturday, October 8: Counterfeit Radio (hits from the 1970s to today); Saturday, October 15: Infinite Journey (Journey tribute band); Saturday, October 22: Bach Suites & Two Feet Beats (a modern take on classical music).
Read more: Free concert series at Watters Creek

Live music at Scruffy Duffies
When: October
Scruffy Duffies knows how to set the mood with live, high-energy bands every Thursday! The lineup includes: The Mullet Boyz, Metal Shop, Vegas Stars and Hip Hop Hooray.
Read more: October music lineup at Scruffy Duffie's in Plano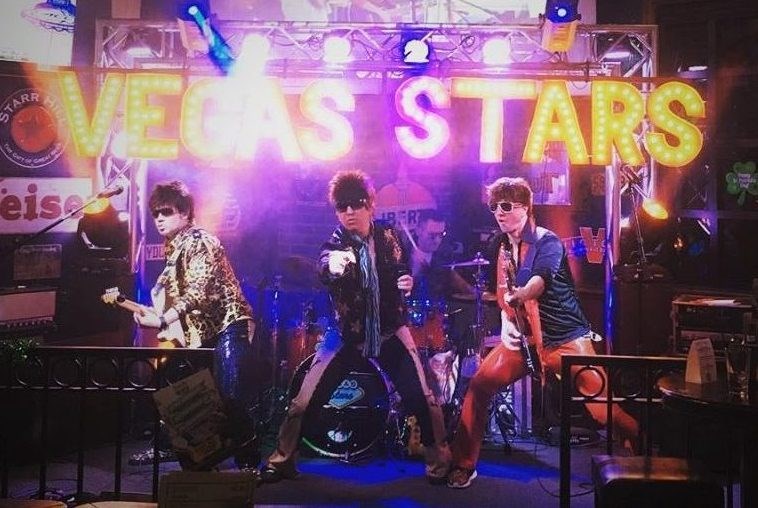 Courtyard Texas Music Series
When: October 6
See Texas country singer-songwriter Max Stalling at the Courtyard Theater as part of the Courtyard Texas Music Series.
Read more: Courtyard Theater Texas Music Series 2016
Anon(ymous)
When: October 6-16
See Anon(ymous) at the Collin Theatre Center. Separated from his mother, a young refugee called Anon travels across the United States, encountering a wide variety of people — some kind, some dangerous and cruel — as he searches for his family in this adaptation of Homer's Odyssey.
Read more: collintheatrecenter.com
CATS
When: October 7–8
Melissa Youth OnSTAGE presents the Broadway hit CATS at the Cox Playhouse in Downtown Plano.
Read more: MYO presents: CATS
Doktor Kaboom!
When: October 9
Eisemann Center's Family Series opens with Doktor Kaboom!, an interactive one-man science variety show that creatively blends theatre arts with the wonders of scientific exploration.
Read more: "Doktor Kaboom!" opens the Eisemann Center's Family Series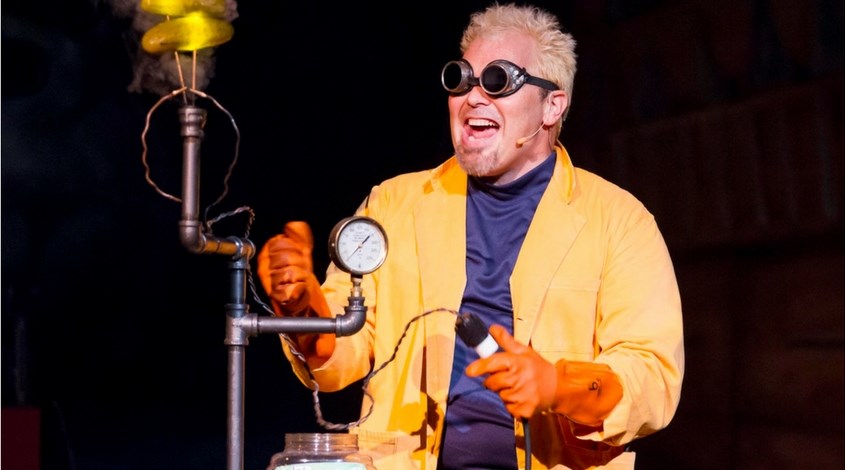 Little Shop of Horrors
When: October 21-30
Visit Repertory Theatre Company and see Little Shop of Horrors, in which meek flower shop assistant Seymour discovers an unusual plant which feeds only on humans, but attracts a great deal of business for the previously struggling store.
Read more: rcttheatre.com
Towards Zero at Roverwerks Theatre
When: October 22–November 14
See Agatha Christie's Towards Zero, about the mysterious death of the wealthy, humorless Lady Tressilian.
Read more: roverdramawerks.com
Hard Night's Day
When: October 28
Hard Night's Day is a local cover band of The Beatles, and they're performing during the Willow Bend Concert Series this October.
Read more: hardnightsday.com
Singin' in the Rain
When: October 29
The Plano Symphony Orchestra presents Singin' in the Rain, a musical tribute hosted by Gene Kelly's widow and biographer, Patricia Ward Kelly.
Read more: Plano Symphony Orchestra presents: The 2016-2017 season