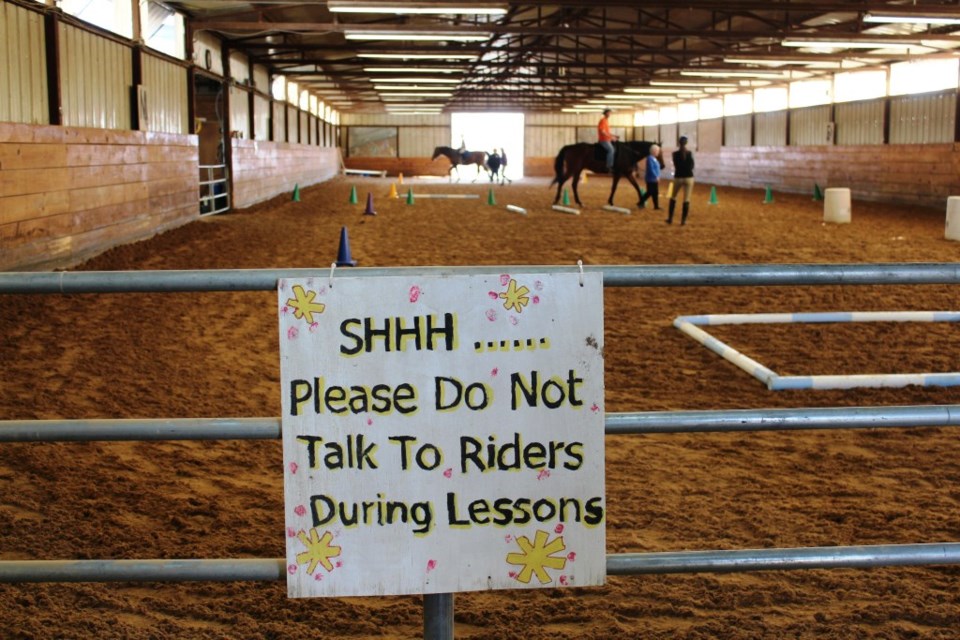 Equest is a place of Humans. Horses. Hope.
People from all around the world come to Equest for assistance; some even move to the area to benefit from their services. The beloved therapy horses help children, adults and veterans overcome unique challenges—all through human-horse connection.
Equest is a public charity with two campuses in Wylie and Dallas, serving North Texas and beyond. The most common patients are those with autism spectrum disorder (ASD), redefined in 2013 when all subcategories of the condition, including Asperger's syndrome, were folded under one umbrella. Although a common client type is identified, it does not mean a method to treat those patients is the same. "'Typically' is not a good word around here, since everyone is an individual," said Program Director Joan Cutler.
The 48-acre Wylie campus includes indoor and outdoor riding arenas, a specialized treatment facility, a 38-stall barn and more. This location serves over 155 clients each year, 48 clients on a weekly basis, with help from more than 11 instructors, 400 volunteers, physical and occupational therapists, and of course the 38 horses. To run both facilities, it costs an astonishing $242,000 a month.
"Sometimes a horse is the first live being a client will show eye contact toward. And sometimes a horse is the first live being they show appreciation for." — Lili Kellogg Interim CEO, Equest
Countless success stories come from clients who participate in the programs offered at Equest, including horse shows and competitions, a veterans' program, an equine-facilitated learning program, and hippotherapy (a form of physical, occupational and speech therapy, in which therapists use a horse's movements to engage motor and sensory input.)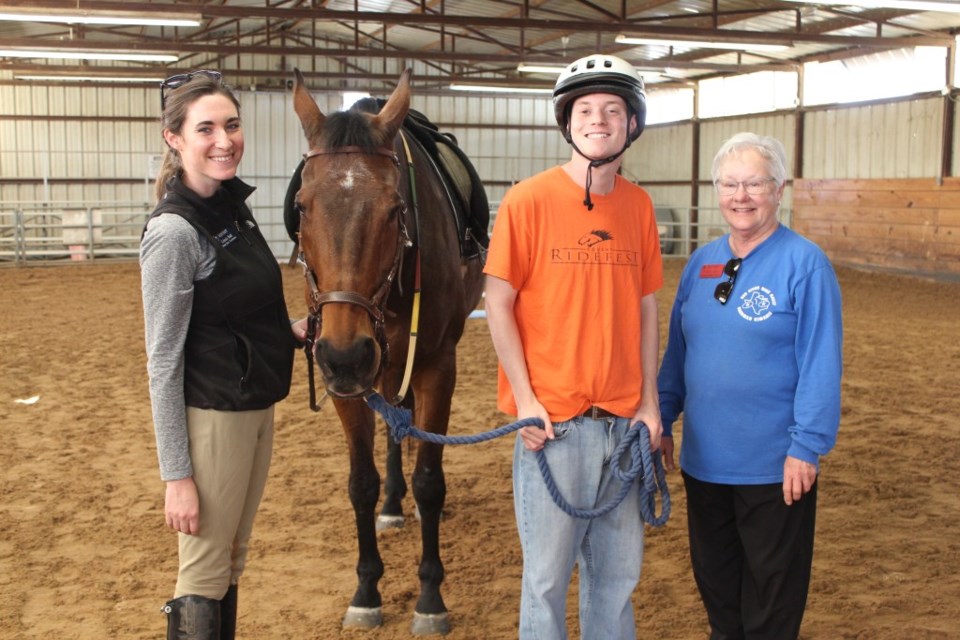 Brian's story
Brian Pike, a 24-year-old man who was diagnosed with a severe form of autism at a young age, has ridden at Equest since he was 9. His mother, Carol, heard of the program through the former group Autism Society of Collin County. When asked one great feat Brian conquered with the help of Equest, Carol responded, "Independence and life skills. He is able to perform chores around the house, a chore as simple as putting away bath towels, which is a huge step for him." Part of the program teaches more advanced clients how to put away tack (saddle, blanket, stirrups, etc.). This 9- to 10-step process teaches students to take a request and perform the set of requests until they are complete.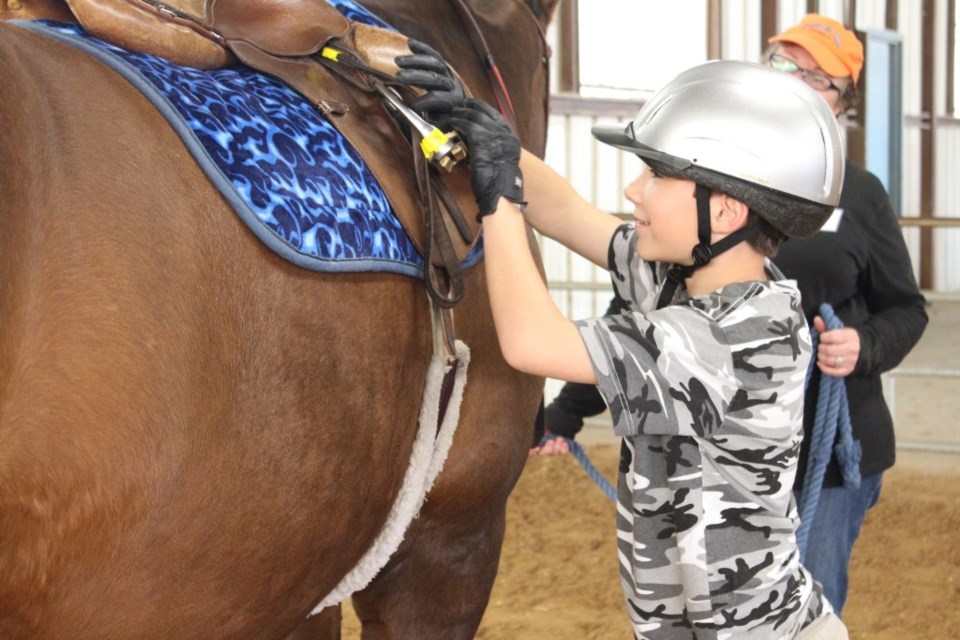 Carson's story
Carson Browning, an 11-year-old boy who attends Matthew Elementary in Plano, is proud of everything he's accomplished in his eight years at Equest. His parents recognized Carson wasn't walking correctly, and by age 2, they found out he has left-sided hemiparesis, most often caused by strokes, but in Carson's case, it was from a tumor which has now been removed. Carson said his biggest takeaway from Equest is confidence. "I've learned to be more confident at school and here [at Equest]." This past year, Carson performed in an able-bodied horse competition, the first of many to come.
Celebrate with Equest
Equest's 35th Anniversary Gala is an equestrian-chic fundraiser bringing together gourmet southern cuisine, craft cocktails, live music by Cary Pierce­­­­­­­­­­­­­­­­­­­­­­­­­­­, prized live and silent auction items, and some fun horsing-around. Honorary Chairs Chris and Dale Hansen and Chairs Helena and Doug Wall host the evening that celebrates the magnificent work of its dedicated staff, volunteers, clients, community supporters, and cherished therapy horses. Equest receives no federal or state funding, relying completely upon charitable gifts and grants and this gala, which is their biggest fundraiser of the year. Set your calendar for Saturday, May 7, at 7 p.m. at Texas Horse Park in Dallas.
[print_gllr id=6381]
EQUEST 35 ANNIVERSARY GALA
When: Saturday, May 7, 7 p.m.
Where: Texas Horse Park, 811 Pemberton Hill Rd., Dallas, TX 75217
Tickets: Purchase tickets/sponsorship at equest.org/gala.
Sponsorships are available starting at $5,000.
Tables (of 10) are available to purchase for $2,500
Individual tickets are available for $250