It was SO Plano at the Real Housewives of Dallas (RHOD) Finale Watch Party held on Monday, June 13. Over 300 fans from the DFW Metroplex flocked to Studio Movie Grill—Plano for RHOD fun, food and wine (or a beer or cocktail).
Real Housewives stars Brandi Redmond and Stephanie Hollman spiced things up by hosting the City House charity event, and by hanging out with the attendees before and after the show.
Originally, the Real Housewives of Dallas was only supposed to play in one theater, but when it sold out within hours of going on sale, Studio Movie Grill decided to open up a second theater, which also sold out. Based on the number of interested fans, it looks like there will be a second season of RHOD.
"All the proceeds we get tonight are so appreciated and we're appreciative [Brandi and Stephanie] are here," expressed Sheri Messer from City House.
100% of tickets sales went to City House, a Collin County nonprofit that serves at-risk youth due to abuse, neglect or homelessness. The three-hour event raised $7,000 for the charity and two tables were sold for their 2016 Bright Lights Shining Stars Gala that will be held Saturday, September 10. More information on the gala can be found here.
Catherine Downs from D Magazine hosted a Q&A sesh before the showing. The audience got to ask any question to the two new starlets, and there were several about poop (RHOD reference). Here are a few of them:
What is your favorite restaurant?
Stephanie: I love a margarita, so, Mi Cocina. And Nick and Sam's is a fave of my husband and mine.
Brandi: As you know, I live in Plano…Whiskey Cake is my fave, but I also love Mexican Sugar.
Using a movie type of title, how would you describe your poop today?
S: This morning it was The Thunder Down Under.
Everyone cracks up.
B: I have not pooped today, but Brinkley (her daughter) did and I would say it was a Nike Swoosh.
How long do you see yourself doing this?
S: I don't know, if Brandi left I would definitely have to pull out because there's nothing I would want to do without her.
B: I'm not sure, but I do know, if you act a like clown, you too can be on the Real Housewives of Dallas.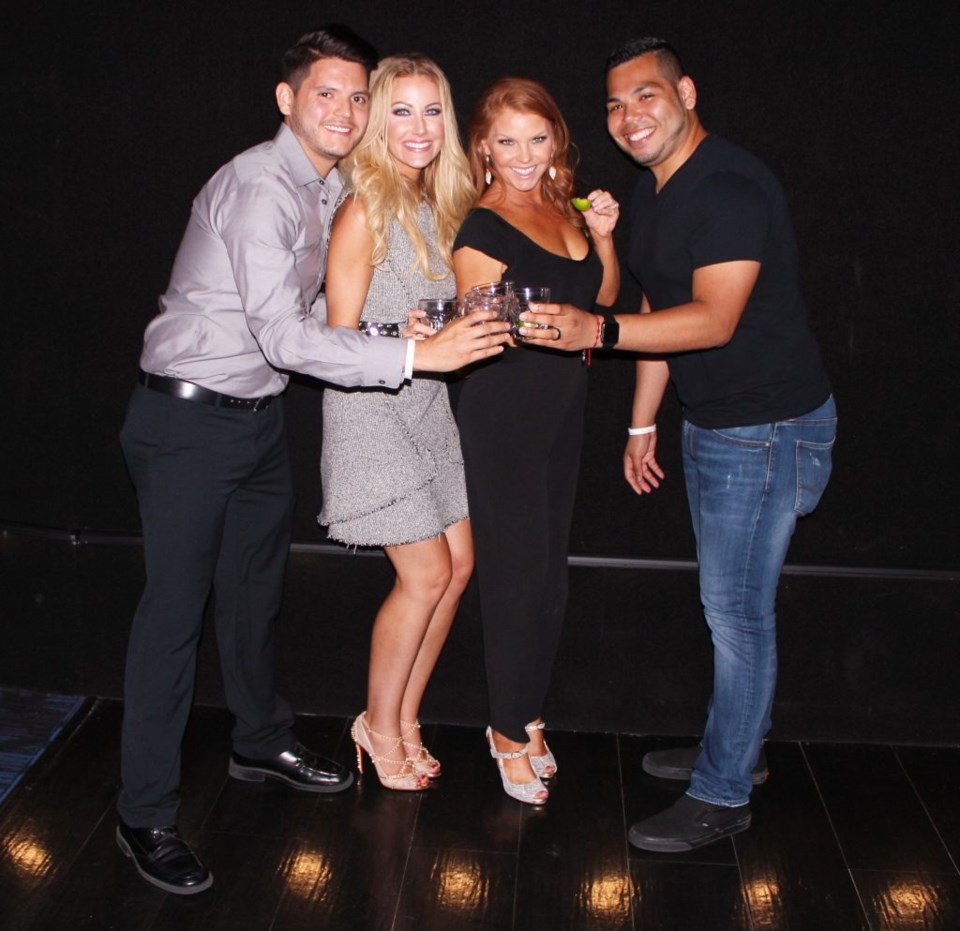 Throughout the finale there were lots of oohs, aahs, and laughter. At the end of the showing, a local artist named Bianca Elise Lopez presented to Brandi and Stephanie a detailed painting of the pair that Bianca mentioned she started at 11 that morning. "I like that more than my wedding picture," exclaimed Stephanie in complete seriousness.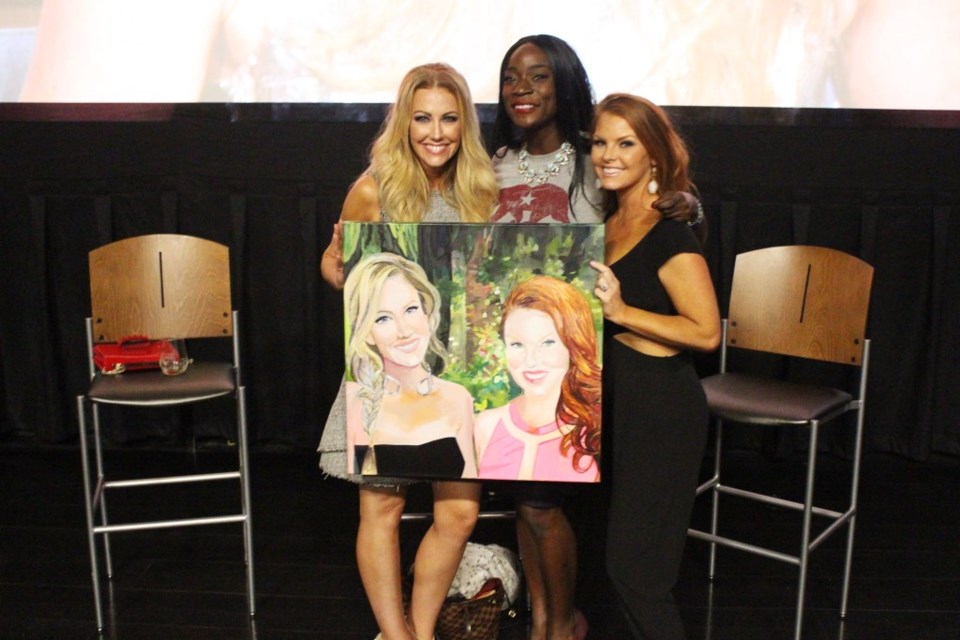 Brandi and Stephanie proceeded to take photos and talk with fans. Two fans even bought Brandi and birthday girl Stephanie tequila shots. Everyone was merry, and the event was all for a great cause.
[print_gllr id=7667]