This week, Dallas Cowboys linebacker Leighton Vander Esch teamed up with Raising Cane's and surprised fans by working behind the counter at one of the restaurant's Frisco locations.
At the Raising Cane's located on Preston Road — near The Star, the Cowboys' training facility — Vander Esch traded in his helmet for a headset, working both the drive-thru and the front counter of the popular fast food establishment.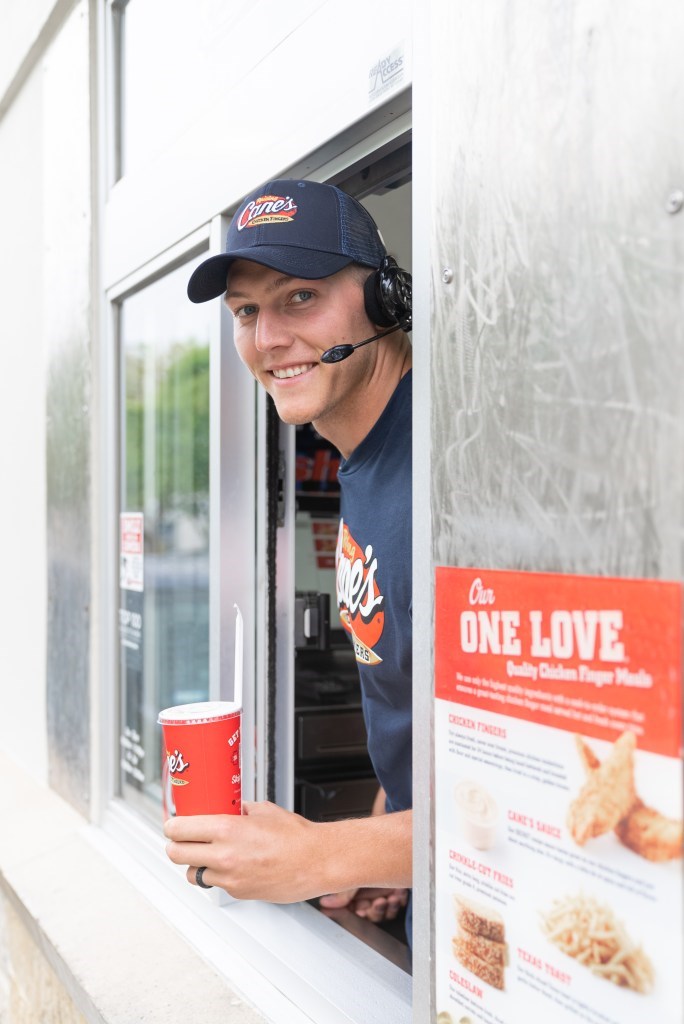 Throughout the day, Vander Esch served up both chicken finger meals and smiles, greeting customers as he took their respective orders.
"The first time I had Cane's, my mind was blown," said Vander Esch. "Every time I go through the drive-thru everybody is just extremely nice and makes you feel welcome. To be able to join in the action today and serve customers in the counter and drive-thru was a lot of fun."
The Cowboys linebacker made his Raising Cane's debut the day before the 2023 NFL Draft, an experience Vander Esch knows all too well as he was selected in the first round by Dallas with the 19th overall pick back in 2018.
Vander Esch recently signed a two-year contract extension with the Cowboys. Last season, the veteran linebacker of five years was a force for the team's defensive unit, finishing second on the team in tackles.
But this is not the only chance Dallas Cowboys can catch their favorite players this weekend. Starting tonight, hundreds of college players will try to make their dreams of making it into the NFL come true for three nights.
Beginning at 6:30 tonight, fans can watch the live coverage of the 2023 NFL Draft, including the Cowboys' first-round selection, at The Star's draft day party, taking place at Tostitos Championship Plaza. There they'll find Cowboys player autograph signings, live music and family activities for the kids.