If you are in need of a plan for Feb. 14, have a look at our favorite picks for romantic dinners in Collin County. From a dinner powered by the aphrodisiac effects of seafood to a Mexican menu to spice things up to tea with the gals, whatever your heart desires this St. Valentine's Day you'll find right here.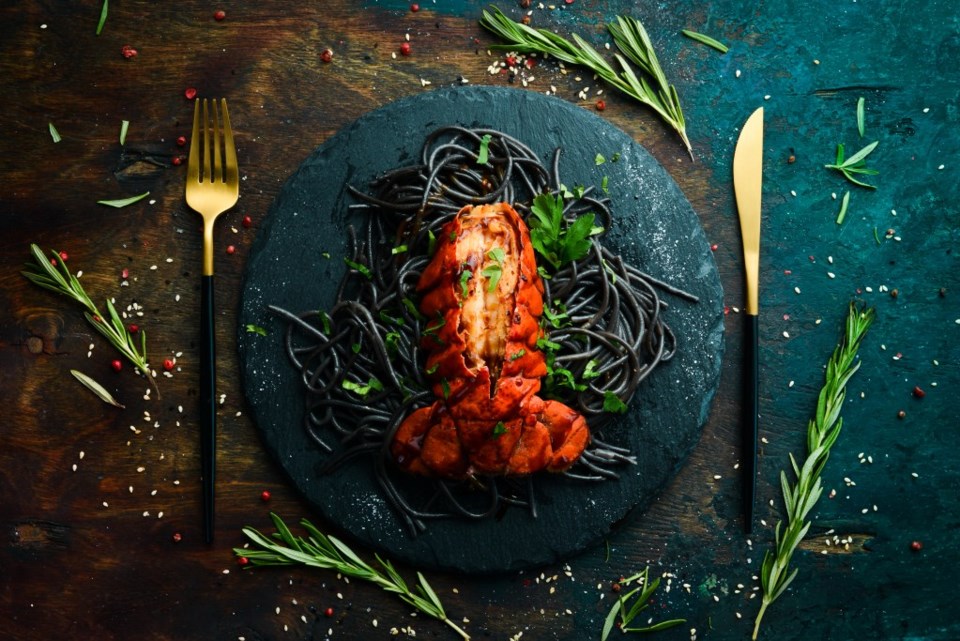 When: February 14, 2023
Where: Sea Breeze Fish Market & Grill | 4017 Preston Road, Suite 530, Plano
Reservations
One of the best seafood restaurants in the DFW area, Sea Breeze is offering a special love-laced menu for Valentine's Day. The three-course prix fixe menu includes a shrimp cocktail, broiled lobster tail with saffron beurre blanc, whipped potatoes and carrots and chocolate cappuccino cheesecake. Take a look at the full menu to see all the options.
When: February 10 to 14, 2023
Where: Cantina Laredo | 4546 Belt Line Rd, Addison | 1125 Legacy Dr #102, Frisco
Reservations
Start your Valentine's celebrations early at Cantina Laredo. The Mexican restaurant is offering a special three-course menu featuring some of the most popular items on their menu: top-shelf guacamole, fajitas tres for two, grilled chicken and steak with bacon-wrapped shrimp and tres chocolate brownie. You can have dinner at the restaurant and pair it with a flight of margaritas or you could move things to your place and take your order to go.
When: February 12, 2023 | 11:00 a.m.
Where: The Joule | 1530 Main St., Dallas
Reservations
If you happen to be in Dallas with the gals on Valentine's Day weekend, make a stop by the Taschen Library at The Joule and indulge in a tea feast designed especially to share with the loves of our lives, our friends. Enjoy tea fares like salmon crudo and crab lettuce cups, pastries and desserts such as lemon poppyseed scone, fine teas, and lots of bubbles.
When: February 11 to 14, 2023 | 7:00 p.m.
Where: Perry's Steakhouse | 2440 Parkwood Blvd., Frisco
Reservations
For the whole weekend, Perry's Steakhouse will be offering sweethearts a candlelight dinner for two including a selection of salads, sides and desserts and a filet mignon roast for two as the main course. You can dine in or take your order to go including rose petals and a votive candle with its holder. If you make reservations to dine in on Feb. 14 you'll be treated to the Valentine's Day exclusive menu.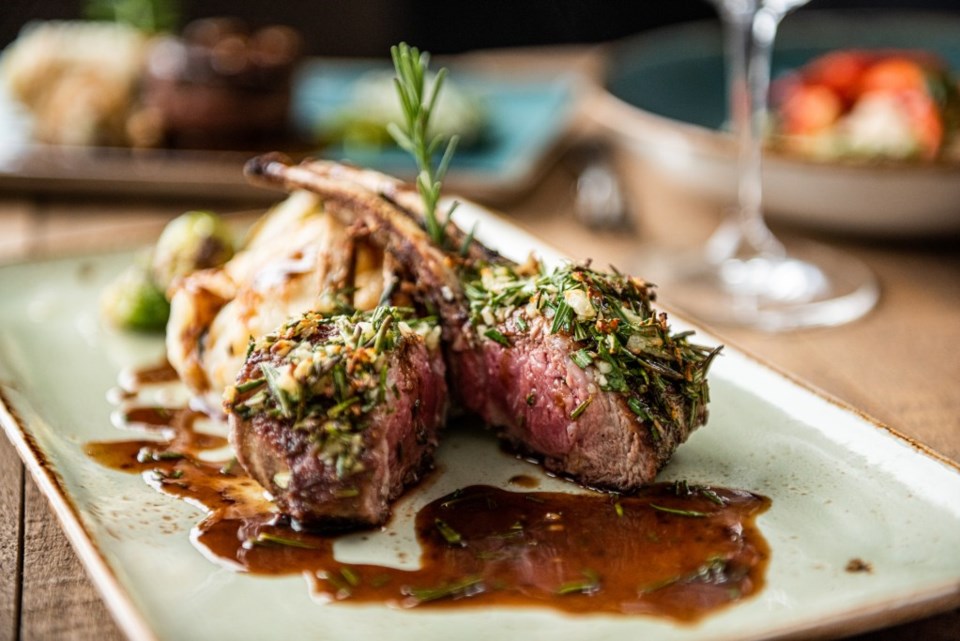 When: February 14, 2023
Where: Cru Food & Wine Bar | 7201 Bishop Rd, Plano
Reservations
Pair CRU's romantic gourmet experience with its ample wine collection and enjoy a memorable dinner with your significant other. The delicious four-course menu will be available only on Valentine's Day, but there will be special chef's V-Day features on Feb. 10 and 11 as well.
When: February 10 through 14, 2023
Where: Kona Grill | 5973 W. Parker Rd, Plano
Reservations
Ready for the big question? What better time to ask than Valentine's Day during an intimate lovey-dovey dinner? Kona Grill is offering a bubbles & pearls special featuring Marca Prosecco paired with a California Roll Ring topped with Caviar. You can make reservations to dine in or take your order to go.
Things to Eat & Drink
Even More Dinner Options in Dallas & Collin County
Spanish Valentine's
When: February 14, 2023 
Where: Bulla Gastrobar | 6007 Legacy Dr #180, Plano
Reservations
Gourmet Italian Dinner
When: February 14, 2023 
Where: Davio's Northern Italian Steakhouse | 5762 Grandscape Blvd, The Colony
Reservations
Valentine's Day Dining
When: February 9 to 14, 2023 | 4:00 p.m.
Where: Thirsty Lion Gastropub | 5754 Grandscape Blvd Suite 205, The Colony
Reservations
Heart-Shaped Pizza for Two
When: February 10 to 14, 2023
Where: Sfereco| 1941 Preston Rd Suite 1004, Plano
More info
Mediterranean Dinner For Two
When: February 14, 2023 | 5:00 to 10:00 p.m.
Where: Darna Mediterranean Eatery | 7700 Windrose Ave., Plano
Reservations
Indulge Your Amore
When: February 14, 2023 | 7:00 p.m.
Where: Princi Italia | 3300 Dallas Parkway Suite 120, Plano
Reservations
Four-Course Tex-Mex Romantic Dinner
When: February 10 to 14, 2023
Where: Primo's MX Kitchen & Lounge | 3309 McKinney Ave, Dallas
Reservations
Galentine's Day Brunch
When: February 11 and 12, 2023
Where: Terra - Eataly Dallas | 8687 N Central Expy, Ste. 2172, Dallas
Reservations
For the Love of BAE (Bacon and Eggs) - Valentine's Breakfast
When: February 14, 2023
Where: Luckys | 3531 Oak Lawn, Dallas
More Info
Sweetheart Specials
When: February 11 to 14, 2023
Where: Sugarbacon Proper Kitchen | 968 Village Green Dr., Allen
More Info