The fiesta is here folks! Get ready for tasty, traditional Mexican food, tequila-based drinks and live music to take over North Texas as Cinco de Mayo celebrations begin. Whether you're looking to learn about the history and rich culture of Mexico or simply want to have fun with friends and family, there's something for everyone to enjoy in Collin County.
Come right in, because this is the only list you'll need.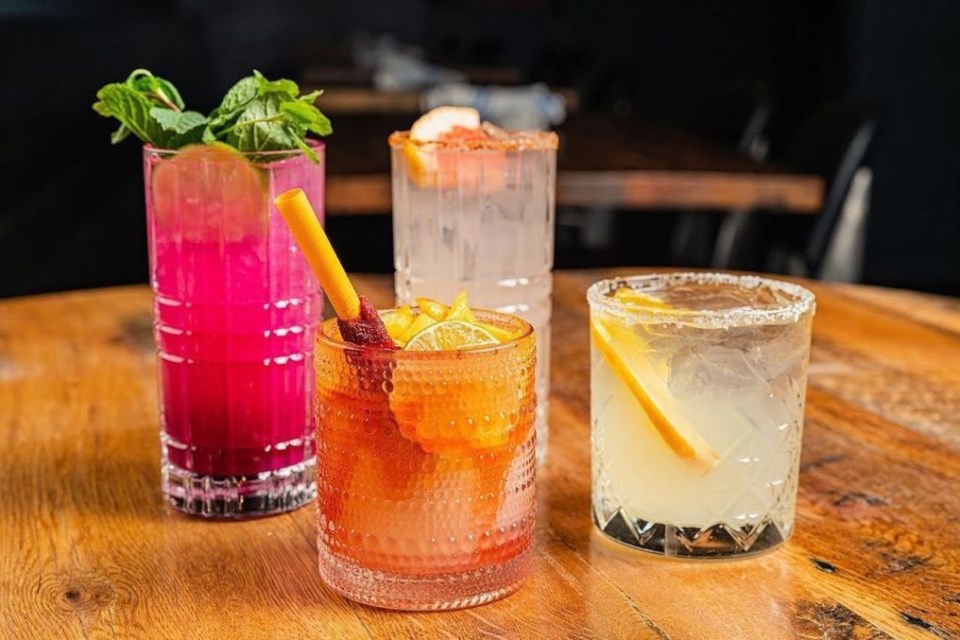 When: May 5, 2023 | 11:00 a.m. to close time
Where: Chído Taco Lounge | 6959 Lebanon Road, Suite 123, Frisco
Reservations
Beginning at 11:00 a.m. Chído restaurant with delicious food and $5 specials all day long. Indulge in the full menu with mouth-watering tacos, fajitas, bowls, and other favorites, along with $5 patron Margaritas, patron ranch waters, queso, and guacamole. Stay until 7 p.m. and enjoy the evening with music from a DJ.
When: May 6, 2023 | 12:00 to 4:00 p.m.
Where: Downtown Prosper | Broadway Street
More Info
Celebrate Cinco de Mayo at the heart of Prosper! From noon to 4 p.m., enjoy a fiesta featuring mariachis, margaritas and a kids zone starting at 2:00 p.m. Stroll along Broadway St. to the colorful sights and sounds of Cinco de Mayo with traditional music and an array of food trucks before putting your cooking sombrero on for a guacamole-making contest.
When: May 5, 2023| 6:00 to 11:00 p.m.
Where: Four Corners Brewing Co. | 1311 S. Ervay St., Dallas
More Info
Celebrate Cinco de Mayo at Four Corners with a night full of fun, food and music. Live music starts at 7 p.m., and Four Corners' beer will be available on tap. The brewery's spacious outdoor patio is the perfect place to savor delectable food, explore unique art, and browse handcrafted goods from over 20 vendors.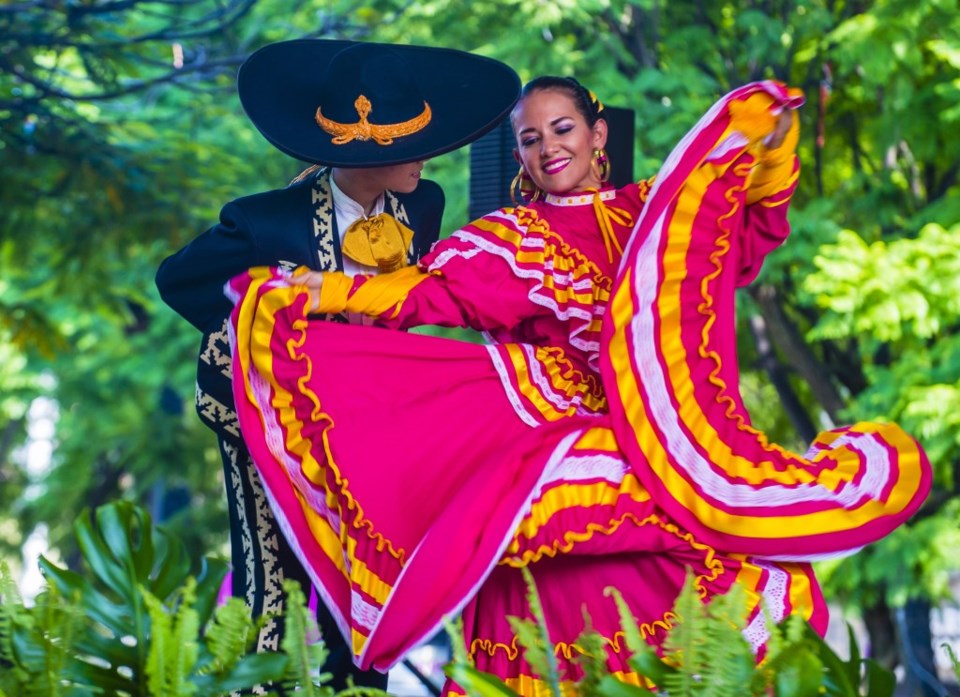 When: May 4, 2023 | 7:00 to 9:00 p.m.
Where: Legacy West | 7400 Windrose Ave., Plano
More Info
The Plano International Festival and Mexico Lindo Ballet Folklorico dance group are excited to invite you to a vibrant Cinco de Mayo celebration on Thursday at the Happy Hour Hike. Witness the colorful and swirling dances of Ballet Folklorico, a beautiful art form that celebrates Mexican folklore from ancient civilizations to the present.
When: May 5, 2023 | 5:00 to 8:00 p.m.
Where: The Realm at Castle Hills | 4400 SH 121, Lewisville
More Info
The Realm at Castle Hills invites everyone to their sizzling Cinco de Mayo block party. Groove to the beats of the DJ, get your face painted, test your skills on the mechanical bull, or make Mexican paper flowers at the craft station at this free event for the whole community.
When: May 5, 2023 | 7:00 to 8:30 p.m.
Where: Legacy Hall | 5908 Headquarters Dr, Plano
More Info
Join the fiesta at Legacy Hall's free Cinco de Mayo party with a day filled with tacos, tequila, and tunes. Enjoy authentic Mexican food favorites from Chilangos Tacos, including carne asada tacos, elotes, and caramel-stuffed churros. Don't miss out on the entertainment lineup beginning with Dueling Mariachis followed by Havana NRG.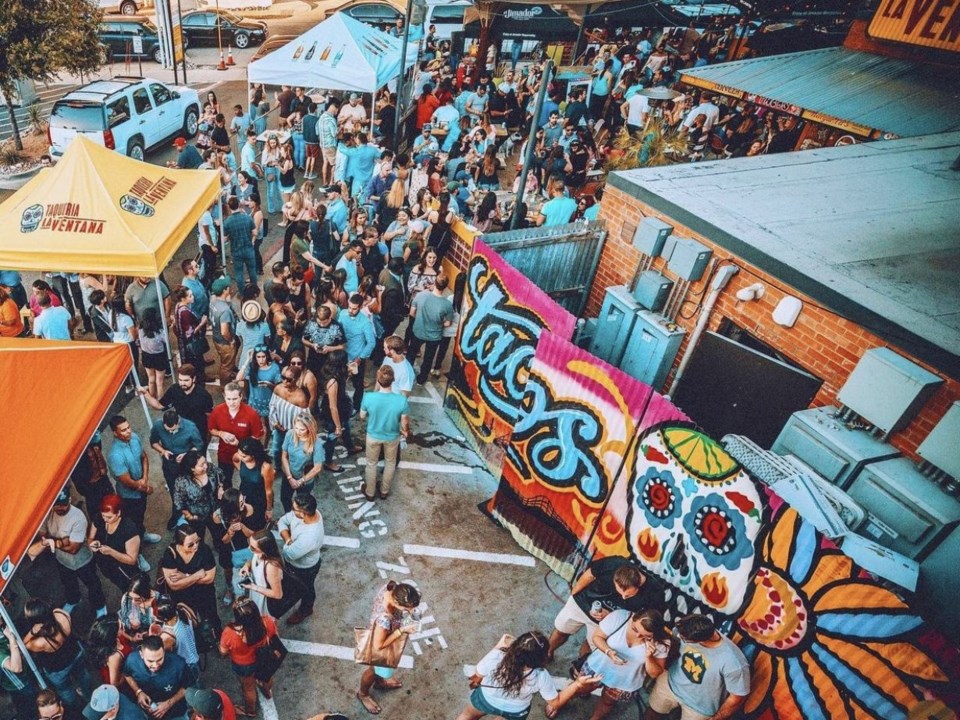 When: May 5, 2023 | 2:00 to 10:00 p.m.
Where: Taqueria La Ventana | 1611 McKinney Ave, Dallas
Tickets
Taqueria La Ventana will host its annual Cinco de Mayo celebration this Friday. Join the fiesta with live music, face painting, live entertainment, authentic street tacos, and drink specials that will keep you going all night.
When: May 5, 2023 | 6:00 to 10:00 p.m.
Where: The Monument Realty PGA District | 3255 PGA Parkway, Frisco
More Info
Celebrate Mexican heritage with a live performance by Los Mariachi Locos, a pop-up taco bar serving up delicious food and a margarita bar where you can customize your beverages. Enjoy your drink while you shop from local vendors such as Folklore & Tradition and Colmenero Mexican Imports and don't forget to bring a blanket for the movie screening at the end of the night.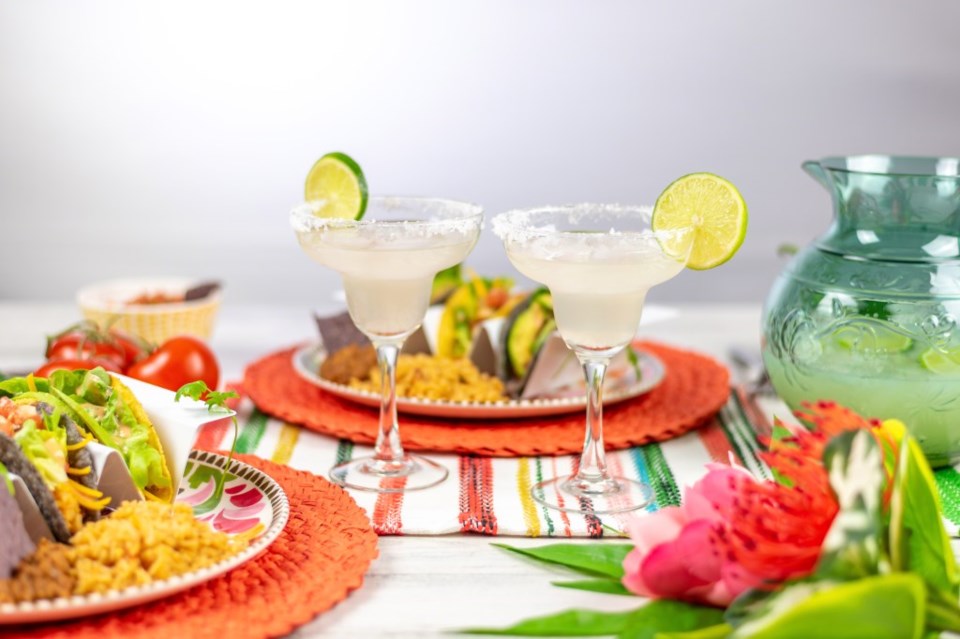 More Fiesta!
Cinco de Mayo Margaritas
When: May 5, 2023 | 7:00 to 8:30 p.m.
Where: Fish City Grill | 1415 E Renner Rd, Ste 260, Richardson
Half-Shelves | 7201 Bishop Rd. Suite E-4, Plano
More Info
Cinco de Mayo with Bulla's All-Day Cocktails
When: May 5, 2023 | All day
Where: Bulla Gastrobar| 6007 Legacy Dr #180, Plano
More Info
Cinco de Mayo Three-Day Celebration
When: May 5 &6, 2023 | 12:00 to 6 p.m. | May 7 | 12:00 p.m.
Where: La Neta Cocina y Lounge| 2525 Elm St #175, Dallas, TX 75226
More Info
Cinco de Mayo Street Taco Buffet
When: May 4 through 6, 2023 | 11:30 a.m. to 11:00 p.m.
Where: Blue Mesa Grill | 14866 Montfort Drive, Addison | 8200 Dallas Parkway, Plano
More Info
Cinco de Mayo Margaritas at Mi Dia From Scratch
When: All of May, 2023
Where: Mi Dia From Scratch | 3310 Dallas Parkway, Suite 105, Plano
More Info
Immersive Cinco de Mayo at Mexican Sugar
When: May 5, 2023 | All day
Where: Mexican Sugar | 7501 Lone Star Dr Suite B150, Plano
More Info
Cinco de Mayo Fiesta at Urban Rio
When: May 5 through 7, 2023 | All day
Where: Urban Rio | 1000 14th Street #100, Plano
More Info
Cinco de Mayo at Tacodeli
When: May 5, 2023 | All day
Where: Tacodeli | 2401 Preston Rd, Plano
More Info
Cinco de Mayo Specials at Villa Azur
When: May 5, 2023 | All day
Where: Villa Azur | 2440 Victory Park Ln, Dallas
More Info