North Texas Performing Arts, headquartered at the Willow Bend Center of the Arts in Plano has just announced that they will be opening an academy, the North Texas Performing Arts Academy, this summer.
North Texas Performing Arts (NTPA) is a not-for-profit institution with a goal to provide a high-quality educational experience for its students. Founded in 1991 at the Plano Children's Theatre, NTPA now offers classes, auditions, camps and productions in Dallas, Fairview, Frisco and Plano. Within the NTPA umbrella is the Plano Children's/Youth Theatre (grades K-12, Frisco Youth Theatre (grades K-12), Fairview Youth Theatre (grades K-12), NTPA Dallas (grades K-12), Starcatchers Therapeutic Arts (special needs students and adults grades 4 and up), NTPA Repertory Theatre (adults) and soon the North Texas Performing Arts Academy.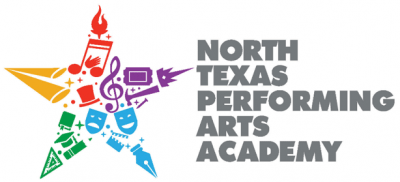 The aim of the North Texas Performing Arts Academy (NTPA Academy) will be to offer a bridge to the post-secondary and professional world through a rigorous and comprehensive educational and experiential-learning model for students age 11 and older, 5th through 12th grade.
Read more: North Texas Performing Arts moves to The Shops at Willow Bend
"Ultimately, we want this to be the 'Booker T' of Collin County," says Darrell Rodenbaugh, Governing Board President for North Texas Performing Arts.
NTPA Academy will offer learning opportunities to foster a comprehensive educational solution through its "Three Pillars" educational model:
Educate: NTPA offers a flexible approach to satisfy core State of Texas-required instruction through its innovative "Core Café."
Explore: A comprehensive and integrated performing arts Conservatory Curriculum enabling certifications in General Theatre, Musical Theatre, Acting, Video & Film, and Technical Theatre.
Experience: An immersive performance and production experience in the widest variety of Broadway, dramatic, musical and literary productions offered in Texas.
"Too often we hear from our patrons that their children's learning environment doesn't properly cultivate their creativity and talent, and they want North-Dallas options to support their interests and passion in the performing arts," says Darrell. "We're drawing on three-decades of experience in offering performing arts training with a goal to become the preeminent performing arts educational institution in North Texas."
The NTPA Academy will offer core educational support to satisfy Texas State requirements, performing arts classes and production experience between the hours of 8AM to 5:30PM. Admittance will be limited, and applicants must complete an application process and participate in an audition and faculty interview.
Read more: Meet Street Artist Samuel Molina

"North Texas Performing Arts is uniquely qualified to provide this exciting educational alternative" says DeAnna Stone, Academy Director, and former President of the Board for the MARCH Home school organization. "This innovative and flexible learning environment will offer an choice for those interested in full-time, part-time or individual-class options."
The NTPA Academy will be conducting "Academy Roundtable Briefings" in the coming weeks for parents and students weighing public, private, homeschool and other academic alternatives for the Fall-2018 semester.
"This is a natural evolution for our 'learning laboratory' approach at NTPA," says Plano Children's Theatre Founder, Sara Akers. "The students that earn certifications from our Academy will be able to offer an impressive record of achievement to college admissions, theatre department heads, and employers."
Read more: Deconstructing racism through the art of J.D. Moore
The North Texas Performing Arts Academy will operate within North Texas Performing Arts as a not-for-profit institution with a goal to provide a high-quality educational experience for its students. Full-time instruction (8AM to 5:30PM, Monday through Friday) offerings can be available for as low as $549 per month and tuition rates may vary based on class load selected.

For more information, please go to www.ntpa.org/academy