In 1963, over 250 students at the historically black Florida A&M University got arrested for exhibiting civil disobedience on campus. Two of these students, Bernard Kinsey and Shirley Pooler would meet and fall in love. Four years later, they would get married. Over the course of the next 51 years, they'd make history.
The Kinseys are the founders of the Kinsey Collection of African-American Art, a collection that tells the often untold stories of African-Americans throughout American history. The Kinsey Collection is unique in that it spans a wide range of mediums and time periods. The oldest pieces are primary source historical objects dating back to 1595, but the collection also includes books, sculptures, documents, manuscripts, and two- and three-dimensional pieces of art from the 19th century to now.
The Kinsey Collection has been on national tour since 2007. It has visited 26 cities and noteworthy museums such as the Smithsonian National Museum of American History and EPCOT. It's traveled internationally, reaching as far as Hong Kong University, arguably the most prestigious university in Hong Kong. It's been translated into Chinese and Spanish. Ultimately, the collection has changed the lives of the 14,000,000 visitors that have seen it.
Now, the Kinsey Collection is being showcased in Plano with a specially curated exhibit focusing on the Harlem Renaissance. The exhibit is presented by Toyota (one of the collection's sponsors) and can be viewed at the ArtCentre of Plano from July 28 through September 22, 2018. "[The Harlem Renaissance] was one of the most creative periods of American history, when African-Americans started to discover their blackness and began to address every aspect of American life through an African-American lens. That's [when] our literature, our music, our dance, our art, all changed. It's an explosive, wonderful period," Bernard says. "If you come out and view the collection, it will change your life. We say this is American history, and [we're putting the] African-American story in the narrative."
The Kinseys may be well-versed in their history now, but this wasn't the case when they started collecting art. In fact, the realization that they didn't know about their history was what sparked the growth of the Kinsey Collection.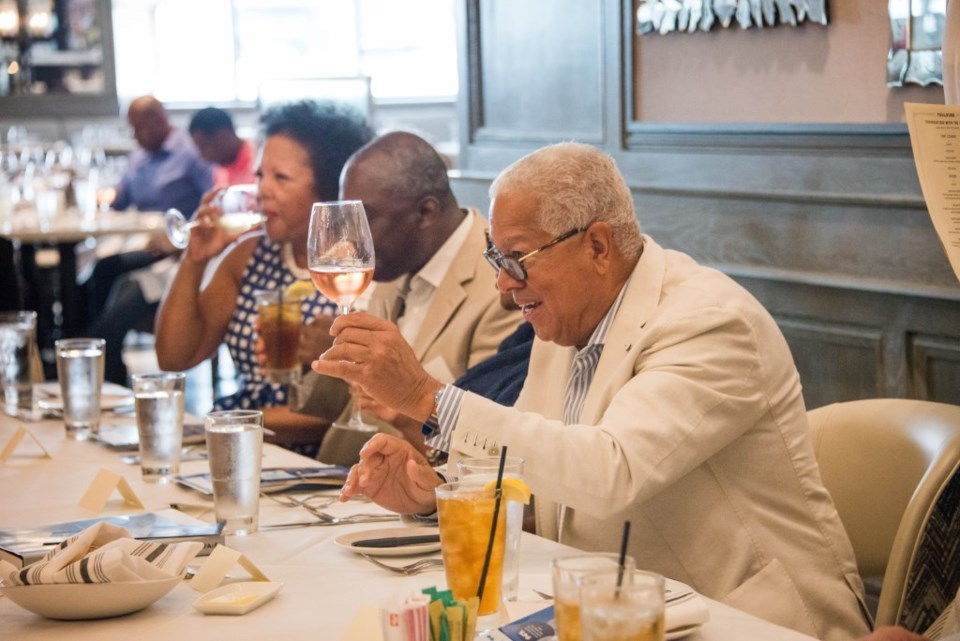 Bernard
Bernard Kinsey was born in West Palm Beach, Florida to a two-parent household. His parents were both college-educated, with degrees from Florida A&M University. In a twist of fate, Bernard's parents met on the FAMU campus in 1939, 24 years before Bernard would meet Shirley there. Bernard's father became the principal of an elementary school in West Palm Beach, which was subsequently named the "U.B. Kinsey Elementary School of the Arts" after him. Bernard grew up in a very segregated south in the '40s, '50s, and '60s. "Tallahassee, Florida was probably as racist as Montgomery or Selma," he says. The first time he met a white person was when he was 21 and selected to be one of the first African-American park rangers at the Grand Canyon.
"It was the first time I had ever seen a mountain, been on an airplane, and been that far away from home. My supervisor was a man named Mr. Taylor, [and he was] from Mississippi. Literally on the first day he told us point-blank that he wanted to make sure that we failed in our assignment. We really had to work hard, not only with how to do our job, but also to do it in a way that we would not let this guy win." Ultimately, one Mr. Taylor's actions would turn out to be a blessing, not a curse. He put Bernard and his best friend Nick Walker, another young black man, on the night shift every single day. Though it would've been easy to do otherwise, Bernard and Nick took a positive outlook toward the situation. "During the daytime, because we were not working, we had an opportunity to learn so much about the Grand Canyon: the geology, the trail. It just changed my life in a fundamental way because I realized how big the world was [that summer]."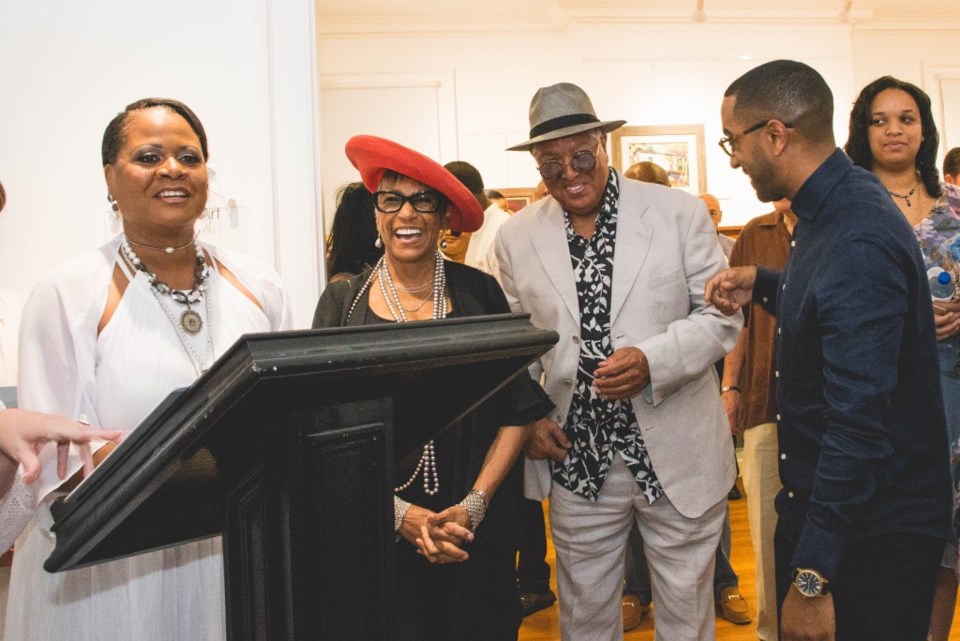 Shirley
Shirley Kinsey (née Pooler) grew up in St. Augustine, Florida with her grandmother. When she went to FAMU, she was a first-generation college student. The summer of 1963, Dr. Martin Luther King, Jr. visited her hometown and led several protests. Shirley's grandmother didn't want her to take part. "She sent me out of town because she was afraid. Things were happening to young [black] people then. She was afraid that things would happen to me because of my need to be involved in situations like that."
But Shirley found a way to use her voice. During her second week at FAMU, she found out that there was going to be a big demonstration led by an organization on campus. "I decided that was going to be my entry into protesting against all the things that were denied us. So I [protested]." She was 17 years old at the time. "As a 17-year-old, I'm sure you would think 'I'm not going to be one of the ones that gets arrested', but it [happens]. I was arrested along with 250 other students. The idea was that we were going to fill the jail and make the city have to deal with us."
Shirley and Bernard met in jail, got married soon after, and then moved to California for Bernard's job.
Read more: The Kinsey Collection of African American Art is bringing the Harlem Renaissance to Plano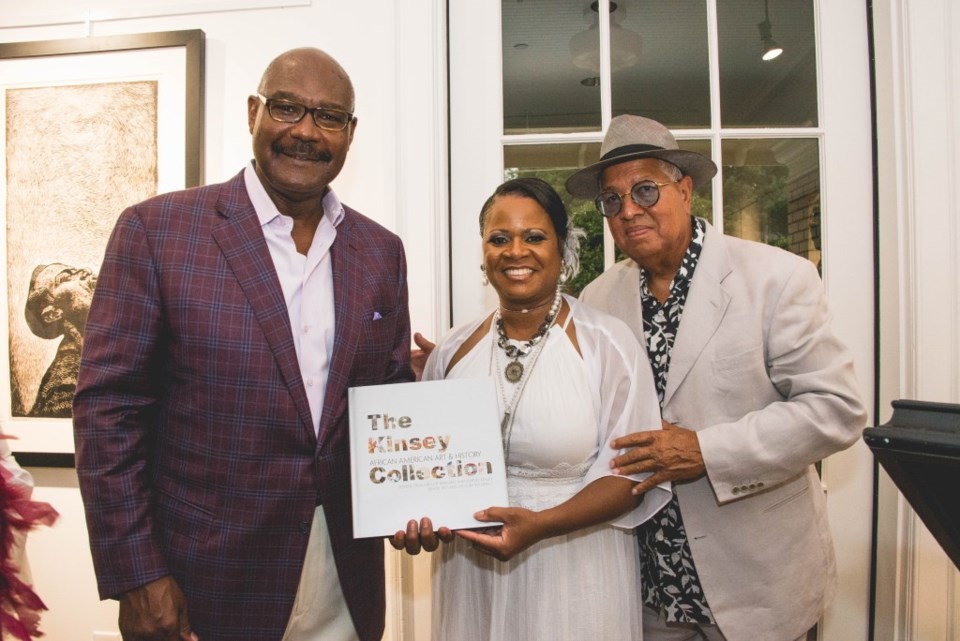 A Collective Ancestry
"California had racism and all that, [but] it was based in more merit [than in the south]. I'm a big believer in meritocracy to this day. In other words, if you do a good job, if you get the best sale or revenue, then you're going to get promoted," Bernard says. And he got promoted alright. He went to work with the Xerox Corporation, and within nine years, he became the vice president of the Fortune 20 company. He also founded KBK Enterprises, Inc., a management consulting firm that sent him and Shirley around the world for work.
"We have the good fortune of having gone to 100 countries and six continents around the world. When you've traveled as much as we've traveled, both professionally and personally, you really do get a different perspective on how the world works. One of the big lessons that we've learned is that you can't carry a lot of prejudices around if you've traveled a lot. There's just so much in terms of opening your mind up to how other people live. You'll find that we're more similar than dissimilar."
Travel is also what first opened up the Kinseys eyes to how much they didn't know about their own backgrounds. "We were always interested in indigenous cultures," Shirley says. "A lot of that was because of [Bernard] having worked at the Grand Canyon and being around Native Americans. We would always begin to see similarities in tribal people of other countries that we visited. [Then] at some point, we realized that we didn't know enough about our culture."
There was another major catalyst to the formation of the Kinsey Collection: Bernard and Shirley's eldest son, Khalil.
When Khalil Kinsey, now the General Manager of the Kinsey Collection, was in third grade, he came home with a history report on his family's background, and Bernard and Shirley realized that they couldn't go as far back in their history as the report wanted. "[That's when we realized] that we needed to do a better job as parents in educating our son on his birthrights and his history," says Bernard Kinsey. The family started seriously collecting what Mrs. Kinsey likes to call their "collective ancestry". They began to uncover countless untold stories, like treasure troves buried deep underneath shallow ocean currents. "February is African-American History Month, and you normally only talk about the same three or four people every year, regardless of what grade you're in," says Mrs. Kinsey. "Kids start to think that that's all that black folks did. You learn about Dr. King and you learn about Mrs. Parks, and a couple others. [The Kinsey Collection] gives our ancestors a name, a personality, and a voice. It tells young kids [of all colors] about other people that did marvelous things in this country."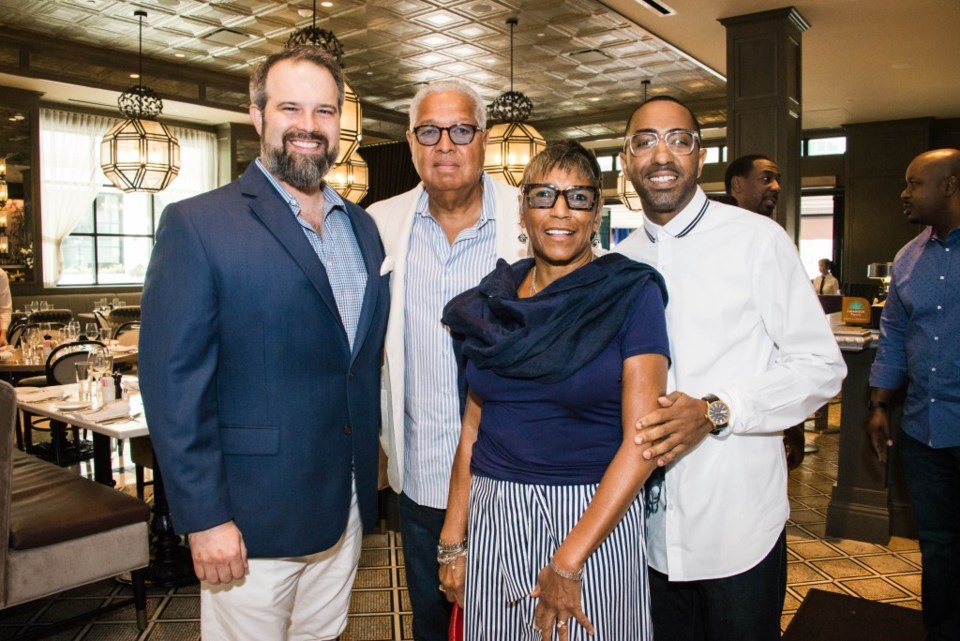 Blessing Others
The Kinseys live by two principles: "to whom much is given, much is required" and "living a life of no regrets". These principles drive their progress with the Kinsey Collection as well. "Had we not lived on that first principle, 'to whom much is given, much is required', we would've kept everything that we have with the Kinsey Collection in our home, which is where most people keep [their art]," Bernard says. "[But] we believe in sharing, and we believe that the only way that you can have blessings is to bless someone else." The Kinseys share their art "for the world's enjoyment". And for education.
"What gets people in trouble is not what they know; it's what they think they know that just ain't so," Bernard says. Another one of the family's sayings? "There are the stories that made America and the stories that America made up." America would not be the America it is today without the numerous contributions of African-Americans. Did you know that a black man invented dry-cleaning? That African-Americans brought the front porch from Africa? That the daybed was named after Thomas Day, a black man that invented the furniture business as we know it from his hometown in North Carolina?
I didn't, and neither did the Kinseys before they started collecting art.
"[Before the collection], I didn't know as much of this as I should've known," says Mr. Kinsey. "[But] most of these stories were not designed for us to know about. You really have to dig to find these remarkable people because a lot of time, if they did something of note, they weren't called African-American, so you assumed that they were white. Or a lot of times, you'd be reading about someone, and in fact, you're reading about an African-American, but you have to read another book to [find out that] the person you were reading about [initially] was in fact African-American."
Read more: Deconstructing racism through the art of J.D. Moore
African-American history is American history, and through a collection that intertwines art and history, the Kinseys are bringing this complete story to millions. They've also crafted the Kinsey Collection Curriculum, which has been adopted in Florida and California. It currently teaches African-American history to 3.2 million children. In the near future, the Kinseys are looking into working with the Dallas and Plano school districts to implement the Kinsey Collection Curriculum. They also plan to bring the Kinsey Collection to the Dallas African American Museum in January.
"Essentially," says Bernard Kinsey, "you're making history by uncovering these wonderful stories."
The Kinsey Collection at the ArtCentre of Plano
When: July 28 through September 22, 2018 (during regular hours)
Where: ArtCentre of Plano, 902 E 16th St, Plano, TX 75074
Cost: FREE