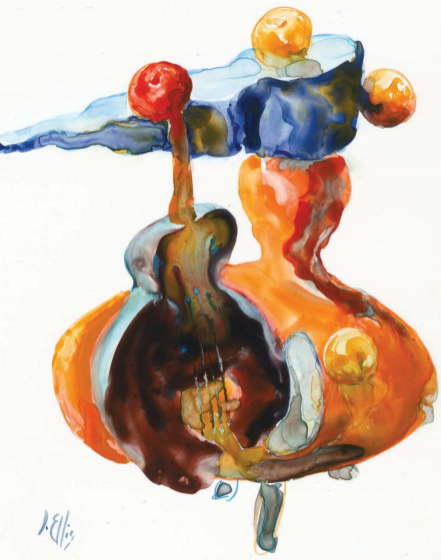 THIS BIZARRE PAINTING makes me chuckle. It is so unlike any of my previous work that I wonder how the image migrated from brain through arm, hand, and brush onto the painting surface. The items look as though they are shimmering in the white heat of an unrelenting Texas summer sun.
Those cherries, which didn't exist in the set-up, appear to be melting into a sticky mess. I would like to think I was channeling Salvador Dali while playing with watercolors on Yupo, but the fact is I thought of the famed Spanish surrealist only after finishing this piece.
Perhaps I should try channeling American painter Frederic Edwin Church this summer. Thoughts of icebergs would be quite soothing during our sweltering summer days.
Texas in July / Watercolor on Yupo / 8″ wide x 9 1⁄2″ high