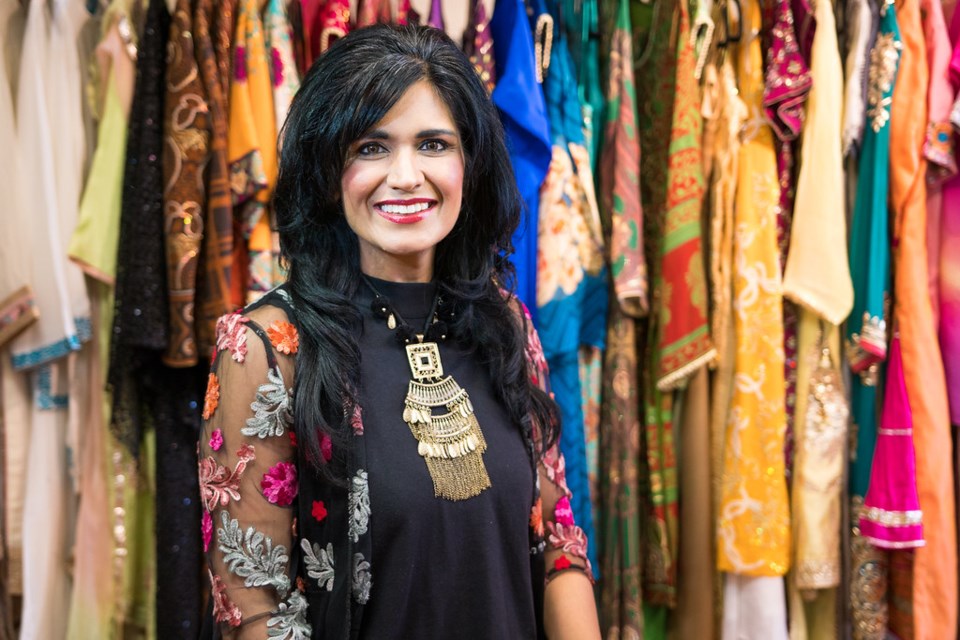 How Ruby Bhandari turned her passion into a business
I arrive at the Dallas-based Silk Threads studio in the middle of a crazy week; they are preparing for an impending charity gala and a fashion show in Las Vegas. Nevertheless, Silk Threads founder Ruby Bhandari greets me with a huge hug as if we are long-departed friends and treats me to the most divine Indian whipped coffee I've ever tasted.
Ruby quickly returns to pulling silk and sequined gowns off the rack for a woman with a distinct TV voice and personality: LeeAnne Locken, one of the Real Housewives of Dallas and the emcee for the eighth annual Silk Threads Charity Gala.
As LeeAnne twirls in one of the exquisite gowns, Ruby looks on with a seasoned eye and smiles.
"I used to think that my design inspiration only came from flowers, gardens and architecture," Ruby says. "Now, everything is interesting. From the river flowing over rocks, to the carpet we're standing on that I've had for 12 years. Suddenly that motif may be exactly what I need on a sleeve."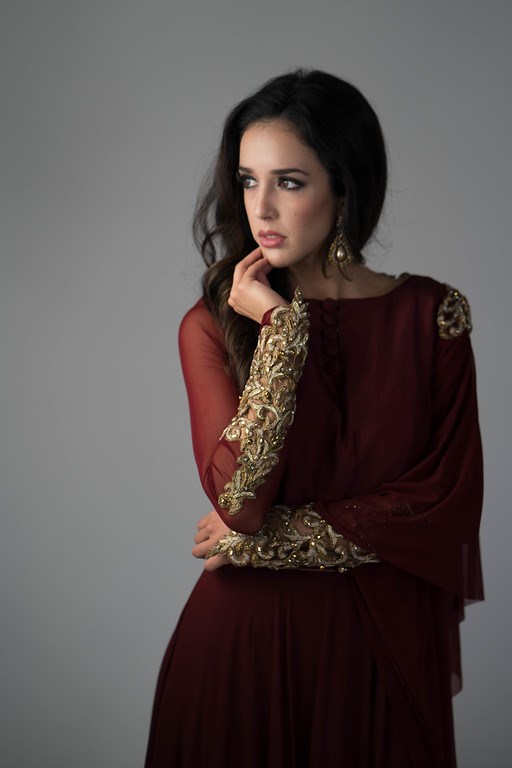 Ruby points out a gold elephant statuette decked in tiny jewels. It stood almost unnoticed on a powder blue shelf in Ruby's studio for 20 years until one day, it inspired her to design a long, white silk jacket with glistening embroidered elephants parading around the hem.
Such artistry is woven into every gown, jacket, sari and shoe at Silk Threads. The prints, the fabric, the textures and the embroidery are all authentically Indian.
Silk Threads began 25 years ago as the answer to an unmet need among second-generation Indians in America who were growing up without access to the designs of their homeland. The business has now extended its line of fusion fashion to anyone who wants something a little different—something fabulous.
"We Dallasites like our big hair and makeup," Ruby says. "We're a little more flamboyant than most. My clients want to look good and be different."
The beginning of Silk Threads
And it all began in the trunk of a college student's car. In 1989, as Ruby prepared to go to the The University of Texas at Austin, her father asked what she planned to do for a living. She initially said social work.
Her father had other plans; he said she could study engineering, law, pre-med or business. They compromised on a degree in finance and accounting.
"I've always wanted to help other people," Ruby says, "and I've always had a passion for fashion."
Ruby met her husband, Raj Bhandari, when she was a freshman. At that time, there were very few Indian clothing companies in the U.S., so when they travelled to India to meet Raj's family, Ruby designed some clothes of her own. She assembled them with the available materials that her future mother-in-law had showed her in a tour of New Dehli, and brought the finished garments back to home to the States to sell.
She began selling the clothes out of the trunk of her car, all while finishing school.
"We lived in a very small, old apartment. We paid about $300 a month," Ruby recalls with a grin. "Soon, we bought a brand new white Lexus Sports Coupe. I put the clothes into that trunk. It looked so much prettier in presentation, and everyone thought 'Wow, she's only been in this business for two years, and she's already successful!' My trunk was empty at the end of every week."
Later, however, when sales dwindled, she realized she needed new customers. Ruby and her husband went to a tiny local Indian grocery store with a rack of clothing.
"My first weekend, I only sold three outfits. And my clothes smelled of Indian Masalas," Ruby says. "I went home in tears. My bubble had burst … but my husband was so amazing."
Raj said to her, "We're going back next weekend, and I will stand with you." The second weekend they sold five outfits. Sales slowly grew, and finally they exploded.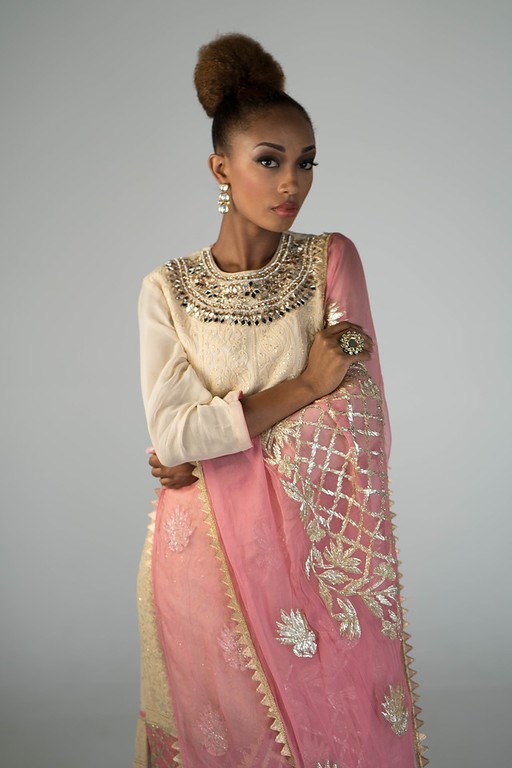 On one of the couple's later visits to India, Ruby started working with her sister-in-law to open a fabric company and manufacturing units in India.
"We knew there would be a lot of trade involved," Raj says. "However, we underestimated the amount of effort we needed to do it."
Every garment imported to the U.S. needs a label classifying the material and where it's from. In 1991, when Ruby sent her first shipment of clothing back to the U.S. it was halted at customs in DFW. Of the 240 garments she shipped, none of them had the required tags.
"My stuff was going to be stuck at the airport for 10 days. Storage fees were $50 a day. At that time, that was a lot of money."
A sympathetic customs officer gave Ruby the idea to buy her own labels and write on them with a permanent parker.
"My wonderful friend Gauri helped me, in 25-degree temperature [inside the warehouse]!" Ruby says. "We had our gloves on and our needles and markers in hand. We hand-wrote 240 tags: '100% silk, made in India, dry clean only.' We'd take off our gloves and stitch a few tags. We'd put our gloves back on so we could feel our fingers again, then we'd stitch some more. I'll never forget that."
Silk Threads, almost three decades later
Today, Silk Threads has full dress, tunic and bridal lines (all of which have their tags!) and serves a wide variety of clients across the country. Ruby travels extensively throughout the year, and her products can be found in over 400 stores. Silk Threads even has a show room at the Dallas World Trade Center.
Their success has enabled the Bhandaris to help people—just like Ruby had always wanted.
In October, Silk Threads celebrated their 8th annual charity gala and, as a result, they have been able to set up a UTD scholarship for the arts to support enterprising young artists.
"If you have passion for something, you can probably go for it. But having the correct knowledge, the correct management and a plan are so important," Ruby says. "There's so much unhappiness out there. The way to create happiness is to follow your passion."
Find out more about Silk Threads at silkthreads.com