The Shops at Willow Bend in Plano just announced the addition of a seven-story, 200,000-square-foot Class A office tower.
Conveniently located adjacent to the mall's food court and integrated into the Dillard's parking deck, the tower allows The Shops at Willow Bend to support Plano's growing demand for quality Class A office space. The building will accommodate up to 800 employees and is being designed and constructed in collaboration with Encore Enterprises, a commercial real estate investment company based in Dallas.
"As The Shops at Willow Bend continues its $125 million-dollar expansion, we're delighted with our addition of a much-needed Class A office tower," said Barry Smith, general manager of The Shops at Willow Bend, Plano's premier shopping experience. "This is a terrific addition to Willow Bend, which is the region's most exciting shopping, restaurant and family destination, and it provides Plano with premier office space. Moreover, this demonstrates that The Shops at Willow Bend is growing with the Plano area."
Office tower tenants will have close access to the mall's soon-to-be-announced, high-end, 30,000-square-foot health and fitness club as well as Willow Bend's two-level, 60,000-square-foot restaurant district. Tenants will also enjoy access to the mall's various entertainment venues, retail shops and food court. Convenient access to reserved tenant parking will be located under the building and within the adjacent parking garage.
"We are proud to be the developer of this unique and extensive expansion that plays such an integral part in the growth and excitement happening throughout North Dallas," said President of Encore Commercial Nicholas Barber.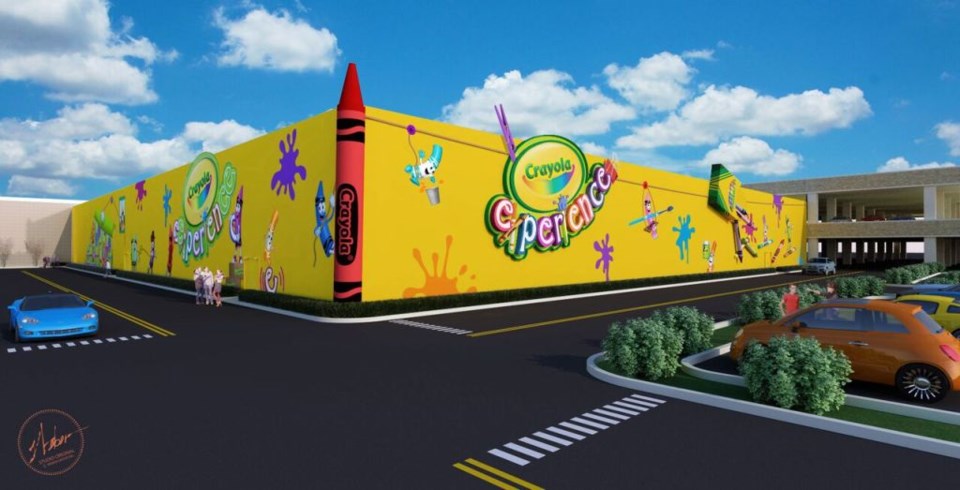 Just last week The Shops at Willow Bend announced that Crayola Experience, a 60,000-square-foot entertainment concept will open at the mall in spring 2018 between Willow Bend's food court and Macy's. It includes a 5,000-square-foot retail space, Crayola Store, which features the world's largest selection of Crayola products and unique souvenirs, such as plush toys and apparel. At Crayola Experience, guests will enjoy classic experiences such as naming and wrapping their own Crayola crayon (Wrap It Up!), starring in their own coloring page (Be a Star), using their touch to bring art to 4-D life (Color Magic), creating melted wax spin-art (Drip Art) and learning how crayons are made in a live Factory Show, as well as some new experiences that will debut in Texas. Crayola Experience will be open 365 days a year and will host private events, group trips and birthday parties.
Eight chef-driven restaurants are currently under construction in Willow Bend's new restaurant district including Knife, a steakhouse by celebrity chef John Tesar; Mexican Bar Company, a concept debuting in Texas at Willow Bend; and Dallas favorite Terra Mediterranean, named D Magazine's Best Mediterranean Restaurant for multiple years.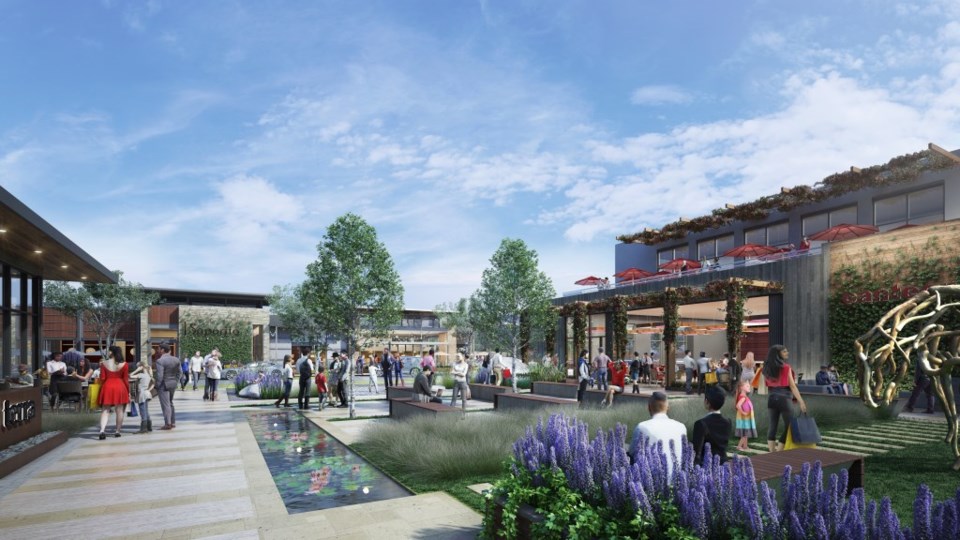 Families will be thrilled with the opening of the North Texas Performing Arts' (NTPA) Plano Children's Theatre (PCT) at the Willow Bend Center for the Arts this summer. The theater occupies approximately 22,000-square-feet of space on the upper level near Dillard's. When open, the Plano Children's Theatre will offer a full program of art, drama, dance and vocal classes, and performances for youth ages 3-18.
All of these initiatives are part of The Shops at Willow Bend's first major renovation and expansion in its 16-year history. The $125 million project enables the mall, a Starwood Retail Partners property since 2014, to provide guests with an enhanced variety of unique shopping, dining and entertainment experiences. In addition to its recent announcements, mall renovation highlights include a welcoming new main entrance facing the Dallas North Tollway and a full interior remodel that reflects a more contemporary aesthetic.
The Shops at Willow Bend's two levels feature more than 125 stores and restaurants. Stores include Neiman Marcus, Dillard's, Macy's, Ann Taylor, Banana Republic, LUSH, Crate&Barrel, Apple, Forever 21, Vineyard Vines, H&M, Bose, Anthropologie, and Bailey Banks & Biddle. Dining options range from California Pizza Kitchen and Phil's Philly Grill to Chick-fil-A and Sonic.