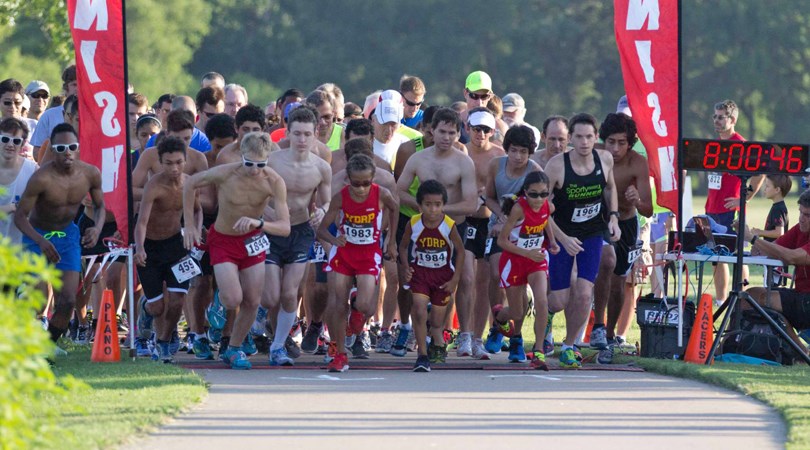 The Plano Pacers Running Club is proud to induct James Royal and Jerry Powell into its 2016 Hall of Fame. They will be recognized following the club's 3K and 8K Hall of Fame Races on Saturday, April 30. Royal and Powell will join previous years' Hall of Fame inductees Debbie Tressa, Mike Colvin, Terry Ziegler, Bill Johnson, James Gabhart, Mike Picard, Rio King, Sue Padden, Cary Sherf, Bob Wilmot, John Ketchum, Les Ehrsam, Mike Koskan, Ken Ashby, Daniel Millet, Donna Smith, William Faitt, Mary Ann Miller, and Joyce Stribling.
A member of the club for the last 16 years, James Royal served as Treasurer in 2002 and 2003, President in 2008 and 2009, and co-President with Jerry Powell in 2011 and 2012. He also played a critical role in negotiations with the City of Plano to move the monthly races back to Bob Woodruff Park from Harrington Park. From 2011 to 2014, James teamed up with The Turning Point Rape Crisis Center to stage annual July charity races. James is also a very accomplished competitor, holding several club Clydesdale race records.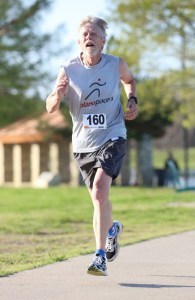 Jerry Powell joined the club in 2002. He served as President in 2007 and part of 2008, in addition to acting as Equipment Manager, Race Director for both monthly races, and contributor to the Pacers' newsletter. When the club struggled to recruit a President in 2011 and 2012, Jerry again stepped forward, working as co-President alongside James Royal. He remains active in the club as a competitor, leader, and volunteer recruiter. Jerry attends monthly races ready to run, but is always ready to skip the run if needed as a volunteer. His people skills, leadership, and encouragement have made him an important asset to the Pacers.
Good to know
The Plano Pacers Running Club holds monthly races the last Saturday of each month at the Bob Woodruff Park pavilion at 8 a.m.
The Pacers also stage Prediction runs on the second Tuesday of each month starting near the Schimelpfenig Library at 7 p.m.
About the Plano Pacers Running Club
The Plano Pacers Running Club currently has more than 500 active members, making it one of the largest running clubs in the southwest. Formed in 1978 by the City of Plano Parks and Recreation Department and a group of local runners, the all-volunteer organization was formed to promote fun and fitness through distance running. In 2009, at the urging of James Royal, the Plano Pacers Running Club established a Hall of Fame to recognize those individuals who have made significant contributions to the club.
Additional information regarding the Plano Pacers Running Club can be found at planopacers.org and at Facebook.