The city of Frisco released the plans for the highly anticipated Universal Studios theme park coming to the northeast corner of Dallas Parkway and Panther Creek Parkway.
On the city's Universal page, all plans and studies are available to the public in order to give residents an idea of what to expect from the theme park, as well as stay updated on the latest Universal plans.
The plans released are the current proposals, however, some things could change. These maps show the impact the park may have on surrounding neighborhoods.
The proposed park area, as well as the hotel, are laid out with greenery surrounding the borders of each. The map also shows where residents can expect parking to be located.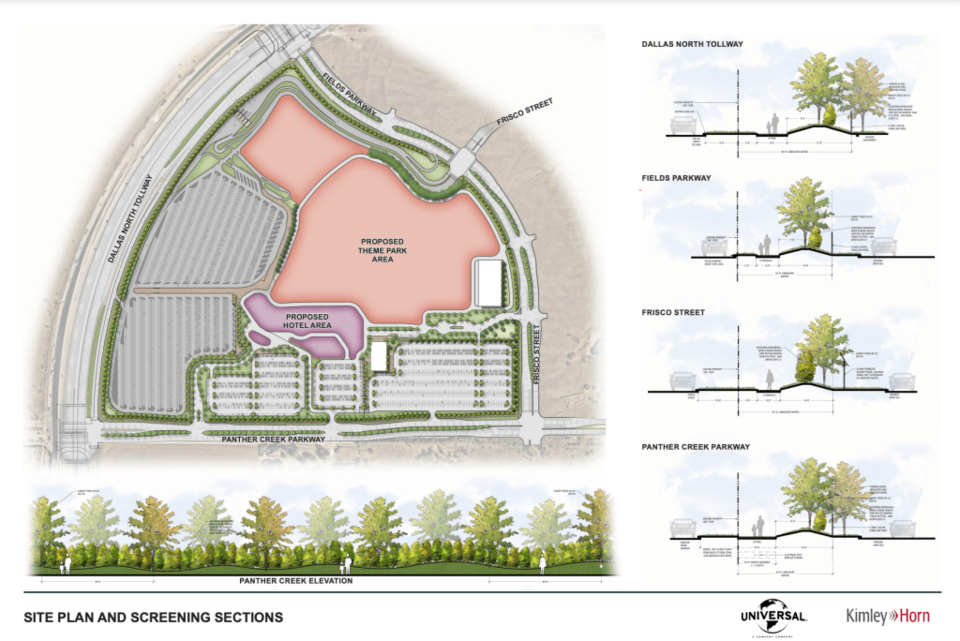 The park will sit on 97 acres of land, with the park itself taking up just 30 acres. Additional acres will be used for parking and hotel space.
Entrances and exits are not yet finalized, but planning and zoning revealed its proposed plan during the council meeting.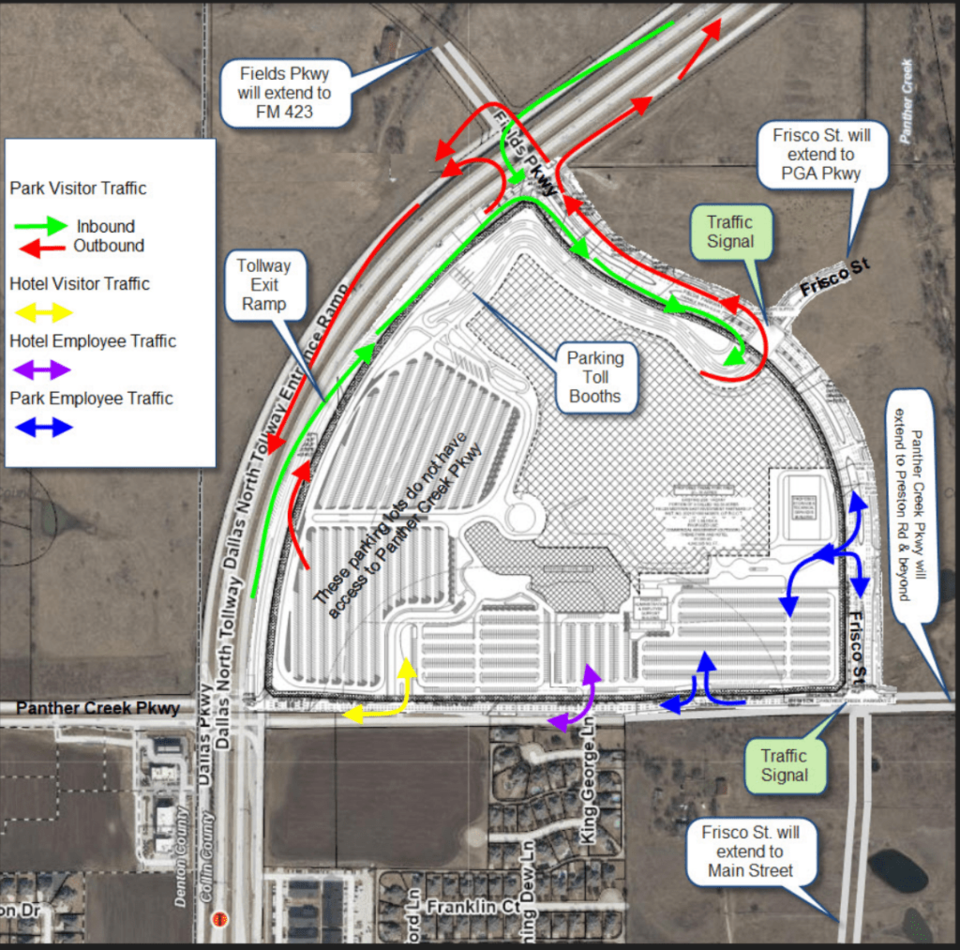 The hours for the park were confirmed during the last city council meeting to be 10:00 a.m. to 6:00 p.m. But, actual hours will vary throughout the year based on demand, seasonality, holidays, peak periods and weekends, but the park will never open before 9:00 a.m., except for hotel guests or annual pass holders, for which the opening time may be 8:00 a.m.
The park's closing time will not be later than 9:00 p.m., except for up to twenty days during the calendar year when the park can be permitted to have a closing time of 10:00 p.m. to facilitate holidays and special events.
The theme park was approved during a special joint city council meeting with the Frisco Planning and Zoning Commission on March 7. Planning and zoning voted unanimously to push the Specific Use Permit (SUP) for Universal Studios to the council's approval.
The city council, including Mayor Jeff Cheney, voted 4-2 to allow the theme park in Frisco.