The Crayola Experience, a 60,000 square-foot attraction is slated to open at Spring 2018 at The Shops at Willow Bend in Plano.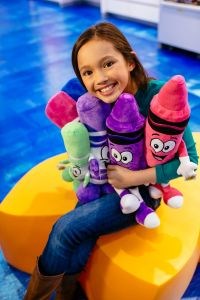 At Crayola Experience Plano guests will enjoy classic experiences such as naming and wrapping their own Crayola crayon (Wrap It Up!), starring in their own coloring page (Be a Star), using their touch to bring art to 4-D life (Color Magic), creating melted wax spin-art (Drip Art) and learning how crayons are made in a live Factory Show, as well as some new experiences that will debut in Texas.
The Crayola Experience will also include a 5,000 square-foot retail space, The Crayola Store, which features the world's largest selection of Crayola products and unique souvenirs, such as plush and apparel. Although best known for its crayons and markers, the 114-year-old company now has more than 1,500 proprietary products and technologies, which serve as the inspiration for Crayola Experience's 22 hands-on activities and live entertainment.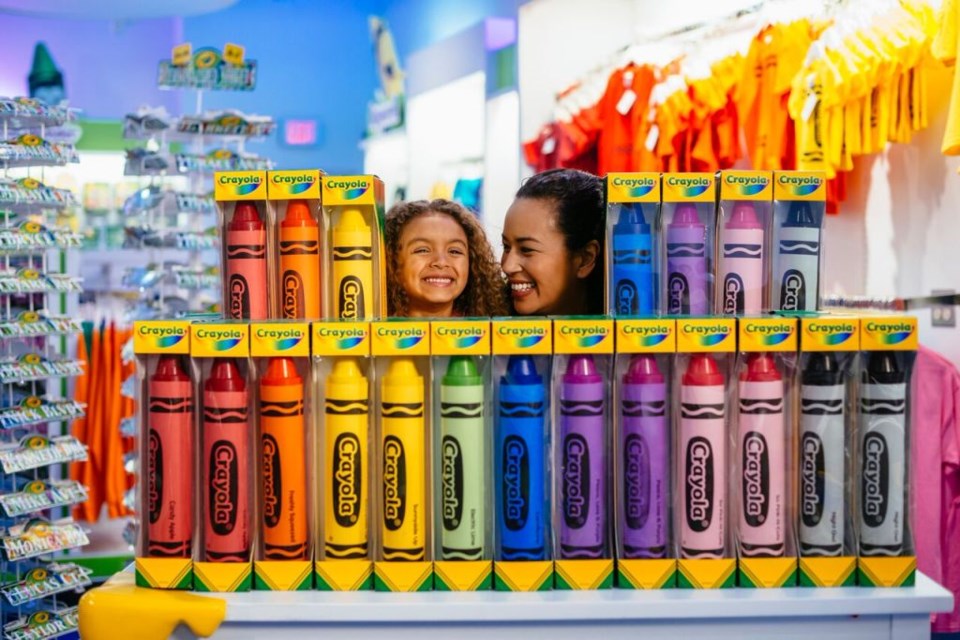 "Crayola Experience is more than just an attraction. It's a place where families come together to create, play and make memories that will last a lifetime," Crayola CEO Smith Holland said during a colorful and kid-friendly press conference celebrated at The Shops at Willow Bend today. "When we visited Plano, we saw a friendly, growing, family-oriented community, and we can't wait to be a dynamic and colorful part of it."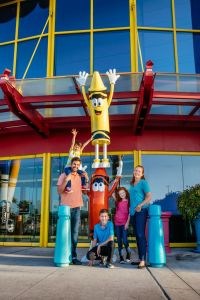 The addition of the Crayola Experience is part of the $100 million expansion that is set to completely revolutionize The Shops at Willow Bend. They'll be new retailers, restaurants, a fitness club, entertainment facilities and opening later this year, The Willow Bend Center for the Arts which will be the new home of North Texas Performing Arts and Plano Children's Theatre. The expansion is expected to be completed mid-2018.
"Crayola Experience provides a genuinely unique experience that allows families to have fun together, and that speaks to the essence of our reinvention of The Shops at Willow Bend as a town center," said Scott Wolstein, CEO of Starwood Retail Partners at the press gathering. "This will be a gift to the young and young-at-heart of Plano and the greater Dallas metro area."
The 60,000 square-foot concept will be situated between the food court and Macy's and will be open 365 days a year, hiring more than 200 part-time and full-time employees.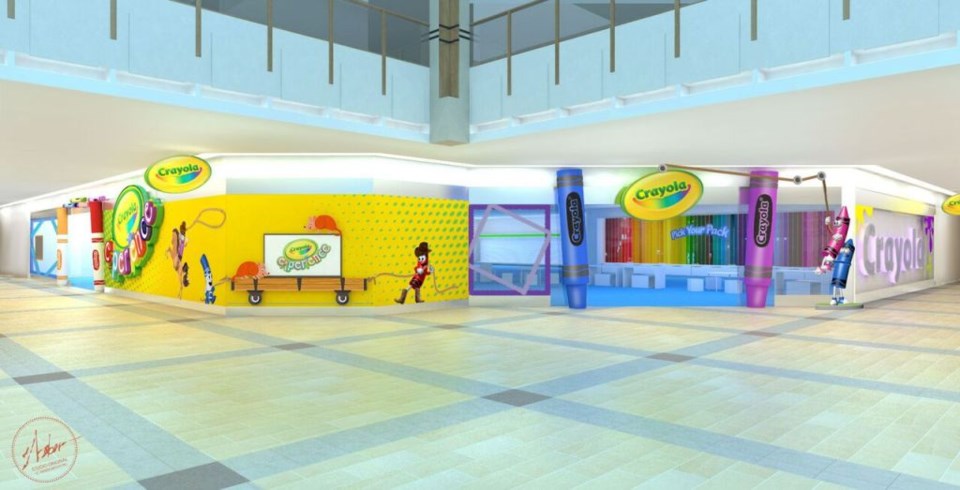 While the Plano location has not yet been added to the Crayola website (www.CrayolaExperience.com), we can expect entrance pricing to the Crayola Experience Plano to be similar to their other four locations which is $19.99 for a day pass and $34.99 for a year.
The Crayola Experience Plano will host private events, group trips and birthday parties. Families can buy Annual
To learn more about Texas's newest family attraction, go to CrayolaExperience.com or check out this video (from the Florida location, but it gives you a good idea of what we can expect):