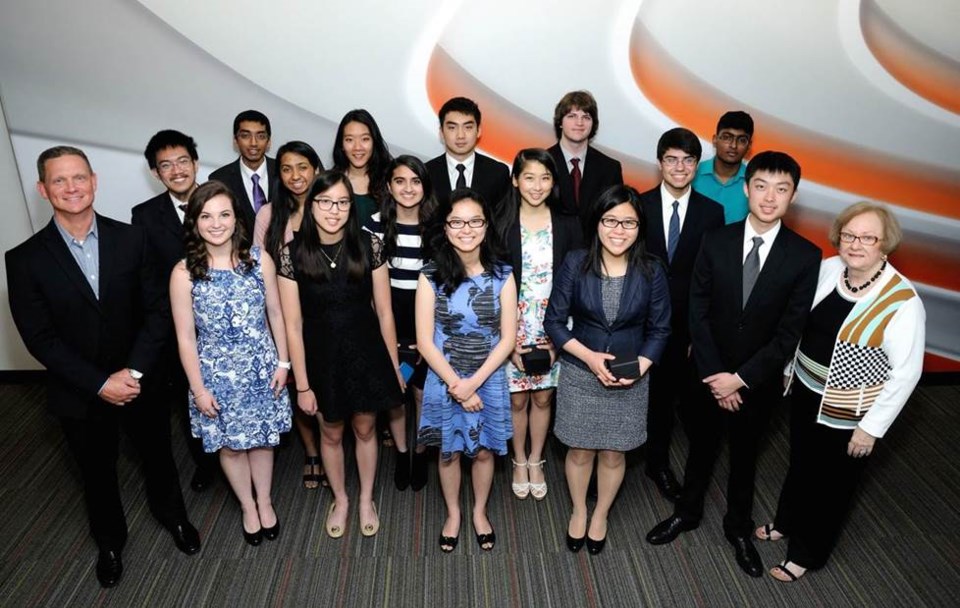 Recently, Texas Instruments (TI) awarded 17 local students with the 2016 Jerry R. Junkins Memorial National Merit Scholarships. Six of these students were Plano students. This prestigious scholarship is named in honor of TI's late chairman, president and CEO Jerry Junkins, and is awarded to sons or daughters of active, retired or deceased TI employees who are also National Merit Scholarship Program finalists. Each year, less than one percent of high school seniors nationwide achieve the status of National Merit Scholarship Program Semifinalist. Each semifinalist must then complete a scholarship application, which includes writing an essay and discussing their extracurricular activities, awards, and leadership positions. Semifinalists must also have an outstanding academic record, be endorsed and recommended by a high school official, and earn SAT scores that confirm their qualifying test performance.
"These students have demonstrated a passion for excellence and a remarkable work ethic," said Brian Crutcher, TI executive vice president. "Their academic accomplishments and other talents set them apart, and their engagement in the community is a real testament to their interest in making a difference in the world. We are proud to support them as they move to the next phase of their education, and we look forward to seeing what they will achieve in the future."
This year's deserving North Texas recipients are: Varad Agarwala of Plano, Greenhill School; Jiaming Chen of Dallas, Plano West Senior High School; Robert Crawford of Allen, Allen High School; Carolyn Guan of Plano, Texas Academy of Math & Science; Caroline Hao of Plano, Plano West Senior High School; Milan "Lyndie" Ho of Highland Village, Edward S. Marcus High School; Casey Hu of Plano, Plano West Senior High School; Tiasha Joardar of Plano, Plano West Senior High School; Alice Liu of Southlake, Carroll Senior High School; Allen Mathew of Lewisville, Hebron High School; Hailey Modi of Plano, Texas Academy of Math & Science; Patrick Ondrusek of Richardson, Plano East Senior High School; Paige Rigsby of Garland, Garland High School; Abel Sen of Frisco, Liberty High School; Si Qi Tong of Plano, Plano West Senior High School; Kevin Wu of Plano, St. Mark's School of Texas; and Heather Xiao of Dallas, Hockaday School.