I'll be honest, I'm not much of a beer drinker. But I do enjoy learning new things, so I was eager to sign up for a tour of Unlawful Assembly Brewing Co. at Legacy Hall in Plano.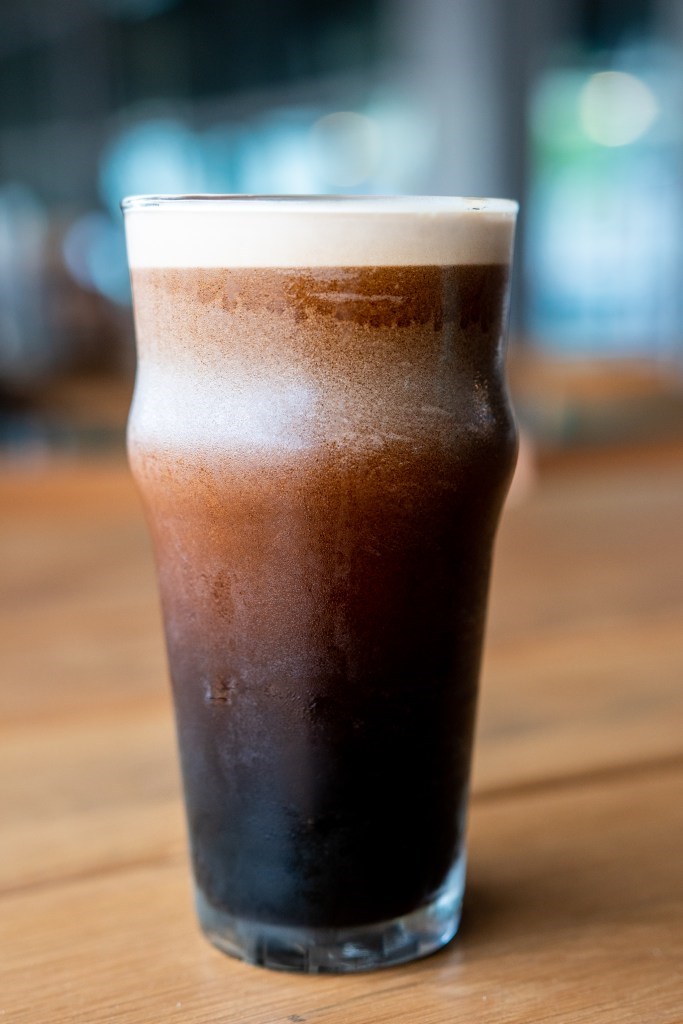 Unlawful Assembly Brewing Co.
If — and that's a big if — I'm going to drink beer, the only one I can enjoy is a nice, dark stout. Thankfully at Unlawful Assembly Brewing Co. (UABC) in Plano, they've got a beer for everyone.
The bartender perfectly pours me the newly released Hall and Oats, a stout made with "generous amounts of flaked oats and dark malt to create a rich creamy mouthfeel with roast, chocolate, coffee, and caramel flavors."
When Unlawful Assembly first opened, Tim Timbs, "Senior Vice President of B.S. (Brewery Stuff)" said, "Whether you're a craft connoisseur or you're just fine with a light brew, UABC has got you covered. A lot of blood, sweat and … well, not really tears – but you get the point – have gone into creating these first six beers and we couldn't be more proud of the result. Unlawful Assembly is about to turn heads in North Texas, and we can't wait to start sharing these creative, collaborative and bold flavors with everyone."
Read more: Chef Joon Choe talks Legacy Hall and FreshFin Poke
Beer Tour
With a beer in hand, my tour guide, Andrew, gives me the lay of the land, or well, the lay of the third story of Legacy Hall in Plano where the brewery is located. We start on the cat walk above the beer silos which are visible from the second floor of Legacy Hall.
Andrew walks us through the entire process of how they make their beer, from the grains used to the ultra fast cooling box which cools down gallons of beer in minutes. Truly a feat of brilliant engineers … who wanted better beer!
According to their press release, "Unlawful Assembly features a wide array of distinctive beers designed to pair with the diverse flavors showcased in Legacy Hall. By combining the highest-quality ingredients sourced from every corner of the globe with a desire to push the boundaries of craft brewing, Unlawful Assembly hopes to become an agent of change for food, beverage and entertainment in the area."
"We're bringing a rebellious spirit to this venture, so we won't hesitate to use non-traditional ingredients in our beers, and we'll be constantly pushing the envelope to explore unique flavor combinations," said Brewmaster Tom Janik. "And because we'll be rotating our taps on a regular basis, there will always be something new for our guests to discover."
It takes six to 12 hours to complete a single batch of beer, which is several thousand gallons, and they brew every single day at UABC.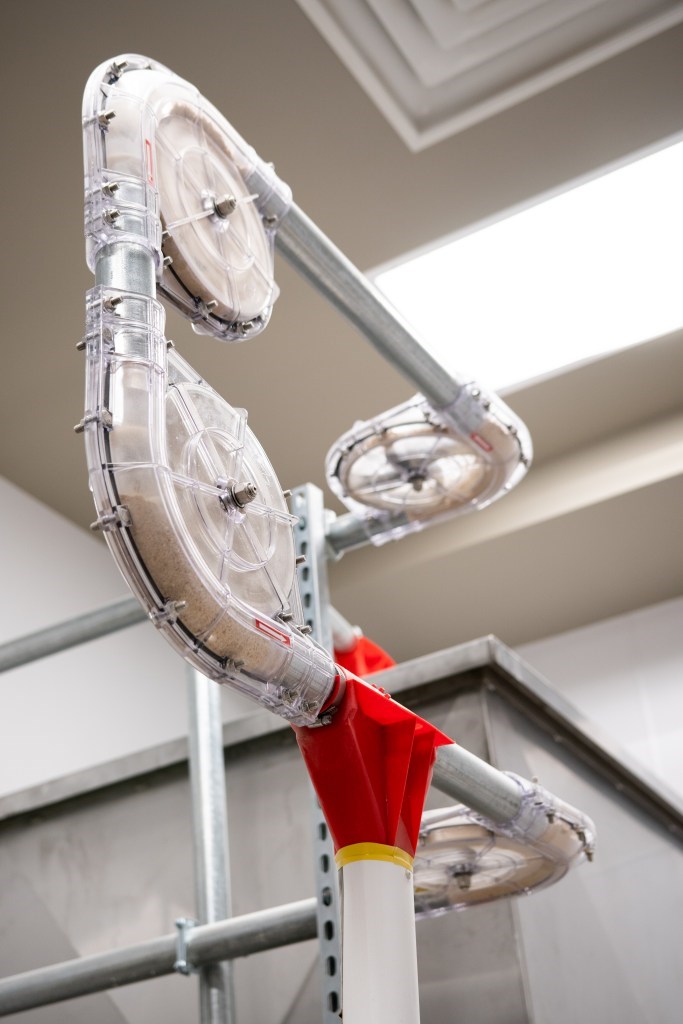 The Beers of UABC
These are the six premium beer styles available year-round:
Idol Time: Passion Fruit Pineapple Wheat – In this unfiltered wheat ale, fermented with tart tropical fruits, we celebrate the times we can't remember and the friends we won't forget.
Peacemonger – You can defuse any tense situation with a little diplomacy and the right beer, especially one as agreeable as the European-style Pilsner. It's a crisp and slightly malty beer with a spicy, noble hop finish.
Rebel Faction – Rise up! This Saison's floral aroma, fruity and earthy flavors and subtle tartness will be the antidote for conformity.
Public Dissent – This refreshingly crisp grapefruit and piney hop-flavored pale ale with caramel undertones stands up against the mainstream.
The Antagonist – With a medium body, balanced caramel-like flavor and a dry finish, this beer is one that everyone will enjoy.
Blind Justice IPA – West Coast meets Texas. A blend of six different hops makes this beer an amber slice of heaven. The mouthwatering IPA gets its flavor from a heavy helping of Mosaic, Citra, Cascade, Centennial, Amarillo and Magnum hops, balanced by a perfect level of malt body.
Since opening, UABC is on the rise to becoming a local favorite craft brew by offering a fresh take on craft brews and they always has a new twist coming for fans. So if you're finally ready to give Blood and Honey a break, take a tour at UABC and find your new local favorite.
Read more: Why Plano Needed Legacy Hall
Tours and tastings will be offered at Unlawful Assembly Brewing Co., and the brewery's Tap Room will be available for private events and parties.
"Guests have the opportunity to enjoy the eye-catching tap room within the brewery that will be an ideal gathering place for beer lovers, foodies and people looking to enjoy the sights and sounds of a working brewery while hanging out with friends. The UABC Tap Room also hosts acoustic live music shows in a cozy, intimate setting."
For more information on Unlawful Assembly Brewing Co., which is located on the third floor of Legacy Hall, at 7800 Windrose Ave. in Plano, visit unlawfulassembly.com.