From greasy spoon to truffle-dusted, here are some outstanding reasons to get up and at 'em a little earlier this weekend to enjoy some good, old fashioned brunch. Brunchers, unite.
Sixty Vines
This one's obvious. But still, it bears repeating. Their Butcher's Brunch Pizza is worth repeating over and over and over again. We're talking san marzano tomato sauce, soppressata, capicola, calabrese, provolone, mozzarella and a sunny side up local egg.
3701 Dallas Pkwy., Plano | 469.620.8463 | sixtyvines.com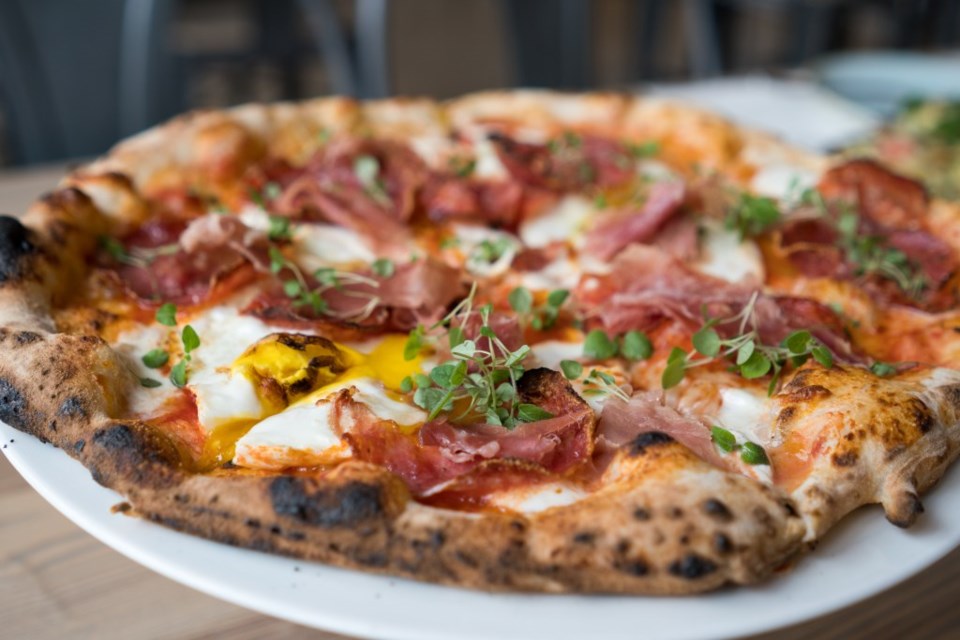 Lily's Cafe
A quaint little Guatemalan place, Lily's serves breakfast all day, both from a huge American diner menu and a compact Guatemalan one. From plantains to pancakes to their array of daily specials, this place is one-of-a-kind.
Lily's Cafe | 3100 Independence Pkwy., Plano | 972.312.9732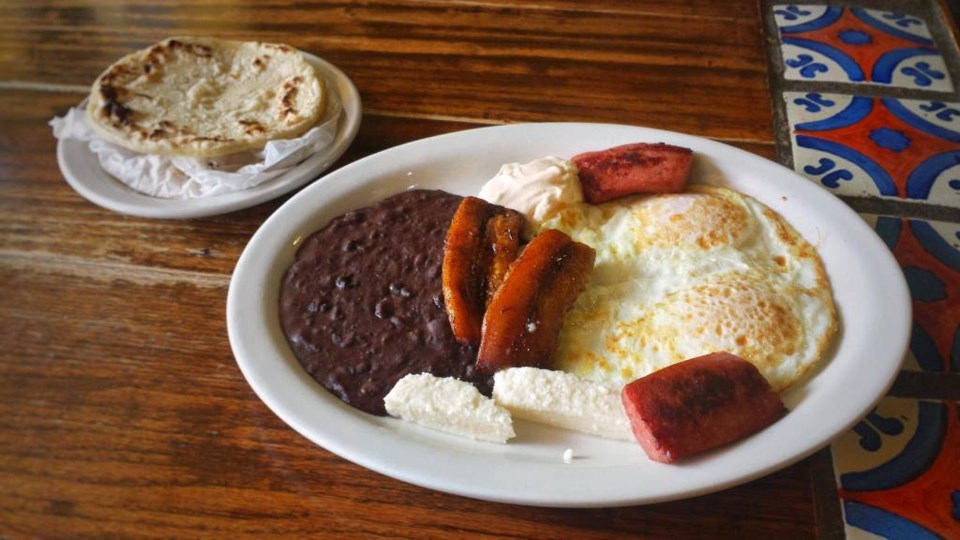 Eddie's Diner
This one is as classic-diner-food as they come. Eddie's has only just opened and already serving up steel cut oats, omelets, Cinnamon Roll Pancakes, Sundae Waffles and Queso burgers with the best of Plano's breakfast/brunch spots.
4709 W. Parker Rd. #425, Plano | 469.931.2353
Hookline
Three words: Pork Belly Beignets. Hookline serves up NOLA-style beignets, stuffed with braised pork belly and slathered with bourbon maple syrup and extra, extra, extra sugar. They also have bottomless mimosas and a Build Your Own Bloody Mary Bar.
5872 TX-121 suite 104, Plano | 214.297.3474 | hooklineplano.com
Benedict's Restaurant
Brunch is basically all Benedict's Restaurant does. As such, they've got several different twists on breakfast food including French and Mexican. One of the more intriguing options on the menu might be the Baconberry Benedict: bacon, blackberry preserves, melted Swiss cheese, diced fresh jalapenos, poached eggs and Hollandaise on toasted English muffin halves. It could go so wrong. Or so right?
Benedict's Restaurant | 8442 Parkwood Blvd., Plano | 214.705.1450 | benedicts-restaurant.com
Earls Kitchen + Bar
A classic, lovely place to find yourself on a Saturday morning, Earls' weekend brunch includes an Avocado Super Brunch, which will set the day off right. Or, there are Golden Waffles + Cream–whipped cheesecake mousse, to be exact–if that's more your jam.
7401 Windrose Ave. D100, Plano | 469.969.2490 | earls.ca

XO Coffee Company
Blueberry waffles, nutella-stuffed french toast, create-your-own omelets and breakfast tacos, XO keeps brunch simple. It's not too fancy, but the coffee is great, so it's ideal for a morning cappuccino or a Lavender Cloud Soda, which is as magical as it sounds.
XO Coffee Company | 1023 E. 15th St., Plano | 972.212.4318 | xocoffeeco.com
Pop-up dueling piano bar at Urban Rio in downtown Plano
Taverna
Weekend brunch at Taverna promises a selection from the regular menu like Charred Spanish Octopus, paired with a few dazzling breakfast dishes such as Vanilla French Toast and the Italian answer to shrimp and grits: Scampi and Grits.
Taverna Legacy West | 7400 Windrose Ave., Plano | 469.969.0099 | tavernabylombardi.com