National Burger Day is tomorrow. It's an auspicious holiday where we honor burgers and all they have done for us. Today, in preparation, we bring you our short list of burgers that are not typical. These are trendsetters, heavy-hitters, who stand out from the crowd because of their outlandish toppings, vegan-friendly nature, or sheer indomitable spirit. Put away your Whoppers and Big Macs. It's burger day. Try something a little crazy.
The $20 burger, PINSTACK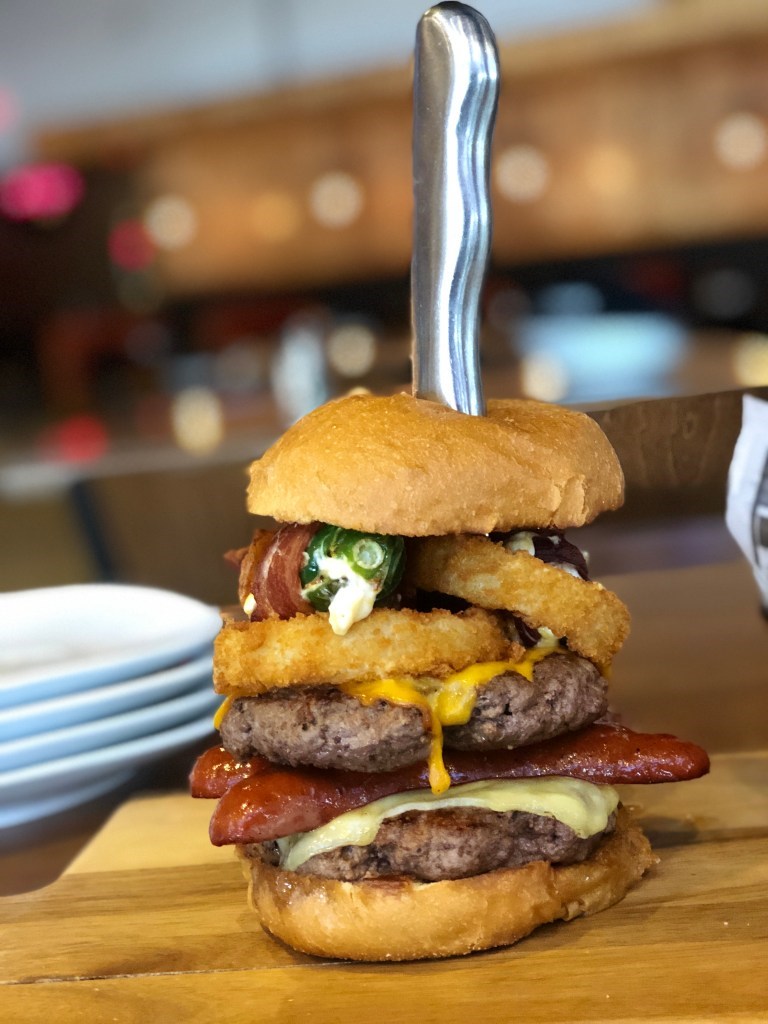 A new addition to PINSTACK's chef-driven menu, this oversized burger comes with two half pound Wagyu and brisket-blended patties, double cheese, smoked sausage link, bacon wrapped jalapeno poppers, stacked onion rings and black garlic aioli.
6205 Dallas Pkwy, Plano | (972) 781-2695 | pinstackbowl.com
The Spirit of the Hero, LSA Burger Co.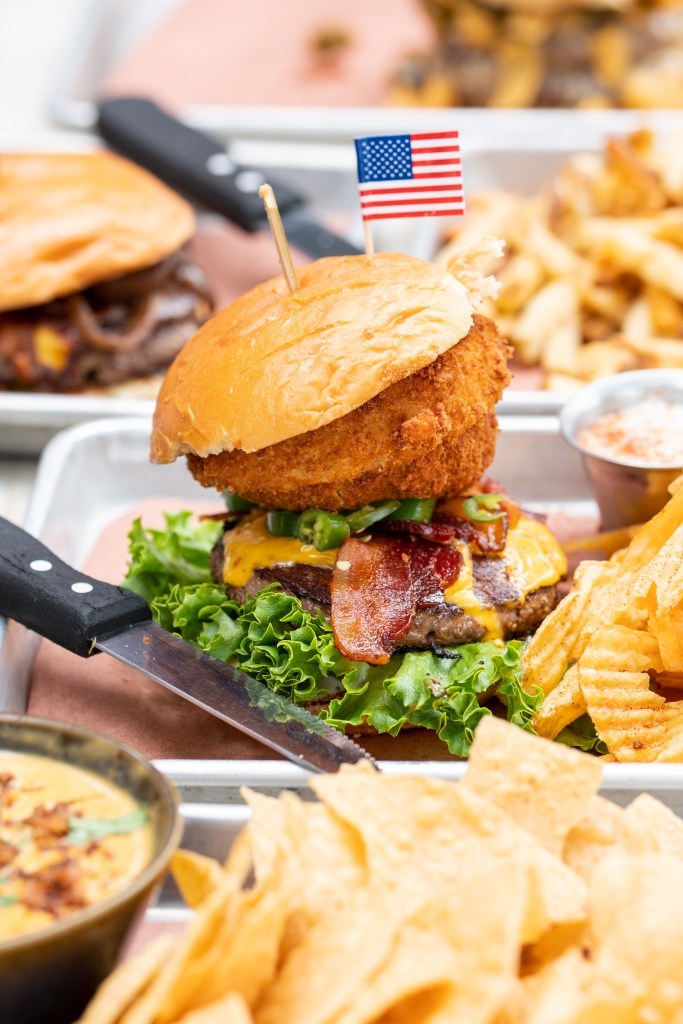 Drive out to Denton for this monster. LSA Burger, a live music venue with phenomenal burgers, donates a portion of the proceeds to the Spirit of the Hero nonprofit. The toppings change every few months to keep people guessing. At the moment, it features bacon, fried mac'n'cheese, onion rings, american cheese, jalapenos.
113 W. Hickory St., Denton | 940.383.1022 | lsaburger.com
The Kimchi Burger, KPop Burger and Crab King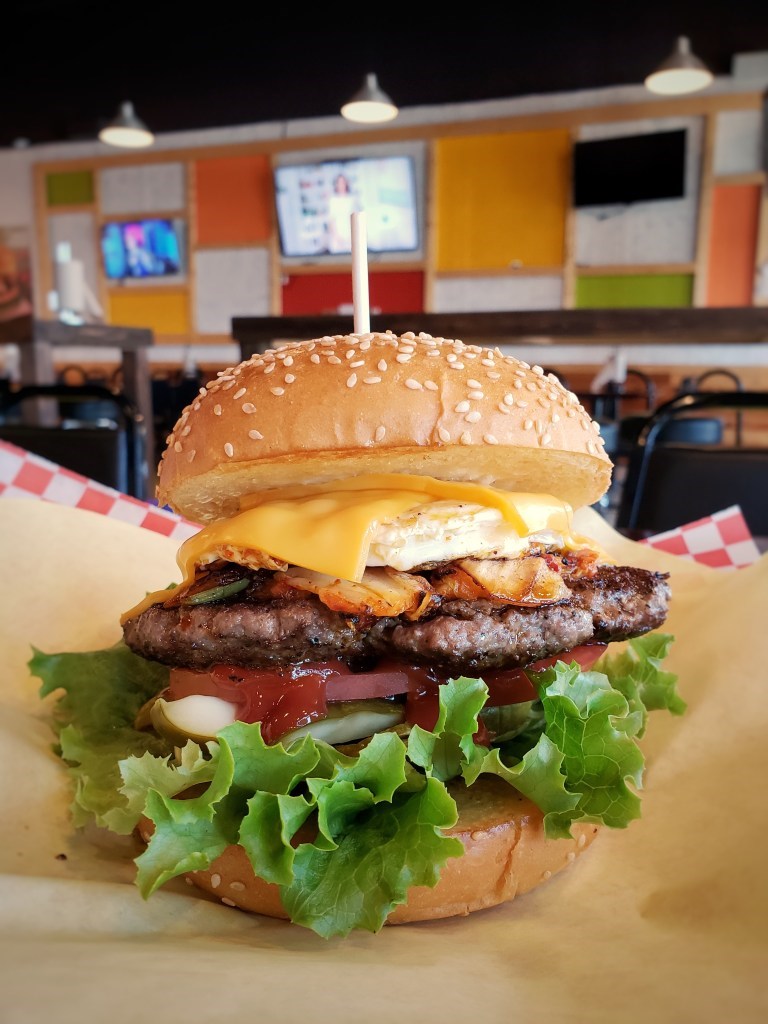 At KPop in Frisco, you can either get huge crab and shrimp boils, or Korean-fusion burgers. Your choice. The famous one here is the Kimchi Burger: Sesame seed bun, mayo, lettuce, pickles, tomatoes, ketchup, grilled kimchi, double American cheese and a fried egg.
2575 Main St. #350, Frisco | kpopburgerfrisco.com | 214.430.5170
The Toddzilla, JC's Burger
Last year, we pitted man against burger. The Toddzilla was that burger. The Toddzilla won. JC's Burger's ultimate burger challenge, here for its sheer size, and the fact that you must complete Toddzilla challenge, fries, milkshake and all, in under 15 minutes.
Read more: The Toddzilla Challenge
2919 W. 15th St., Plano | 972.612.2121 || 8612 Preston Rd., Ste. 107, Plano | 972.384.1940 || 335 Central Expy., Allen | 214.495.9090 | 6840 Virginia Pkwy, #100, McKinney | 972.984.1717
The Impossible Burger, Liberty Burger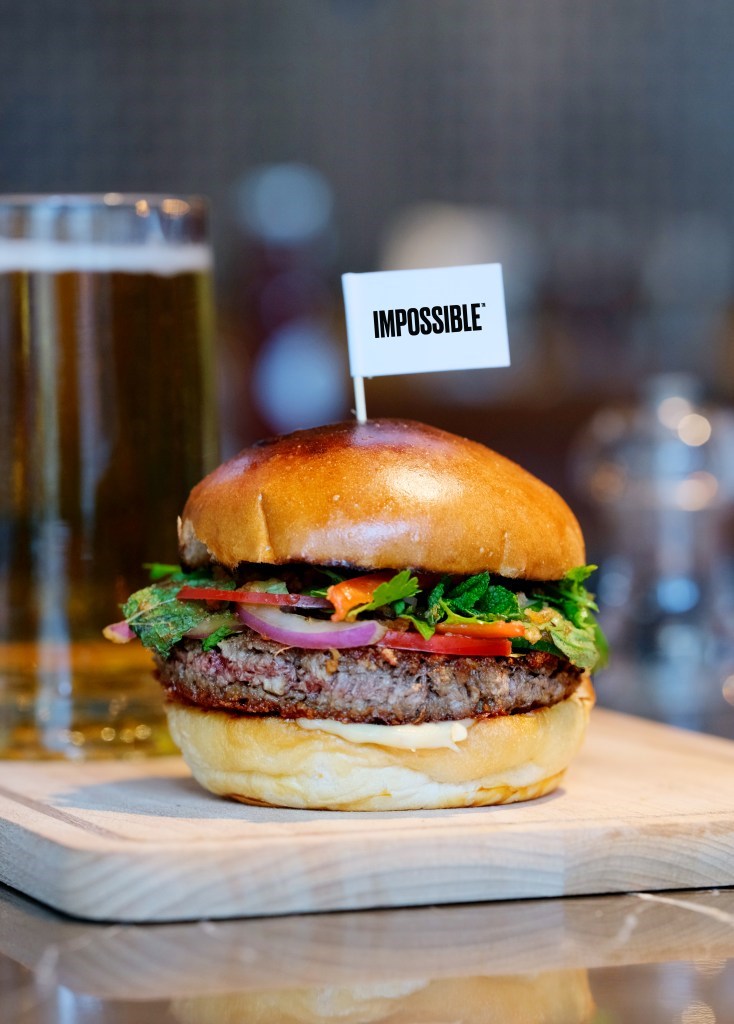 Give us Liberty, or give us death. Vegans and vegetarians, rejoice. Liberty Burger is one local places that has the Impossible Burger, a vegan patty that scientists have created to taste as much like meat as possible. This is groundbreaking meatless-burger technology, the iPhone 15 of vegan patties.
3685 The Star Blvd. Ste. #205, Frisco | 469.535.3444 | givemelibertyburger.com
Happy National Burger Day.