Earls. North Italia. Renaissance's Whiskey Moon and Amenity Deck. True Food Kitchen. Sprinkles. Shake Shack. Mesero. Del Frisco's Double Eagle Steakhouse. These are the restaurants that have opened at Legacy West in about three months—and this is just the start. The undeniable Legacy West powerhouse, Legacy Food Hall, isn't even open yet. Foodies, there is a ton of eating to do in West Plano, so much so that it's actually getting hard to keep up. So in the interest of trying everything, I crammed it into one week.
Bring on the food coma.
Earls Kitchen + Bar
We've got Canada to thank for this beauty. We love Earls and for lunch, it's definitely a winner. Something light like their tortilla soup (served with sour cream, avocado, salsa fresca and fried tortilla chips) can be paired with a field green salad, a simple affair with a shallot champagne vinaigrette. Or, if sushi is more your style, the Spicy Tuna Sushi Press is never a bad idea. Pair it with a cucumber mojito and you've got yourself an ideal lunch.
Earls Kitchen + Bar | 7401 Windrose Ave., D100, Plano | 469.969.2490 | earls.ca/locations/legacy-west
North Italia
If you're dining with a group, start with the cheese board. (They say it's meant for two to three people. This is more of a guideline than a rule. It can also be meant for one, if one is motivated enough.) Pair an appetizer to share with one of their salads. I tried the Tuscan Kale, lured in by promises of crispy pancetta, charred grape, apple, pistachio, bread crumbs and parmesan vinaigrette. I felt a little spoiled without being too sluggish to finish my day of work. But I grabbed one of their lattes just to be sure.
North Italia | 7501 Windrose Ave., Ste. D190, Plano | 214.291.6996 | northitaliarestaurant.com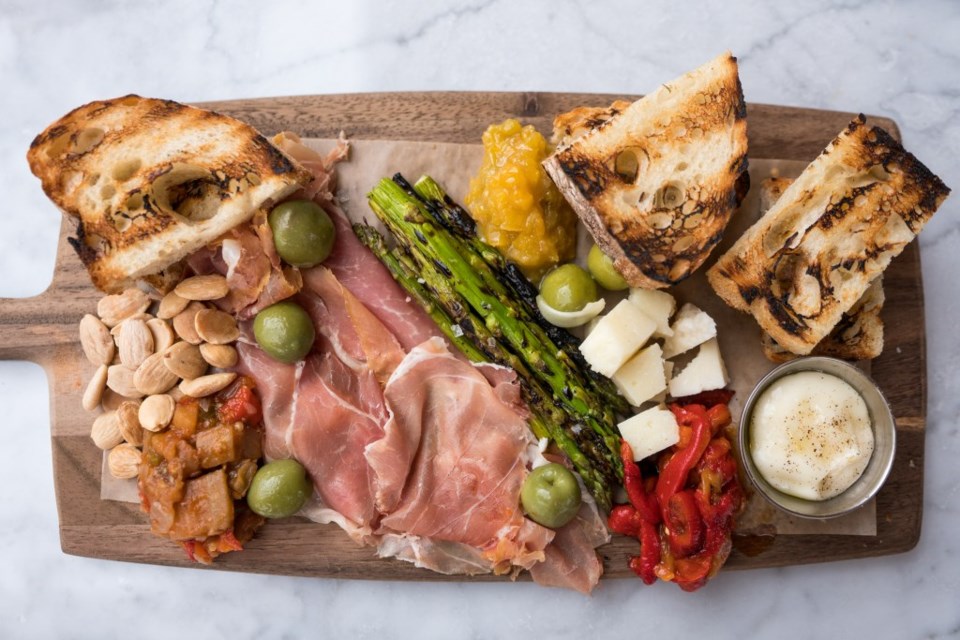 True Food Kitchen
This is probably your healthiest option on the street and one of the more casual choices. While the Heirloom Tomato & Watermelon was delicious, it wasn't a full meal. But the Ancient Grain Bowl on the other hand was. Miso-glazed sweet potatoes, turmeric, charred onion, snow peas, grilled portobello, avocado, hemp seed, grains and house-made pesto: This bowl is one sexy, healthy extravaganza that's not only filling and energizing but totally delicious.
True Food Kitchen | 7601 Windrose Ave., Plano | 214.291.9591 | truefoodkitchen.com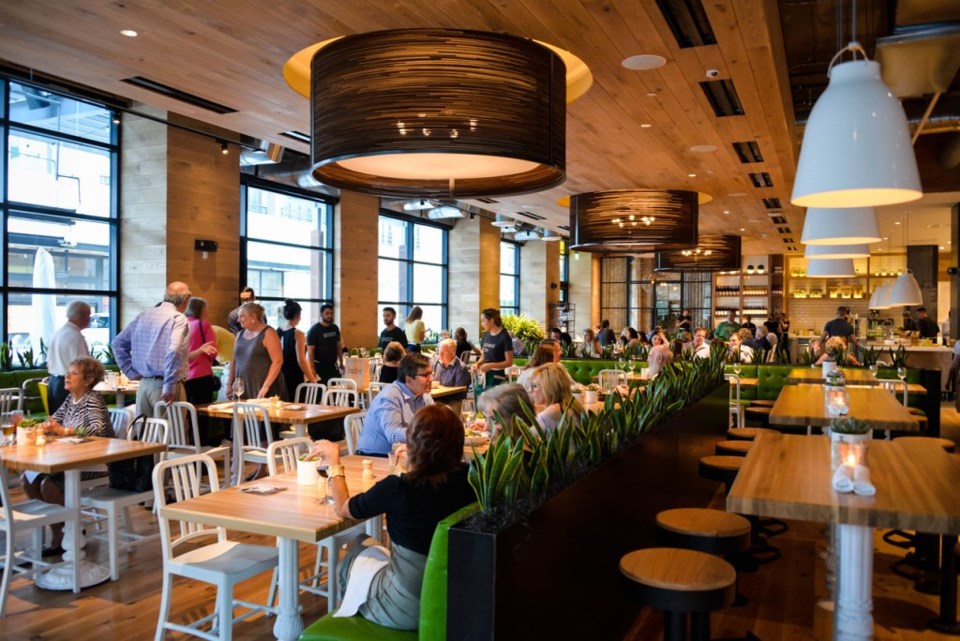 Sprinkles
If you've been healthy this far, do yourself a favor and cheat a little at Sprinkles. While their ice cream is amazing, their cupcakes are a little unreal. The signature red velvet cupcake is a classic. But if they have the Cuban Coffee cupcake, try it. A milk chocolate cupcake is topped with coffee frosting that is swirled with espresso. This is a caffeine-delivery system I didn't know I needed in my life.
Sprinkles | 7500 Windrose Ave., Plano | 469.969.0171 | sprinkles.com/locations/texas/plano/cupcakes-ice-cream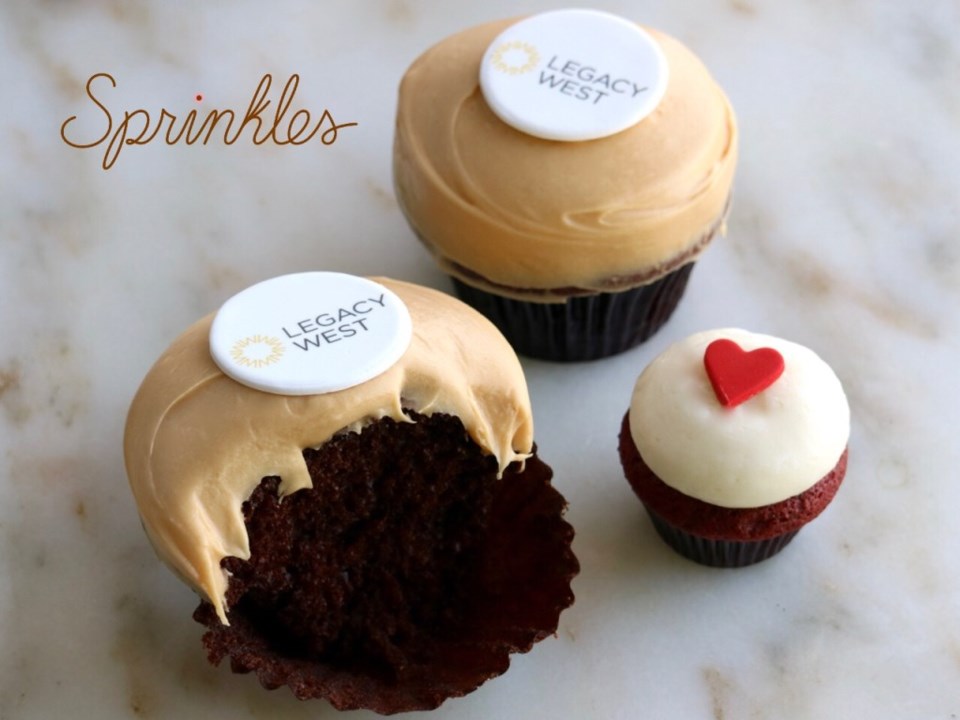 Shake Shack
This viral burger joint serves ShackBurgers, crinkle-cut fries and Emporium Pies. Shake Shack, which enjoyed the same opening fervor that In-N-Out did a few years ago, has one problem: Texas is burger country. We take our burgers seriously, whether they're our local standbys like Country Burger or JC's, or fancy burgers from Grub or Hopdoddy's, or—of course—Whataburger. So while I enjoyed my classic ShackBurger, a reliable, stand-up burger, it's not my new go-to.
Shake Shack | 7401 Windrose Ave., Plano | 972.665.7175 | shakeshack.com/location/plano-tx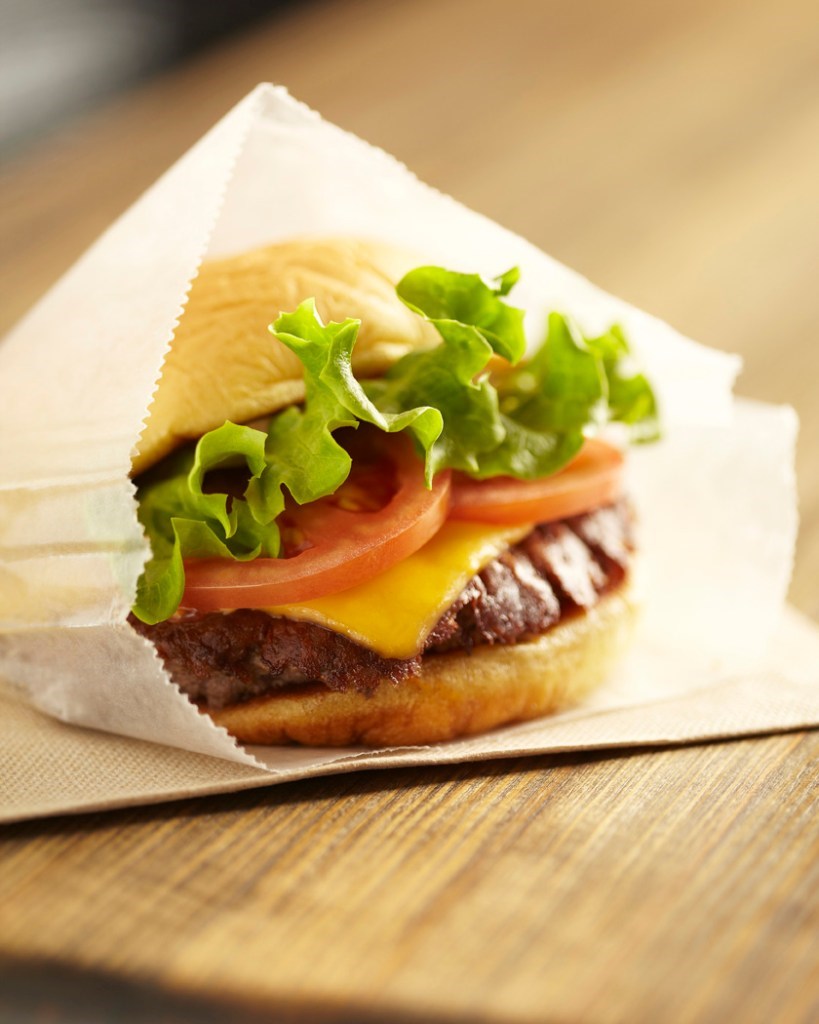 Mesero
Upscale enough for a nice dinner date but not too fancy for lunch: Mesero treads a fine line with ease. Elevated Tex-Mex with a focus on fresh ingredients, good service and modern decor, Mesero is a welcome addition to the street. The patio is shaded, enclosed on all but one side, directly opposite the fountain. Shrimp Ceviche, gulf shrimp marinated with citrus, jalapeño pepper, heirloom grape tomato, green onion, avocado and cilantro is extremely refreshing. Then, add a combination plate like tomatillo chicken enchilada, brisket taco, mesero slaw and arroz verde and you're set for a lovely afternoon.
Mesero | 7501 Windrose Ave. Ste. D180, Plano | 972.788.8158 | mesero.net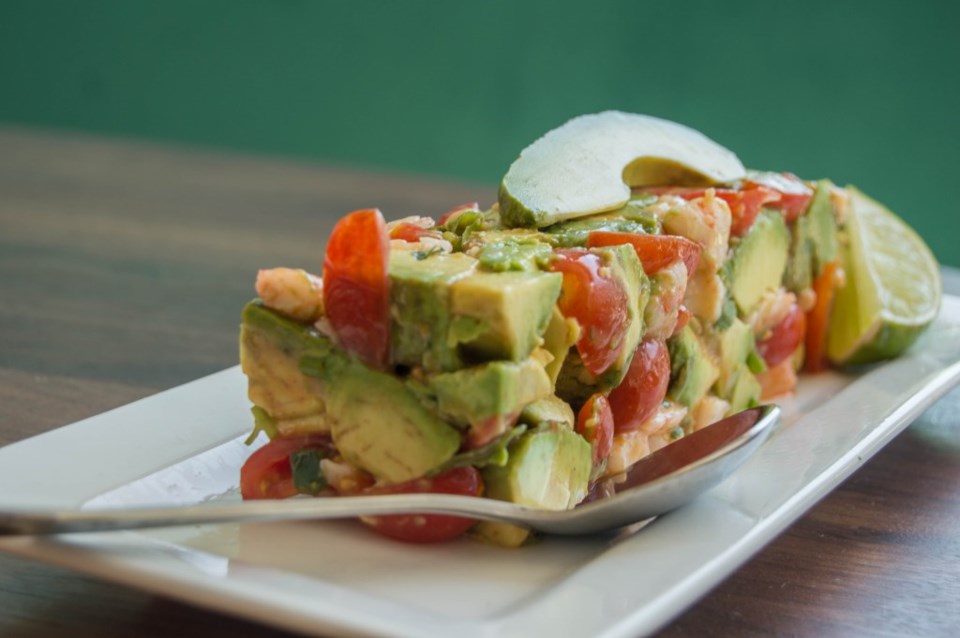 Tommy Bahama
Tommy Bahama has a relaxed atmosphere with a splash of shopping and a dynamic cocktail bar. If you're pausing for a mid-shopping lunch, Tommy Bahama has you covered with the Lump Blue Crab and Avocado Salad. Resting on sliced tomatoes, shredded romaine, thin slivers of red onion and feta magically hold together in a round tower with the help of cubed avocado and lime caper vinaigrette. Lump Blue Crab is stacked on top.
Tommy Bahama | 7601 Windrose Ave., Plano | 214.501.3600 | tommybahama.com
Del Frisco's Double Eagle Steak House and Grill
This one is for special occasions. A chef-driven experience with an extensive award-winning wine list, this steak house serves only the best. This is a good one for a lunch and a drink with a client you'd like to impress. There's also a good chance you'll spot a Dallas Cowboy. Just sayin'. They offer a business lunch where you can get a soup or other starter and either Filet Medallions, Pan-Seared Salmon with crab mash or Sauteed Chicken Picatta.
Del Frisco's Double Eagle Steak House and Grill | 5905 Legacy Dr., Plano | 972) 312-9115 | delfriscos.com/steakhouse/plano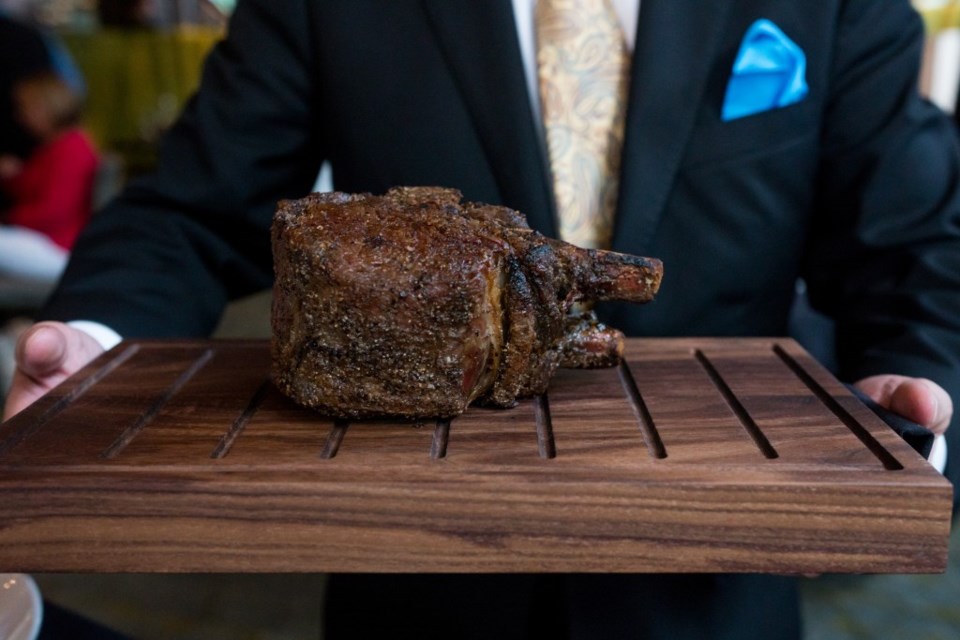 Whiskey Moon
For a finale, eat and drink at the Renaissance Hotel. Where East meets West, the hotel is stunning. There's bubble tea. There is the hotel's restaurant, OMA, there is the Ammenity Deck by the rooftop pool and then, of course, there is Whiskey Moon, perfect for after-work drinks. The huge collection of whiskey they have is only matched by their utterly unique cuisine. Whiskey Moon serves fusion buns that look like little moons themselves. My favorite is the Soy Glazed Oxtail bun with pea shoots and chili-lime relish. While it's a little off the beaten path, there is nothing else quite like it. The Avocado Tempura with lemongrass-red curry is similarly delicious. Pair with a Bird's Nest.
Renaissance | 6007 Legacy Dr., Plano | 469-925-1800 | marriott.com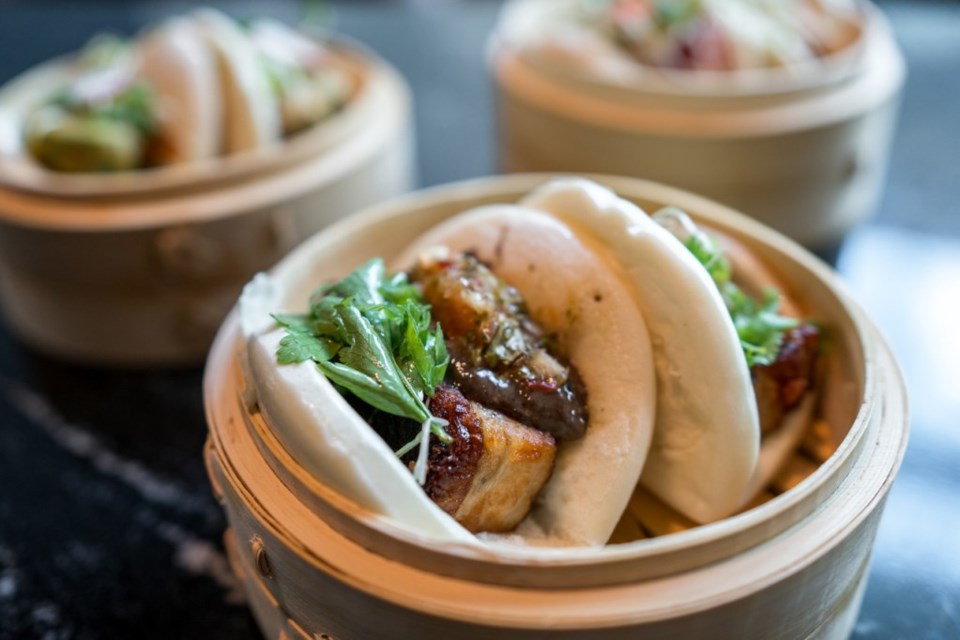 If you're planning future lunches, Legacy Food Hall opens in October. Check it out.