The District at Willow Bend, the new entertainment and food destination at The Shops of Willow Bend, is nearly open.
The District is part of Starwood Retail's $125 million gamble to revive and revolutionize the outdated mall business model. The success of The District will be critical to the success of the entire plan. To succeed, The District needs to serve as more than a place to grab a bite to eat when you've had your fill of shopping for bath bombs with your tween; The District needs to attract folks of all walks of life to eat, drink and hang out—with or without the kids.
Read more: Reinventing Willow Bend, CEO of Starwood Retail reveals $125 million plan
So, will it work? It's really too soon to tell but if last nights event—Grand Opening Chefs' Tasting—is anything to go by, it just might. The event had all the bells and whistles—a red carpet, a lady wearing a champagne dress, aerial dancers, fireworks, the swaggiest swag bags, great live music, dancers in flashy sequined dresses and fireworks—but that's just fluff. What really matters for the longevity of the project is the food. If I like the food, I'll come back. If I don't, I don't care how many perfect Instagram opportunities you throw at me, I will not return.
Fortunately, when it comes to food, the future looks bright for The District at Willow Bend.
Whistle Britches
In June 2017, we listed Whistle Britches (the original location on Frankford Rd. in Dallas) among the Best Fried Chicken in Town. Today, more than a year later, I'm sure we'd have a few adjustments to that list (specifically the addition of Roots Chicken Shak at Legacy Hall, Plano and FarmByrd Rotisserie and Fry), however, Whistle Britches still belongs on that list.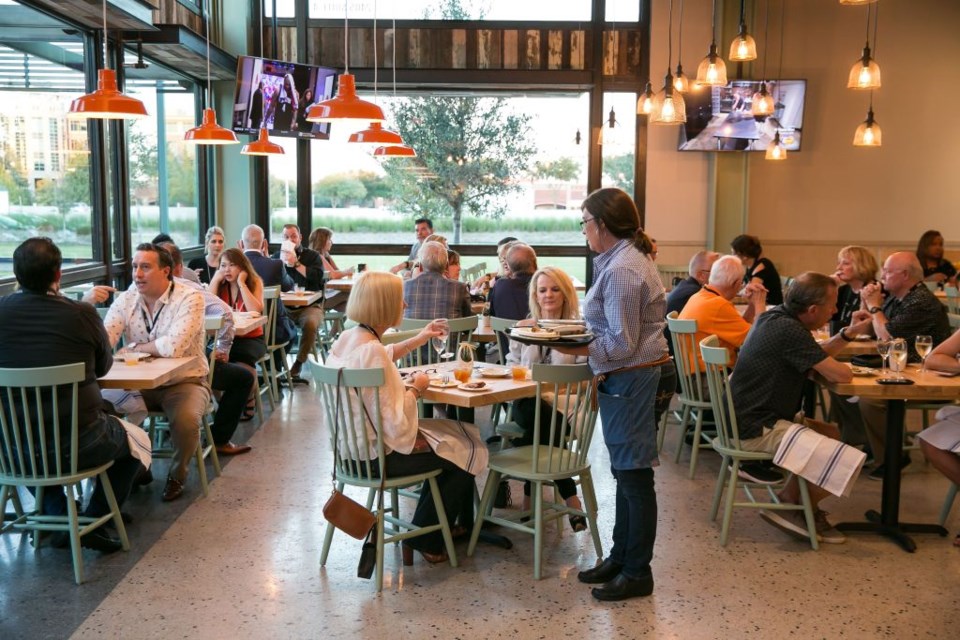 For his Chefs' tasting Omar Flores chose to dish up Gochujang Chicken Wings, crispy Korean style chicken wings with spicy quick pickles and scallions. They did not disappoint. In fact, they were so good we asked for more. On the side we were also served a cheese and ham biscuit which sounds underwhelming but wasn't. The Whistle Britches biscuits are the real deal: crumbly, moist and painfully addicting.
Would I return to Whistle Britches at The District at Willow Bend? Yes, I would. I will in fact.
Read more: The Best Fried Chicken in Town
Knife
Chef John Tesar is opening not one, but three concepts at The District at Willow Bend: Knife Burger, Knife Restaurant and Knife Butcher. Having already opening a Knife Burger at Legacy Hall, Legacy West, John Tesar is investing in Plano in a big way.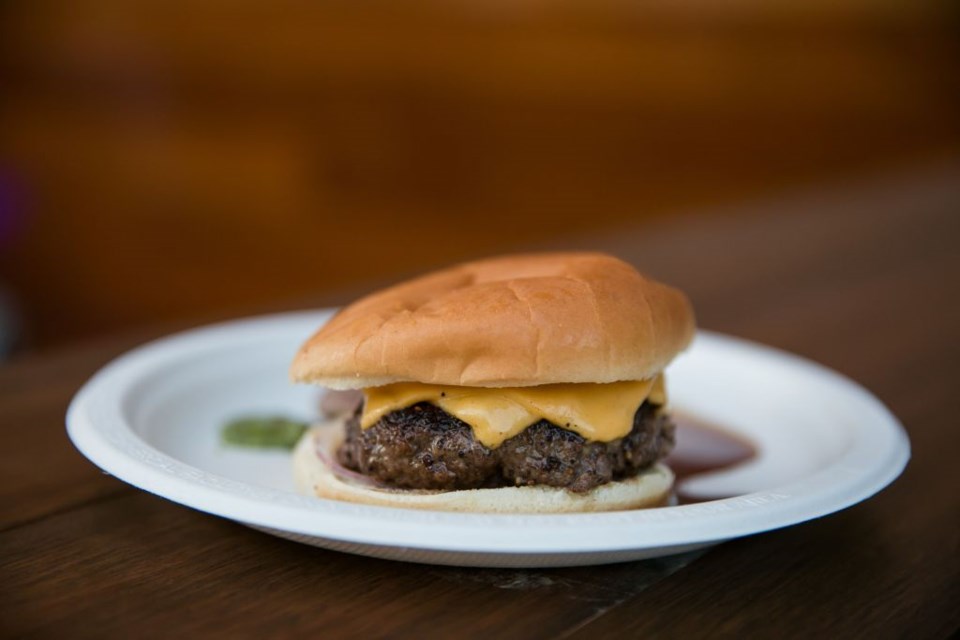 It's no secret that at Plano Profile we're big Tesar fans, and not just because when we interviewed him in 2017 he treated us to a 44 Farms 32-oz Bone-In Ribeye, a steak that lives up to it's fancy name. It's because despite his success and the continued growth of his brand, for Chef John Tesar it's still all about the food, specifically, the finest quality meat money can buy.

Last night, we ate the Knife Burger. Most likely, you don't need me to tell you how good it is. With no bells or whistles, not even lettuce and tomato, the Knife Burger shines in its own right. Cooked medium-rare, and oozing fat, the Knife Burger actually tastes like meat, in the best possible way. Don't add ketchup, mayo or mustard, it doesn't need it.
Would I return to Knife at The District at Willow Bend? Absolutely. And, Tesar, if you're reading this, I'll be expecting my invite soon.
Mexican Bar Co.
Mexican Bar Co. is bright, bold and fun. The atmosphere is perfect for margaritas. Last night, we ate the Al Pastor tacos: in my opinion, the holy grail of tacos. Now, if you're looking for a traditional Al Pastor taco, this is not it, for that you want to try Jamal's on K Avenue. However, Chef Patricio Sandoval's iteration of this classic is very good. The meat is moist, fatty and flavorful, and the salsa offers just the right amount of spice.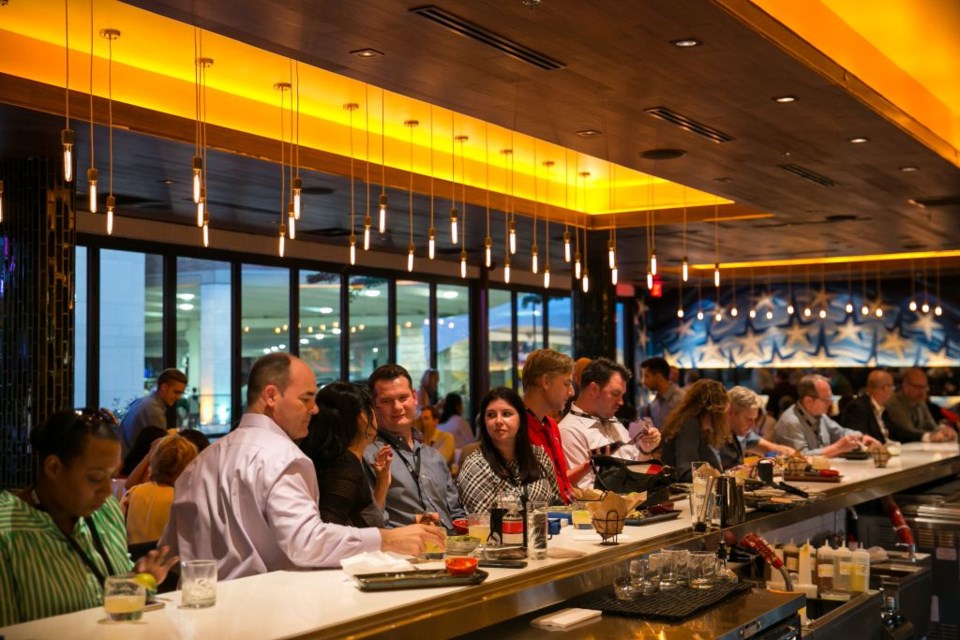 Would I return to Mexican Bar Co. at The District at Willow Bend? I sure will, and next time, I'll have more than one margarita.
Foodie destination or flop?
As of right now, The District at Willow Bend looks good and it tastes good. I love the garden and water features that divide the two sides of the area, it's so cute and funky you can easily forget where you are. As a foodie destination, The District has real potential. Once fully open, it may even rival Legacy Food Hall at Legacy West.
But take note: The District at Willow Bend is not yet open. Mexican Bar Co., Knife and Whistle Britches are all expected to open mid-October, as is Terra Mediterranean. Also opening soon is Ascension Coffee (who will also be serving wine you can wander the mall with) and scheduled to open later this year is Acai & Alchemy, an elevated smoothie bar concept with acai bowls, organically sourced fresh fruit, smoothies and crafted teas.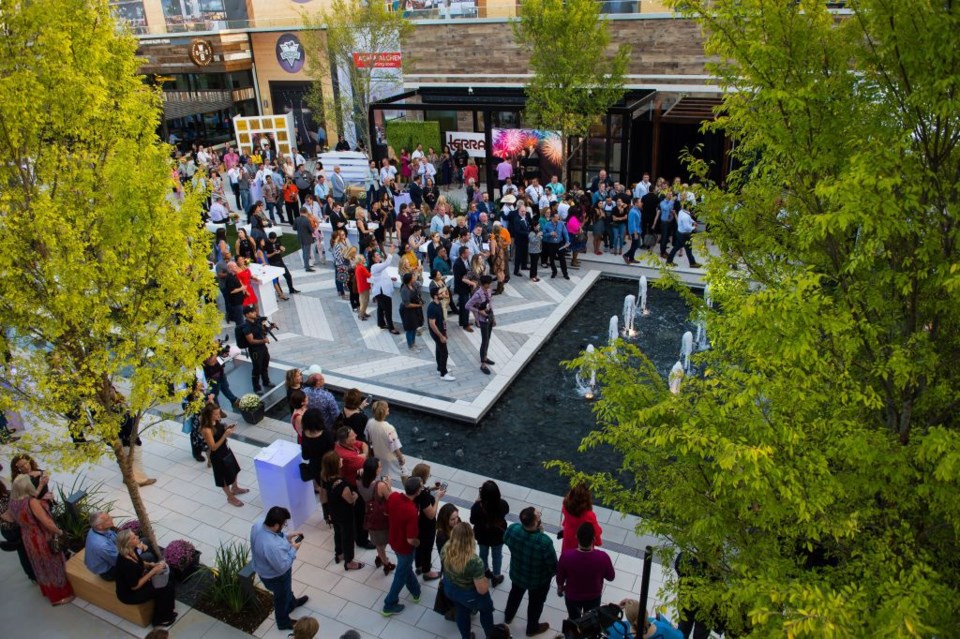 Events!
Plano Food and Wine Festival – Oct. 6 from 12-4 p.m.

The District isn't open yet but you can get a sneak peek of the area this Saturday at the Plano Food and Wine Festival.
The District Concert Series – Every weekend in October from 7-9 p.m.
Free admission
Big Little Town, a Little Big Town tribute band – Oct. 5
Beatlemania64, a Beatles tribute band – Oct. 6
Swan Song, a Led Zeppelin tribute band – Oct. 12
Just Like Pink, a Pink tribute band – Oct. 13
Escape, a Journey tribute band – Oct. 19
Forever Mac, a Fleetwood Mac tribute band – Oct. 20
Desperado, an Eagles tribute band – Oct. 26
Texas Flood, a premier blues band – Oct. 27