Bravo for the Medical Center of Plano! The Plano hospital has just completed a dedication of a Brain and Spine Hospital and will be celebrating with a ribbon-cutting this Monday, February 8.
"With the unveiling of this new gateway to care, the Brain and Spine Hospital now fully embodies in brick and mortar what it has already been for some time now—a national leader in clinical neurosciences," says Charles Gressle, CEO of The Medical Center of Plano.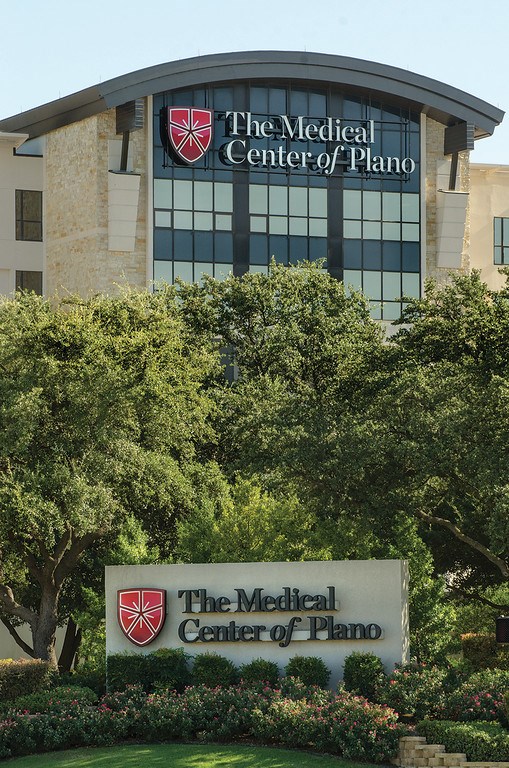 With $66 million in capital improvements at Medical Center of Plano (MCOP), the Brain and Spine Hospital can now accommodate up to 34 patients suffering from complex neurological injuries and disorders that require special treatment and 24-hour monitoring. An additional 34 spacious rooms for non-critical patients combine a soothing environment with the latest technology.
MCOP recently announced plans to expand its inpatient rehabilitation unit by 20 beds, as part of its commitment to caring for patients with traumatic injuries to the brain and spine.
MCOP's Brain and Spine Hospital is the first in Collin, Dallas, and Denton counties to be named a "Comprehensive (Level I) Stroke Facility" by the Texas Dept. of State Health Services. This distinction marks it as the most advanced stroke treatment center in the region.
It is also the first and only hospital in Collin County (and just the third hospital in all of North Texas) to be certified by The Joint Commission as a Primary Stroke Center, a designation that brings with it TJC's coveted Gold Seal of Approval™ for stroke care.
The Brain and Spine Hospital has emerged as a leading center for referrals from a broad swath of the southern Great Plains, from the LBJ corridor in Dallas north to the Red River Valley of southern Oklahoma and east to Arkansas.
In addition to those listed above, its growing reputation can be attributed to a number of other factors.
MCOP's imminent designation as a Level I Trauma Center—one of only a handful in North Texas—which signifies that it is fully equipped to provide the highest and most comprehensive level of care in the region for traumatic injuries, including those of the brain and spinal cord.
MCOP's Brain and Spine Hospital is the flagship stroke center in Collin County for the Texas Stroke Institute, a regional network of 11 hospitals in the Dallas-Fort Worth area.
The Brain and Spine Hospital was the first in Collin County to perform a minimally invasive, endovascular coiling procedure for patients with bleeding in the brain.
The Brain and Spine Hospital was the first in Collin County to use BrainSUITE®, a sophisticated operating room that makes brain-tumor surgeries safer, less invasive, and more effective.
Stroke patients who come to MCOP have a greater chance of being treated with intravenous tPA (tissue-plasminogen activator), a potent blood thinner that quickly dissolves clots to minimize brain damage.
Visit TheMedicalCenterofPlano.com for more information.