Chris J. Osentowski, current vice president of business development at Medical City Plano/Medical City Frisco has been promoted to chief development officer.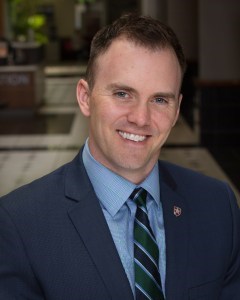 Chris Osentowski joined the hospital's leadership team in April 2015 as business development director and was promoted in 2016 to vice president of business development. In his previous role at the hospital, he was responsible for leading physician recruitment efforts, along with planning, organizing, coordinating and directing all hospital functions related to growth and business development initiatives. In this new role, Osentowski will direct strategic development and physician recruitment for both hospitals and contribute to further advancing the expansion goals of Medical City Frisco.
"Chris is a valuable member of our team and has made positive contributions to our success in providing advanced healthcare in the North Texas region," said Charles Gressle, chief executive officer of Medical City Plano/Medical City Frisco. "We look forward to seeing how Medical City Plano and Medical City Frisco will continue to grow under Chris' leadership in business development."
Prior to joining MCP, Chris Osentowski worked in the pharmaceutical industry with GlaxoSmithKline and Capellon Pharmaceuticals.
Chris Osentowski holds a bachelor's degree in Business Administration from Texas Christian University, where he pitched for the school's NCAA Division I baseball team and served as its co-captain. He was also president of the Phi Delta Theta fraternity and a co-founder of TCU's Financial Management Association.
After playing in the Baltimore Orioles' minor league system, Chris Osentowski enrolled in the Fuqua School of Business at Duke University, where he received an M.B.A. with a certification in Health Sector Management.
Chris Osentowski is also a current member of Leadership Plano, a scheme ran by the Plano Chamber of Commerce.