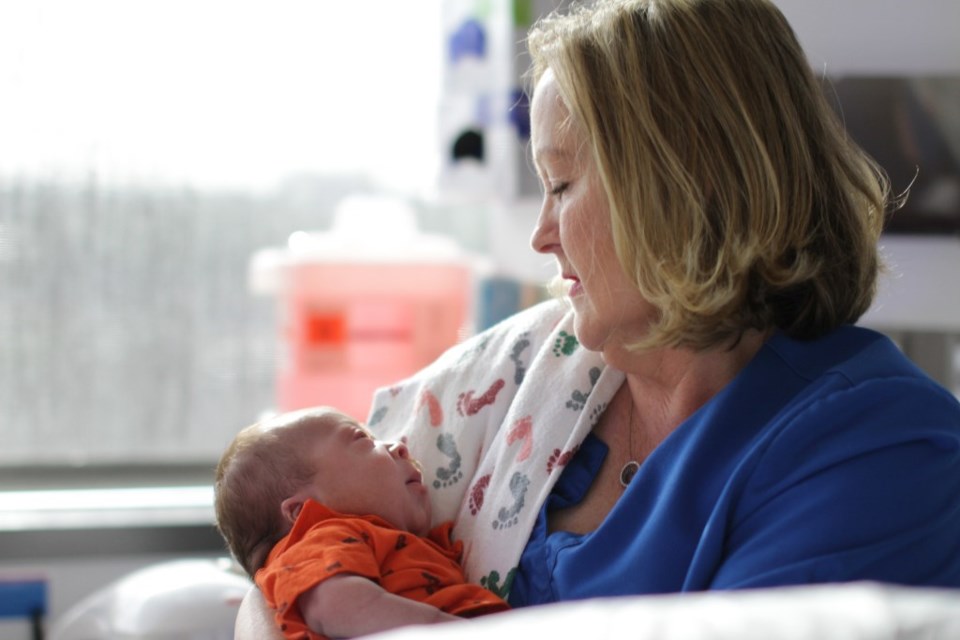 Texas Health Plano's Neonatal Intensive Care Unit is the first in Collin County and in Texas Health Resources to earn the state's highest designation — Level IV — meaning the hospital is capable of providing the highest level of care available to our smallest patients.
A Level IV NICU cares for infants born at all stages of pregnancy, including the most complex cases and critically ill babies. The unit cares for babies as small as about 14.1 oz. (400 grams) and 22 weeks' gestation.
Read more: What happens when hospitals go gourmet
"Texas Health Plano recently received Level II Trauma designation by the state so we are used to providing highly complex emergency services to adults and children. The decision to seek level IV designation in the NICU is an extension of the work that we have been doing on this campus to be able to provide highly complex services to our patients that are most in need." said hospital President Josh Floren.
The Level IV recognition gives parents of premature and low birth-weight babies reassurance they can get advanced care without having to travel to Dallas or elsewhere.
"We've been providing this kind of care for years," Floren said. "Now it's just being recognized. We hope young families in the area will know their children will be in good hands."
Dr. Antonio Santiago, medical director of the Texas Health Plano NICU and neonatologist, agreed.
"Receiving a Level IV NICU designation from the state means that hospital administration, the medical staff, nursing and ancillary staff have made a commitment through the years to provide the highest quality medical and surgical care to all newborn infants, especially those in need of specialized care," he said.
Read more: Suicide is the second leading cause of death for young people in Texas. We're asking why?
The only other Level IV units currently in the DFW area are at Children's Medical Center of Dallas and Cook Children's Medical Center in Fort Worth, according to the state website.
Dawn Nichols, director of nursing/women and children at Texas Health Plano, said earning the designation was an effort that required support from the whole hospital.
"This journey to Level IV designation has been a team effort," she said. "A tremendous amount of work goes into this designation."
The designation of levels by the state began with a law passed by the 2017-18 Texas Legislature. Before that, hospitals could self-select their care levels based on guidelines from the American Academy of Pediatrics and the American College of Obstetricians and Gynecologists.
The Plano NICU was a Level III under the old system.
"We were at the upper end of Level III," Floren said, adding that all Level III NICUs won't necessarily be designated Level IV. "Now that level of care is being recognized."
Texas Health Plano opened an 18-bed Level II special care nursery in 2000. In 2005, the hospital opened the current 45-bed unit as a Level III.
Today, the unit features advanced care such as total body cooling, which lowers the chance of brain damage for term newborns when pregnancy complications arise without warning and delivery of the baby is necessary. Caregivers in the unit include experienced multidisciplinary surgeons on the medical staff who perform gastrointestinal and laser eye surgeries on the tiny babies, as well as many other highly complex procedures. Physicians on the medical staff also include a pediatric cardiologist and a pediatric pulmonologist.