Friday morning, Texas Health Presbyterian Hospital Plano plans to host and recognize area first responders in a 9/11 memorial event. The Collin County first responders being recognized include EMS and fire departments from Plano, Carrollton, Prosper, and Frisco.
The event begins at 8 a.m., but they recommend you be in your seats by 7:45 a.m. at Texas Health Plano, 6200 W. Parker Road. It will be in a large parking lot outside the ER entrance on the east side of the campus.
Parking is available in the ER area near the childcare center.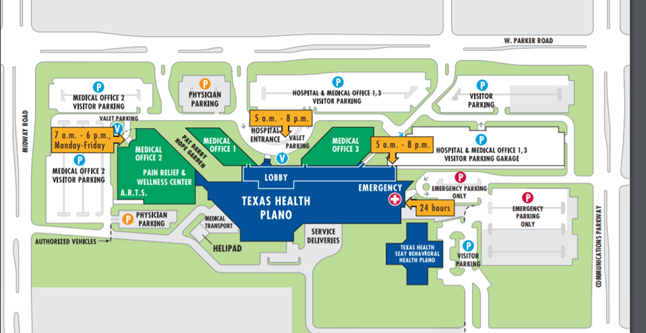 In September, the hospital normally hosts an EMS picnic, but COVID-19 canceled those plans. So the hospital decided to host a 9/11 memorial event to recognize and thank area first responders.
The event highlights include:
Welcome by Texas Health Plano President Josh Floren
Prayer by Chaplain Kent Taylor. Kent will then perform the Blessing of the Hands for those who wish to participate. This is an expression of gratitude for the work caregivers and first responders do – with their hands – each day to help care for people in the communities we serve
Reflection by Texas Health Plano EMS Program Manager Billy Whitson, a veteran firefighter, paramedic and hazmat tech with the Richardson Fire Department
CareFlight helicopter flyover at conclusion of event