Holiday Warehouse in Plano is a veritable treasure trove of beautiful things for the home. Year-round offering fine décor for all tastes and budgets, their Halloween selection has been described as "out of this realm" and their holiday collection is so extensive with decorations of all shapes, sizes and styles, Holiday Warehouse makes you feel like you're shopping in Santa's Grotto.
Now if that wasn't reason enough to head over to Holiday Warehouse this weekend, here are are three GREAT reasons to get on over there now!
1. 20% off Halloween
Now through October 30, Holiday Warehouse is offering a whopping 20% off Halloween items – so it's the perfect time to add something special to your Halloween collection. [Note: This offer excludes Katherine's Collection, Mark Roberts & Glass Pumpkins.]
2. Ne'Qwa Live Exhibition

This Saturday, October 31, there will be a live exhibition showcasing the creation of Ne'Qwa ornaments from 3–6pm.
Ne'Qwa is the art of hand painting on the INSIDE of mouth-blown glass.
Not only is it fascinating to watch this art in action, but these remarkable pieces also make unique and beautiful gifts which your friends and family will treasure.
3. 50% off Halloween & Spooky Treats!
Also on Saturday, October 31, Holiday Warehouse will be offering 50% off Halloween items and in celebration of Halloween will also be dishing up some spooky treats!
Holiday Warehouse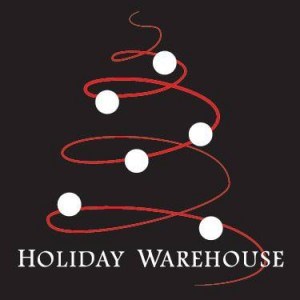 Holiday Warehouse is a family-owned store that features high-end holiday, home, and event décor. Their 30,000-square-foot showroom is filled with thousands of unique items that cannot be found anywhere else in the Dallas area.
Holiday Warehouse is the largest retailer of Mark Roberts in Texas, and also carries well-known brands such as Christopher Radko, Katherine's Collection, Jim Marvin, D Stevens ribbon, Jim Shore and Luminara.
With new items added daily, Holiday Warehouse offers a vast inventory that is always changing and molding with the season.
Opening Hours:
Monday – Saturday, 10am–6pm
Closed Sundays
Location: 2819 West 15th St., Plano
Web: HOLIDAYWAREHOUSE.COM
Tel: 844.8.FLORAL
Email: [email protected]