Premier Dallas jeweler William Noble is opening a new temporary storefront location at 54 Highland Park Village while its new showroom is being remodeled. The storefront is located next to Ralph Lauren and will showcase William Noble's collections of rare jewels, estate jewelry, essential pieces and statement jewelry. William Noble will also continue to offer their repair and custom design services.
The temporary move is a milestone for William Noble, which started out more than three decades ago as a storefront in Highland Park Village. As one of the longest standing merchants of the historic shopping center, William Noble will celebrate its 35th anniversary in 2018.
"Being at street level and easily accessible to Highland Park Village shoppers from all over the country, if not the world, is a great sales opportunity for us. It will allow us to connect more with current clients and increase awareness of the William Noble brand with new shoppers in the village," said Bill Noble, founder of William Noble.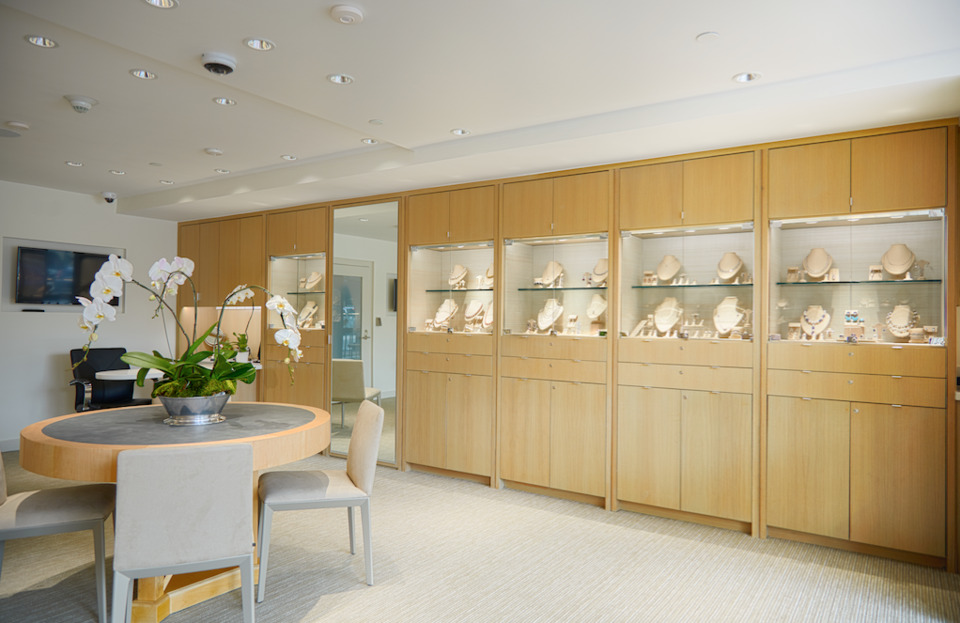 To echo the look and feel of the previous showroom, William Noble is working with the same interior designer, David Cadwallader, to design the temporary storefront as well as the new showroom, which is being remodeled in the Highland Park Village tower called Building G and slated to open in 2018.
William Noble is also officially dropping "Rare Jewels" from its name. The subtle but important change is based on the desire to be more accessible to more people, target new and younger audiences and to better reflect the company and the jewelry they sell.
"People have been saying "William Noble" for decades. I think it's more reflective of who we are as a jeweler," said Noble. "We will always have high quality diamonds, rare jewels and important estate jewelry, but we also carry everyday essentials and statement pieces and I think it's important that our brand reflects that," he added.
Situated in historic Highland Park Village in Dallas, TX, William Noble is one of the largest estate jewelry dealers in the United States and specializes in one-of-a-kind pieces including antique, vintage and era pieces as well as iconic designs by Cartier, Van Cleef & Arpels and David Webb.