Fossil's VP Creative Director of Portfolio, Marty Christansen, is bringing style and sustainability to the outdoors with the One Eleven collection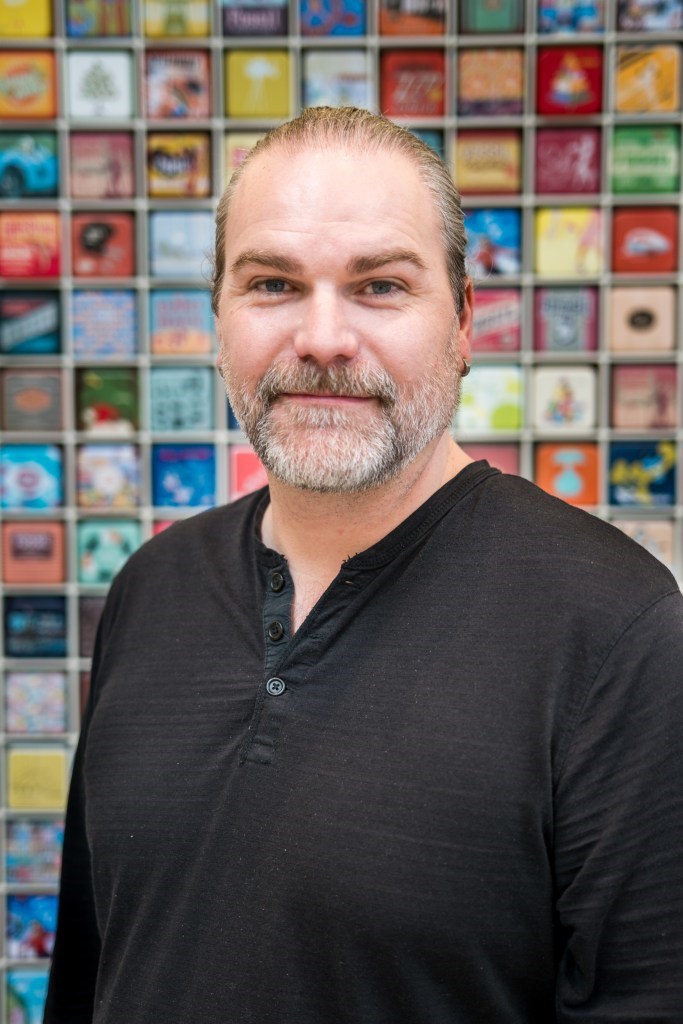 Marty is an effortlessly cool dude. I meet him at the Fossil Headquarters in Richardson. With his trendy man bun, simple but stylish earrings and layered bracelets—including a watch of his own design—a plain black henley shirt and tennis shoes, Marty exudes laid-back authenticity.

Growing up, Marty's mom worked at Neiman Marcus before she became an art teacher. His dad was a doctor. "I basically got the best of both of them; creativity from my mom and my dad's work ethic, so it just felt natural to go into graphic design. You really need to have both sides of the brain to do this job," Marty says.
That diligence and creative talent earned him a degree in design and visual communication from the University of North Texas and a successful career at Fossil. He's been with the company 20 years which is unusual for a creative position like his. "Every few years, as the company grew, it felt like a brand new place to me. There was always a new project. I never got the itch to leave, so here I am," he explains.
Over the last year, Marty's venture has been building a new watch collection from the ground up. "It's been great having the opportunity to put myself into the One Eleven brand. I believe when you're working on something that involved your personal passions, you get the best results. I want [the collection] to be transparent, I want to share how things are made, and when we make a choice I want to see if we can make a better choice."
Fossil's portfolio includes big name brands like Skagen, Kate Spade, Marc Jacobs, Tory Burch and Michael Kors. But Marty wanted to do something completely different. "In creating [One Eleven], we wanted to focus on trends that speak to the younger generation. We're creating watches that can be sustainable and form a sense of community, because there's a real health and wellness movement happening. Also, more people are going to these beautiful scenic places and sharing that experience on social media. But these younger people don't want to compromise on style in order to go outdoors."
While One Eleven is just getting off the ground and working on their second generation collection, the beginning could be traced back 10 years when Marty met his wife.
"I never used to recycle or care about that stuff until I met her. Something she finds frustrating is the term 'going green'. She says a lot of brands are greenwashing and hopping on this trend to get people to buy their goods. That really influenced me. Yes, it's important to make the company money and be successful, but given the opportunity to do something from the beginning, I wanted to combine it with my values which absolutely were influenced by my wife. And seeing how my daughter enjoys nature and thinking about the kind of world I want to see her grow up in…I don't want to get too sappy," he laughs.
To create a sustainable watch, Marty started with the power source. "We went with the solar movement, because if you have a solar [powered watch] you never have to change the battery. Batteries are toxic, so if you think of all the batteries that stack up over time, that's quite an impact you can have if you just change that."
Leather used for the straps is only bought from pre-approved tanneries that follow responsible practices like paying all employees a fair wage and complying with certain environmental standards. Other straps in the works are made completely from reclaimed water bottles and old tires.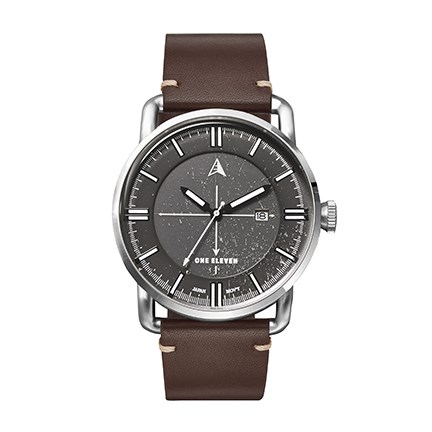 Sustainability is the main goal all the way down to the the packaging—made from 100 percent post-recycled waste with ink that is water soluble and toxin free.
"My motto is, 'Make cool stuff'. That's why I design. But now, I want to make cool stuff and do some good at the same time," Marty says. "There's a place in this world where you're not only in it for the money, and you're not only in it for the planet. You can be successful and do good."