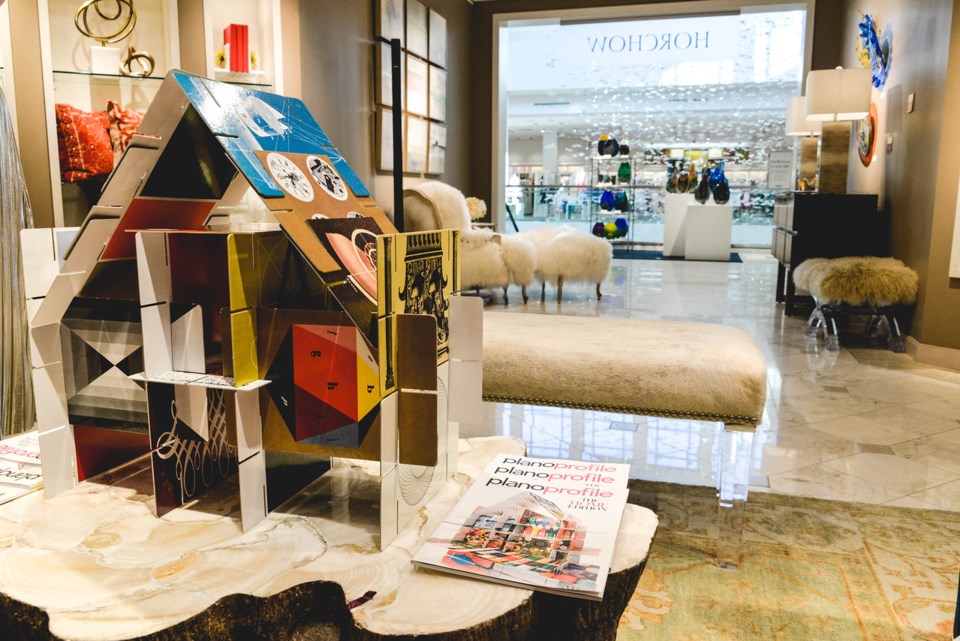 As has become our monthly tradition, the arrival of our most recent issue of Plano Profile—The Home Edition—was celebrated with a cover party, this month in the Horchow home furnishings department at Neiman Marcus Willow Bend at The Shops at Willow Bend.
Guests were greeted with a glass of cool crisp white wine and throughout the evening enjoyed a variety of hors d'oeuvres, including a delicious chicken salad served on a parmesan crisp and crab croquettes. Later into the evening, and as DJ Jose of Futura Events Dallas upped the tempo, guests were enticed to indulge in a little Witherspoon Whiskey, distilled in Lewisville or a Franconia beer brewed in McKinney.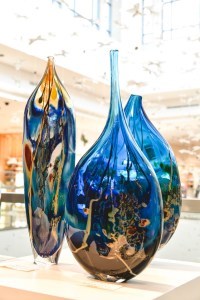 The special occasion marked the opening of Glass Art, an art exhibit showcasing the work of local blown glass artist Jim Bowman. Jim Bowman has had a close relationship with Neiman Marcus Willow Bend since they opened in 2001. One of Jim's most striking pieces, "A Study in Clear Textures", a composite of different glass textures and techniques, is displayed at the Mariposa Restaurant, while another piece "Garden of Glass" a wall of multi-colored blown glass pieces adds a striking burst of color to the store's fine jewelry department. In a variety of colors and sizes, Jim Bowman's spectacular blown glass pieces served as the perfect decor to the soiree.
Glass Art by Jim Bowman will be on display throughout Neiman Marcus Willow Bend through April 24.
The evening's hosts were Rusty Smith, Vice President/General Manager at Neiman Marcus Willow Bend alongside Philip Silvestri, Publisher of Plano Profile magazine.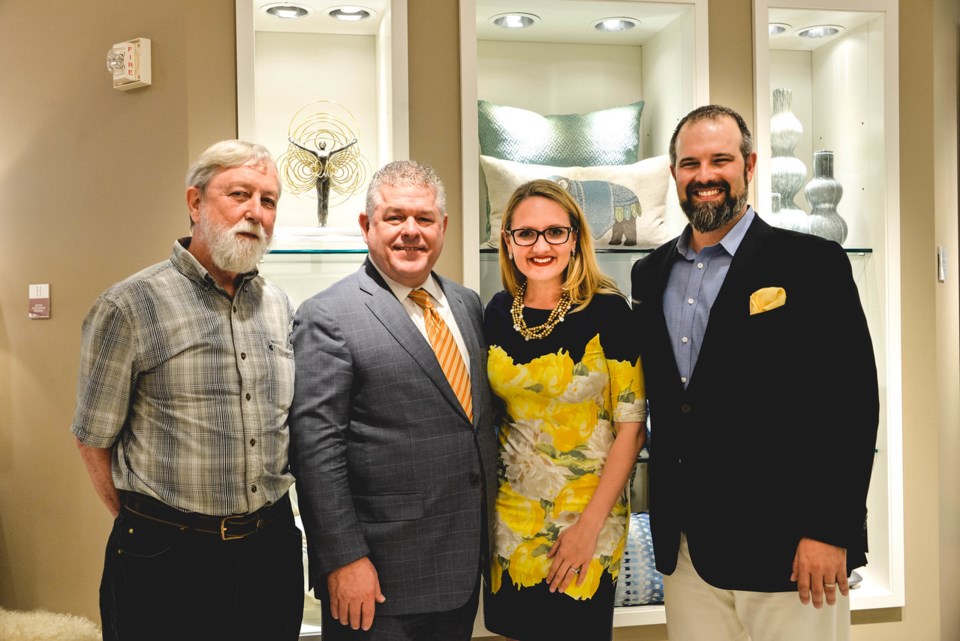 If you haven't yet seen our April edition of Plano Profile, click here to take a peak at the digital edition and click here to view distribution points.
Photography by Stephanie Tann.