In 2021, it was reported that a Portillo's would open "in a town near Frisco," and that town ended up being The Colony. On Jan. 18, the first Portillo's in Texas held its grand opening.
"Everyone from The Colony and Grandscape has been great to work with," Michael Portillo, son of founder Dick Portillo, said before the opening. According to Portillo, Texas is the biggest state for shipping food orders, which is why it was selected for a new location. "We thought Texas could be big," said Portillo. "We thought Texas could be bigger than our home state, Illinois."
Before today's grand opening, there was a soft opening. People lined up for over an hour to order, and lines of cars for the drive-through snaked around the parking lot. "If there was any doubt that Texans would be receptive to Portillo's, all you had to do was see the lines and the traffic," said The Colony's mayor, Richard Boyer. "I think y'all will be wildly successful."
According to a spokesperson for Portillo's, there are plans to expand to more locations in DFW. However, the spokesperson would not disclose what city would be next.
The Grandscape location spans 7,900 square feet, with seats for 180 guests. It has a
two large air-conditioned patios for 80 guests.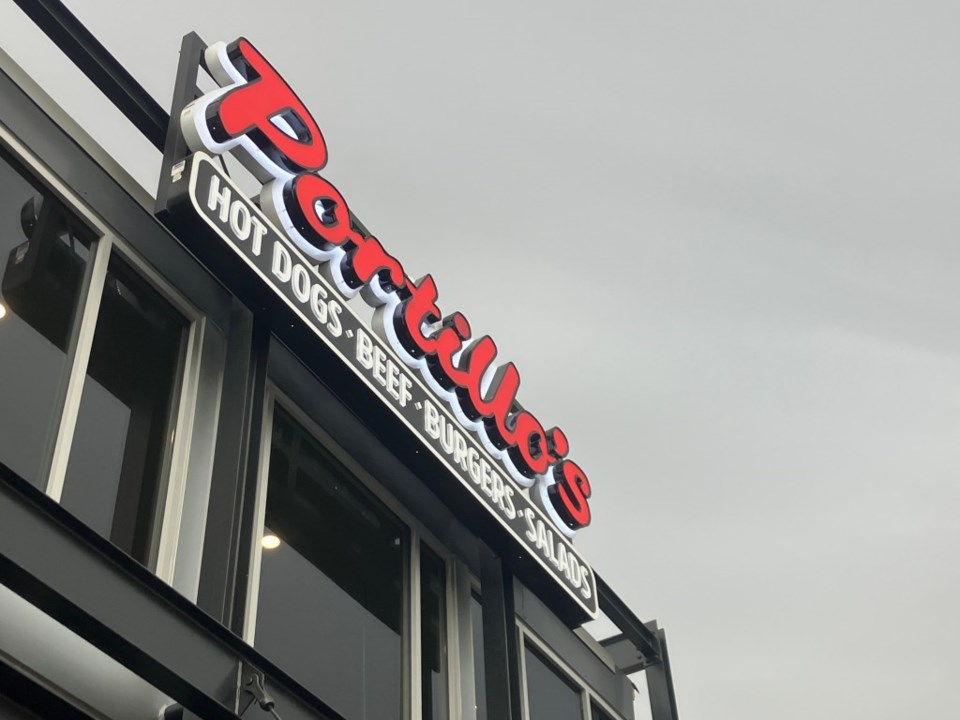 "We are very excited to welcome this iconic brand to Grandscape," Jeff Lind, president of Grandscape, said in a statement last year. "Our mission continues to be creating a destination unlike any other, offering brands that are often first to the market while creating a one-of-a-kind visitor experience. Portillo's is famous for their offerings and their service, and we look forward to being their first home in the state of Texas."