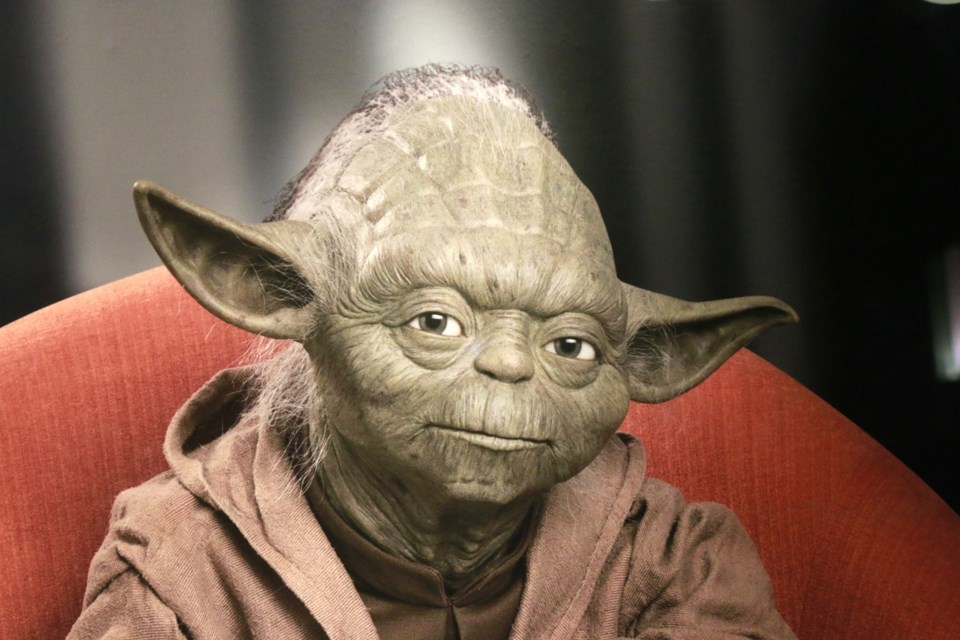 How did Yoda get his own cocktail? Chef Thad Kelley from Studio Movie Grill created it for him! *ba-dum-chh*
Studio Movie Grill (SMG) was the original first-run, in-theater dining concept and its original location re-opened to the public on Thursday, December 17. A new luxurious movie-going experience has been created for the Plano location at 4721 W. Park Blvd. (Park & Preston). The square footage is now at 43,935 thanks to an additional four extra screens, making a total of 12 screens and over 1,000 custom Inorca leather lounge seats in stadium seating. Instead of the long table-top shared amongst each row as you saw before, individual dining tables are connected to the leather seats. Guests can also meet before or after a movie at the contemporary-casual entry and bar area to enjoy craft brews, over 60 premium spirits, a plentiful wine list and original SMG Cell wines. Gather friends and family for holiday drinks while watching first-run movies with a full American grill and premium bar menus all at the touch of a "Push for Service" button.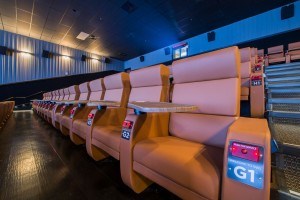 "We are so excited to re-open our doors to our longtime guests, welcome new patrons and for our Plano community to see all the wonderful new additions and improvements we have been making to the SMG concept in the last 15 years since our Plano flagship first opened its doors!" said Brian Schultz, Founder and CEO.
SMG Plano re-opens just in time for the highly anticipated release of STAR WARS:THE FORCE AWAKENS. As longtime customers are aware, 100% reserved seating allows for that no rush experience. Executive Chef, Thad Kelley created a character-themed Brunch and Cocktail Menu sure to "awaken the force" in any appetite. Brunch items include Princess Leia Buns, The C3PO Melee Pizza and Obi-Wan Pancake Light Saber. The "Yoda-Rita" with Sauza Blue Reposed tequila, "Tatooine Sunrise Mimosas" and "Death Star Bloody Mary" are just a few of the cocktails served. This special brunch menu is served at all shows before 2 p.m. through January 3.
Studio Movie Grill (SMG)
Studio Movie Grill modernized the traditional movie-going experience by combining first-run movies with full-service, in-theater dining. Established in 2000, SMG has swiftly grown to 23 locations in 10 states. SMG, long considered the leader of in-theater dining exhibition, recently announced a major expansion initiative including openings of additional sites throughout the country and the renovations of existing theaters. These new locations will add over 35 screens and expand operations, ranking SMG the 20th largest exhibitor in the U.S.