Granite Park, Granite Properties' mixed-use development at the intersection of DNT and Highway 121, is bringing waterfront dining to Plano with the Boardwalk. It's taking shape as the next great destination for Plano diners and business lunchers.
At completion, the Boardwalk will feature 6 specialty restaurants, a boardwalk, children's play area and fire pit, all overlooking an animated water feature in front of the Hilton Hotel.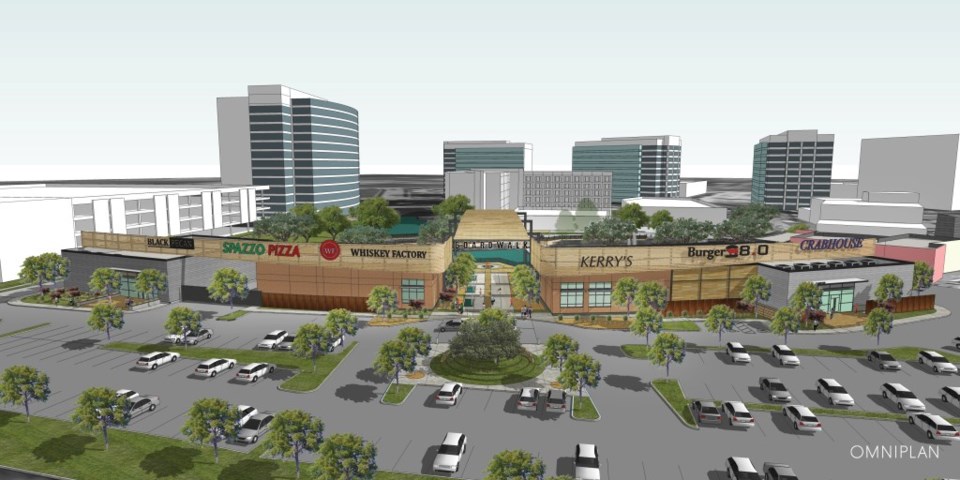 Three of these new restaurants have been announced. it has reached agreements with three restaurant tenants: Chips Old Fashioned Hamburgers, Hook Line and Sinker, and Union Bear will open in the 1st quarter of 2017.
Chips Old Fashioned Hamburger and Hook Line and Sinker are both beloved Dallas-based restaurants opening new locations to bring their cuisine to Collin County. Chips has been a Dallas institution for over 30 years and has landed a place in Dallas' Burger Joint Hall of Fame. Hook Line and Sinker serves southern-inspired gulf seafood such as oysters and seriously good catfish. As for Union Bear, this will be its only location, a new brew pub and craft pizza restaurant.
"We see The Boardwalk becoming a destination for the growing population around Granite Park to enjoy," says Granite Properties Chief Operating Officer, Greg Fuller. "These restaurants will be new to Collin County, and we're looking forward to adding other original eateries to our expanding customer base."
Granite Park will have five Class-A office towers, the 299-room Hilton Dallas/Plano Granite Park, and over 77,000 square feet of retail space, including The Boardwalk. Among the businesses making a home there are Coca-Cola's North American office and Fannie Mae.
Stay tuned for more on the Granite Park Boardwalk.