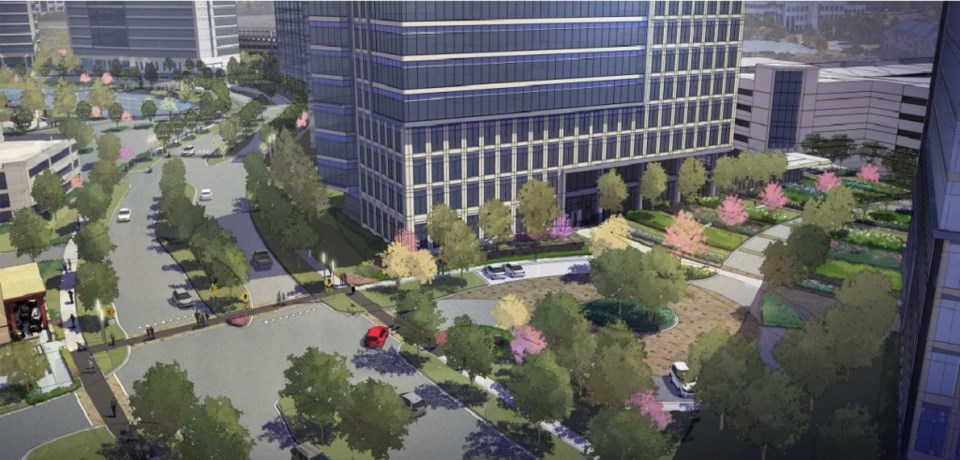 Granite Park is a business and retail district located at the junction of the North Dallas Tollway and Sam Rayburn that serves as a median between Plano and Frisco. It contains nearly 2 million square feet of office space and houses major corporations like Coca Cola, Fannie Mae, and Siemens PLM Software. Over the course of the next year, Granite Park will undergo major renovations to make the district more pedestrian friendly for its employees, as well as its patrons.
"Across Granite Park, we have approximately 6,500 employees going in and out of the buildings each day," Granite's Senior Director of leasing Robert Jimenez said. "What we're wanting to do is make the park more accessible to pedestrians and reduce the flow of traffic."
Many of Plano's newest restaurants are located at The Boardwalk at Granite Park, including The Biscuit Bar, Chips Old Fashioned Hamburgers, HookLine, Union Bear Brewing, Pearl Cup Sip and Edith's French Bistro. Good Union Urban BBQ is slated to open a new location at The Boardwalk at Granite Park in spring of next year. While the restaurants are a hit among Granite Park's visitors, the crew behind the project hopes that the renovations will equally improve the overall experience for Granite Park employees, as well as its shoppers and patrons.
Read more: B. Frank & Relish opens at The Boardwalk at Granite Park
"One of the things we're doing is improving the crosswalk between the office buildings and the retail area [The Boardwalk]," Granite's Managing Director Will Hendrickson said. "We're making an effort to slow traffic here. We also have plans to extend The Boardwalk across the other side of the water feature, where we're going to add another seating area, as well as an area that can be used as a stage or a multi-functional area with shade and seating."
Once the renovations are complete, Jimenez and Hendrickson hope to continue to continue out Granite Park's signature series, including the Bites and Beats music series.
"In the past, we've had fitness classes out here and we've had bands come out to play," Hendrickson said. "Once the extension is finished, we're going to continue that on a larger scale."
Read more: Mayor LaRosiliere on the future of transportation in Collin County
The $3.5 million renovation project is currently in progress and is expected to continue during the first half of 2019. The restaurants will continue to operate while renovations are taking place.
For more information, visit granitepark.com