…Destination Dallas, Texas the prestigious gym in Plano, recently held a toy drive for Christmas Cops.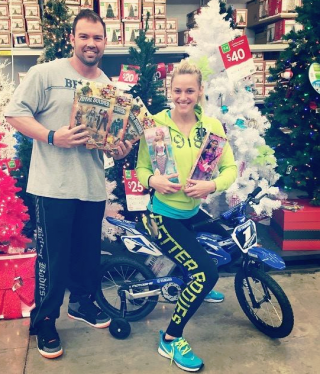 This is their seventh year to participate with Christmas Cops, which is organized through the Plano Police Department (christmascops.com). Fitness staff and members brought toys, new coats and clothes, all in an effort to help local families in need have a Merry Christmas. For the last two years, …Destination has held events to support the toy drive.
This year, a cookie decorating contest was celebrated in conjunction with the toy drive. Greg McCoy, of …Destination said, "The staff and members really enjoy getting together and rallying support for the program. This is one of many fun, family styled events that we like to do to bring members and friends together."
Christmas Cops began in 1984 and is organized through the Plano Police Department and their families. The families helped by this generous program are referred by Plano Police employees and verified by a committee. On Saturday, December 19, Santa Claus and his Christmas Cop helpers will distribute the collected items across Plano.
To find out even more watch this video of the action which includes an interview with Plano Policewoman Jennifer Dawn who is also a IFBB Pro Bodybuilder and Greg McCoy of …Destination.
…Destination Dallas, Texas
A 15,000-square-foot facility, …Destination features strength equipment from multiple manufacturers, dumbbells from 5–200 pounds, two monolifts, three power racks, three platforms and ancillary equipment you won't find in other facilities. A private posing room is available for weekly posing classes, and private sessions are available for booking. Locker rooms have showers, and there is a fridge and microwave available to members if you need to bring a pre or post workout meal with you. And don't worry about trying to keep chalk in your gym bag, there's plenty.
2655 Premier Dr., Plano, Texas 75075
972.424.3539
destinationdallastexas.com