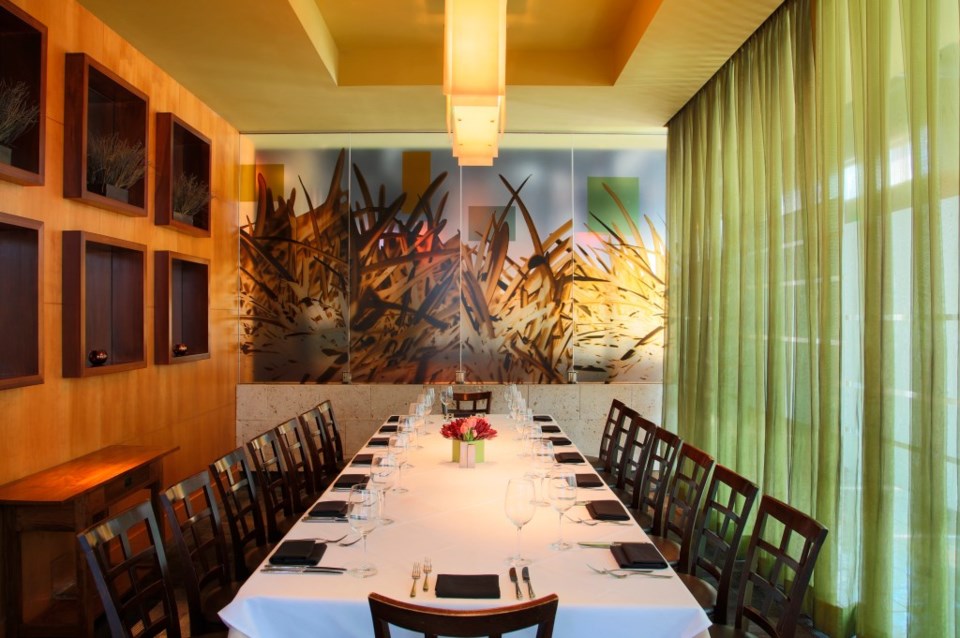 After months of hard work, the team at Jasper's is applying the finishing touches to the highly-anticipated new location and is ready to open its doors May 2nd at the CityLine development in Richardson. Beginning that Monday, Jasper's will be open for lunch each weekday from 11am to 3pm, with dinner service launching in the following weeks.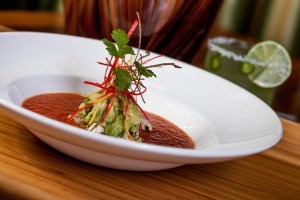 Leading the restaurant team is Regional Director of Operations Chris Gangi. Assistant General Manager Brian Kurtz and Restaurant Manager Kevin Lanahan will run the day-to-day operations. In the kitchen is Chef Evan Tanner with Sous Chef Thomas Holt. Tanner comes to Jasper's with more than a decade of experience working at restaurants throughout Dallas, New York and Florida. Most recently, he worked as the Executive Sous Chef at The Great Outdoors Restaurant in High Springs, FL as well as Azurea Restaurant at One Ocean Resort & Spa in Atlantic Beach, FL. Now he's ready to apply his talent to the Jasper's menu, which features the restaurant's signature "gourmet backyard cuisine" that's made fresh from scratch daily.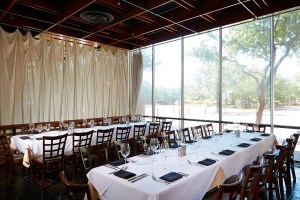 The 7,600-square-foot restaurant was designed by the local architectural firm of Jones Baker and features a crisp, contemporary aesthetic that lends a subtle nod to the gourmet backyard cuisine by using natural materials such as split face limestone, cold rolled steel and warm walnut wood. The energy of the kitchen spills out into the dining area featuring two modern fireplaces and accented with galaxy inspired lighting. A window wall slides wide open so that bar guests are connected with the outdoors where a spacious circular patio awaits. And a climate controlled wine room and cold artisan beer on tap offer the perfect pairing to the perfect meal. For those celebrating a special occasion or hosting a business function, the 24-seat private dining room can accommodate every need.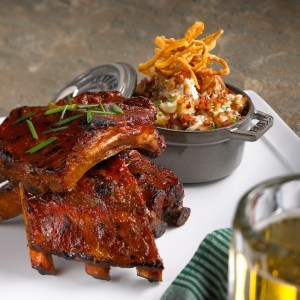 Diners can expect to enjoy the same delicious menu from the Plano location, including wood-fired flat breads, hearty salads like the popular Chopped Wedge, pan seared fish and Slow Smoked Baby Back Ribs, named one of Bon Appetit's top three choices for "America's Best Ribs." To complement those dishes are everyone's favorite sides like the famous Maytag Blue Cheese Potato Chips and Aged Gouda Mac "n" Cheese. And with its casually elegant atmosphere anchored by a vibrant bar and polished dining room, Jasper's is poised to become the neighborhood's go-to spot for business lunches, dinner dates and post-work happy hours.
In addition to its initial opening hours, Jasper's will also open its doors on Mother's Day for a special Sunday brunch. So be sure to make a reservation, and treat mom to great food in a stress-free setting.
"Opening another Jasper's in the DFW area has been in the works for many years so this is an exciting time for me and my entire team," said Executive Chef and Proprietor Kent Rathbun. "With a slew of quality businesses in the area, the new CityLine development is the most exciting address in the metroplex, and we look forward to being part of the community for years to come."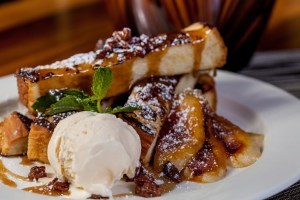 Jasper's is located at the CityLine development at 1251 State Street, Suite 950 in Richardson. For more information, call 214.716.2610 or visit kentrathbun.com.