Velvet Taco, known for the weirdest and wildest tacos in DFW, has a popular location in central Plano, complete with a drive-thru and advance order pick-up window. The central Plano location is found at the intersection of W. Park Boulevard and Preston Road. There's also another one in Plano at Legacy Hall at Legacy West.
Velvet Taco doesn't specialize in street tacos, or simple, home-style layers of meat and cheese in a tortilla. It's not even Tex-Mex. Instead, they pride themselves on the "liberated" taco because a Velvet Taco is a taco that wants to be more. Sometimes that means it wants to be chicken tikka masala or a burger. Sometimes it wants to be chicken and waffles. At Velvet Taco, anything is possible. 
Velvet Taco opened its first location in Dallas in 2011, at the thriving intersection of Knox-Henderson and I-75. Immediately, it was something to behold. An odd collaboration between the co-founder of Pei Wei, Mark Brezinski, and FrontBurner, the restaurant group behind Legacy Food Hall and Whiskey Cake, his popular taco joint was a culmination of Dallas' yet-to-end taco craze. Velvet Taco can now be found at numerous locations across the DFW metroplex: Richardson, Fort Worth, Addison and 5 Dallas locations, as well as across the country in Charlotte, Chicago and Atlanta.
While there's no question that authentic Mexican street tacos cannot be defeated, Velvet Taco remains a foodie's dream. It isn't trying to be authentic—they serve pea tendrils and Thai basil for goodness sake—but that's okay. Velvet Taco does what all good fusion food does: it offers a new definition of what a taco can be. It provides an international city with a global palette at a hometown price.
Also, they make everything from tortillas to meats, corn pico, avocado crema, and curry mayo from scratch, props for that.
The central Plano location has a mural of hot air balloons, an homage to Plano's beloved annual balloon festival, and serves tacos every day until 10 or 11 p.m.
If you're a newcomer to the Velvet Taco creed, here are five menu items so iconic, you won't want to miss them.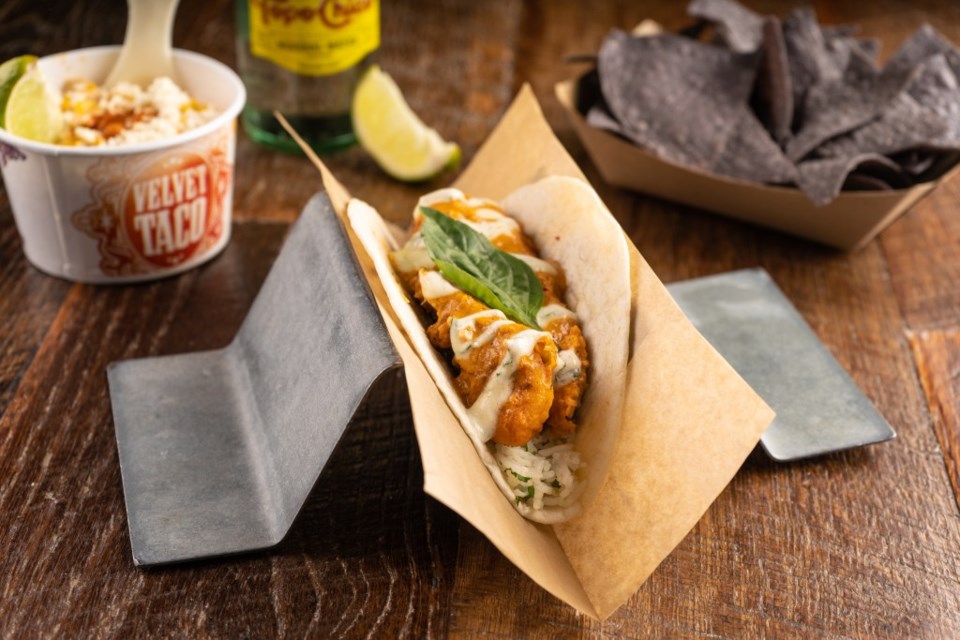 #3 Spicy tikka chicken
Crisp tenders come doused in fire-red tikka sauce on a bed of buttered cilantro basmati rice with drizzles of raita crema and a touch of Thai basil in a flour tortilla. It'll leave your lips burning.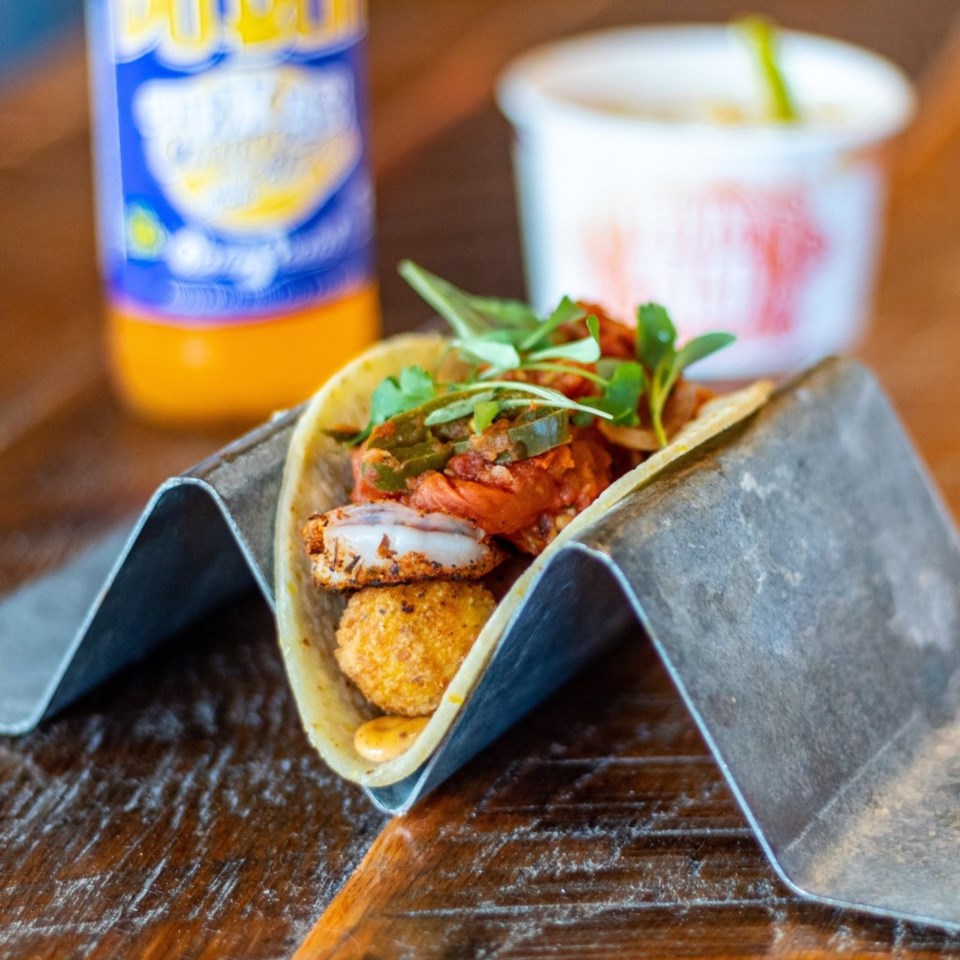 #14 Shrimp and Grits
This fan favorite tops blackened shrimp and pepper jack cheese grits with housemade Creole remoulade, and charred tomato salsa, a beautiful melding of flavors into something creamy, crispy, and dreamy.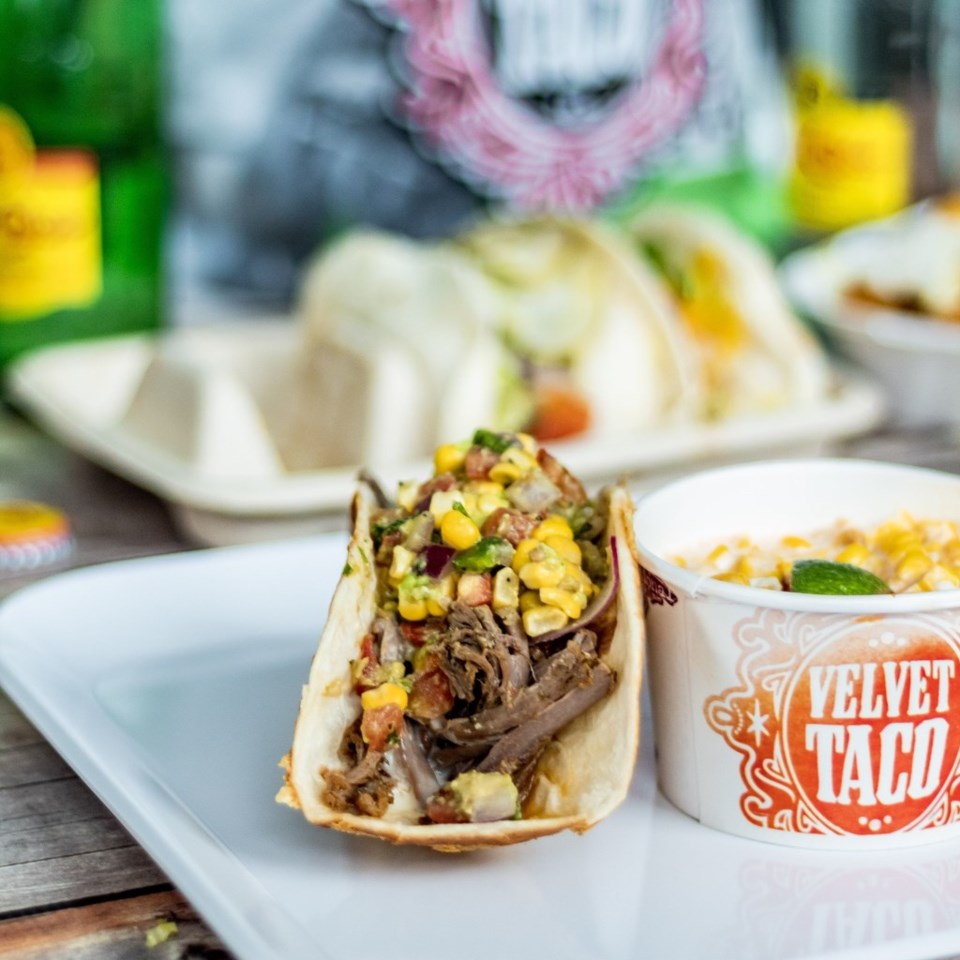 #12 Slow-roasted Angus brisket
Velvet Taco starts with barbacoa-style slow-roasted Angus brisket. Then comes a healthy portion of avocado relish, red chile mayo, and queso blanco, all inside a flour tortilla encrusted with comté cheese.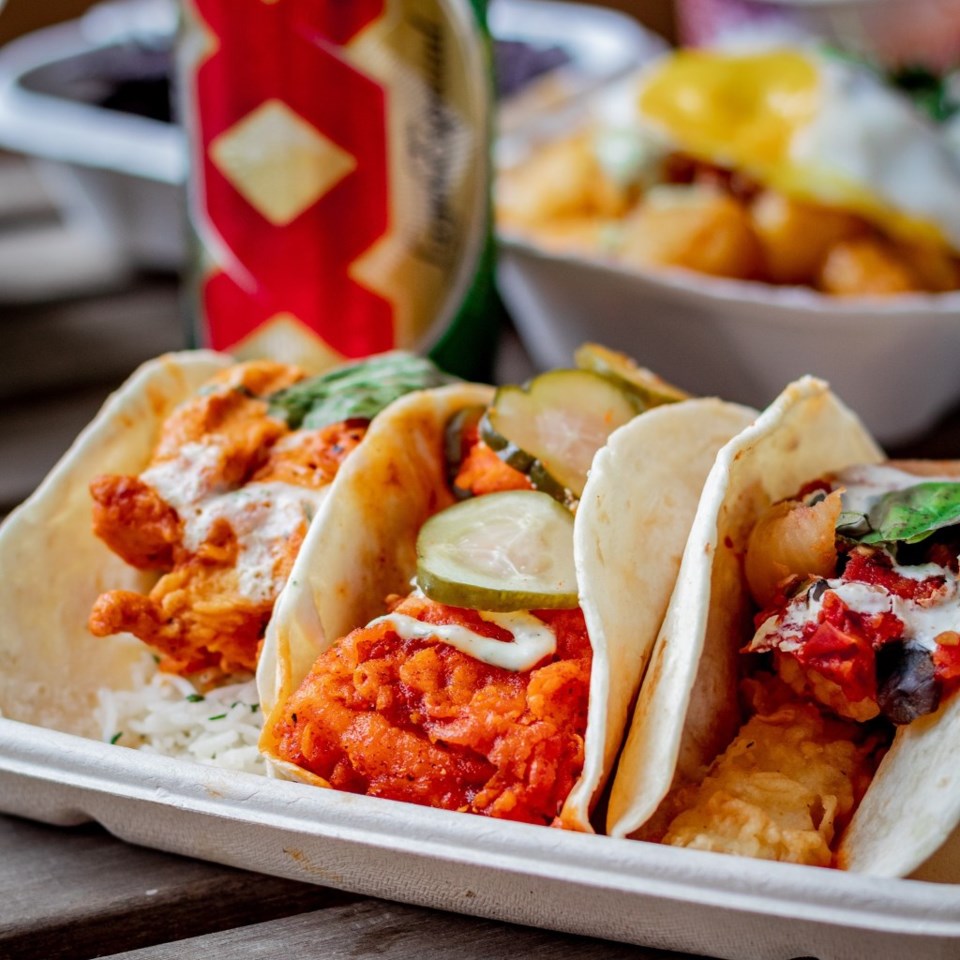 #4 Nashville Hot Tofu
If you've had Nashville Hot chicken, you already know the bright white heat of Nashville hot sauce. For a vegetarian option, try blistering crispy tofu topped with napa slaw, ranch crema and house brined pickles.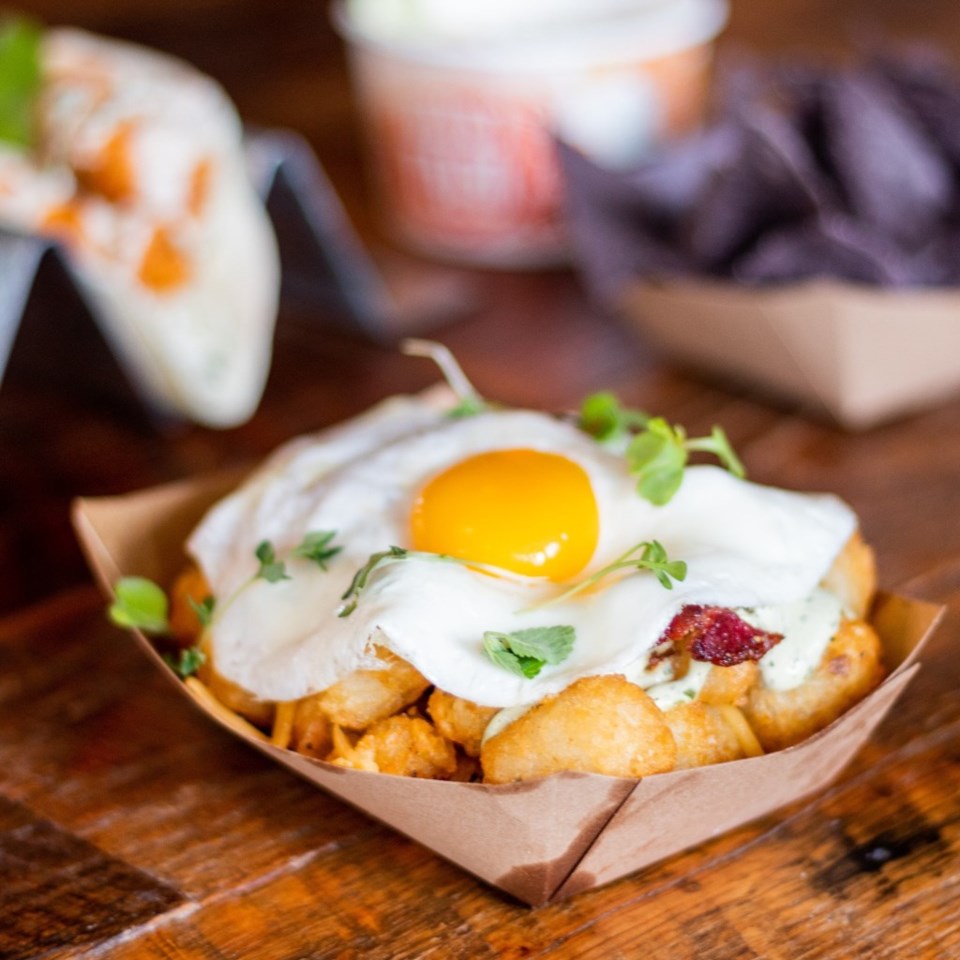 Crisp Tots & Local Egg
It's not a taco, but an irresistible side. These loaded tater tots take the concept of a "side" to the next level with warm herb goat cheese and smoked cheddar, their signature avocado crema, chile butter, peppered bacon, and finally, a perfect fried egg.
Velvet Taco, Plano
Hours:
Sun – Thurs | 11 a.m. – 10 p.m.
Fri – Sat | 11 a.m. – 11 p.m.
Where: 5013 W. Park Blvd., Plano
More: velvettaco.com
Looking for great tacos?
Here's a few other local taco joints you should try: