So much to celebrate this weekend! Not only is Plano's 150th birthday, but Taste Addison is back along with the 27th Texas Music Revolution. Add sports watch parties and live concerts and you have a Texas-style weekend. Scroll all the way down to find our weekly recommendations for places to eat and get everything planned for an amazing two-day break from the daily routine.
Come right in, because here's the only list you need!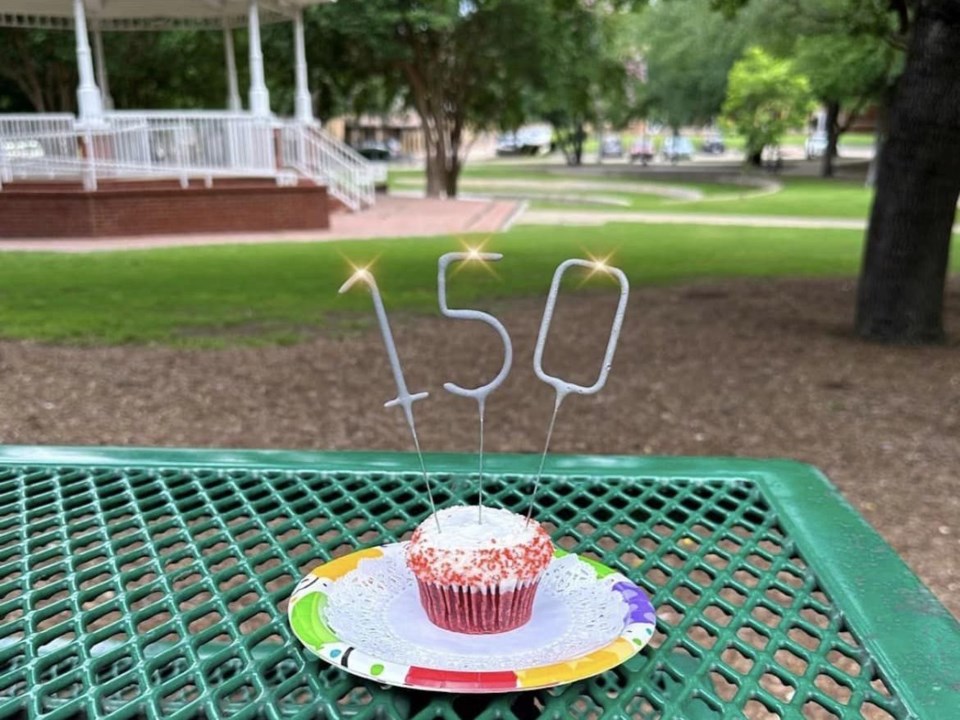 When: June 3, 2023 | 4:00 to 8:00 p.m.
Where: Haggard Park | 901 E. 15th St, Plano
More Info
Come to Haggard Park for an unforgettable birthday bash celebrating Plano's 150th anniversary. Enjoy live music, delicious food and engaging activities for all ages, such as carnival games, line dancing and photo-taking opportunities. Don't miss this excellent opportunity to celebrate Plano's history and make cherished memories at this remarkable milestone celebration!
When: June 2 to 3, 2023 | See the full schedule
Where: Downtown Historic Mckinney Square | 111 N Tennessee St, Mckinney
Tickets
Experience the ultimate music extravaganza at the 27th Texas Music Revolution, presented by KHYI 95.3 The Range. This sensational event showcases the best of Texas music in an electric atmosphere. Get ready to groove to live performances by renowned artists, discover emerging talents and immerse yourself in the heart and soul of the Lone Star State's music scene.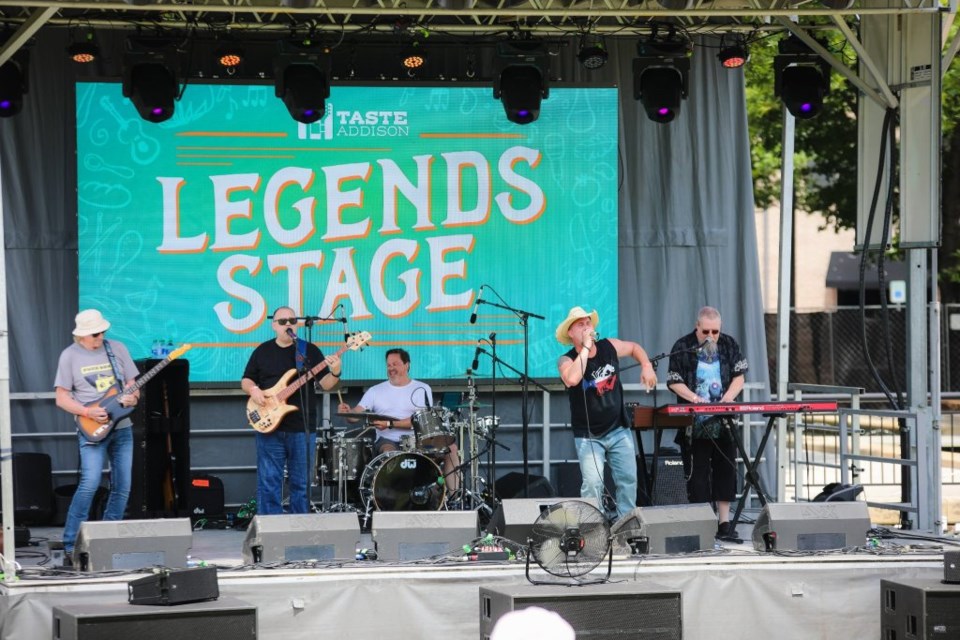 When: June 2 to 3, 2023 | See the full schedule
Where: Downtown Historic Mckinney Square | 111 N Tennessee St, Mckinney
Tickets
Discover the culinary delights of North Texas at Taste Addison 2023, a must-attend event. Indulge in a flavorful experience as local eateries showcase their finest dishes and beverages. From savory to sweet, the tantalizing offerings cater to diverse tastes. With live music and a lively atmosphere, this event promises a fun time for food enthusiasts and families.
When: June 2 to 23, 2023 | 7:00 to 9:00 p.m.
Where: Frisco Square | 6175 Main Street, Frisco
More info
Set against the backdrop of a picturesque square, this musical extravaganza brings together talented artists who will serenade you with their enchanting melodies. From lively bands to soulful soloists, the diverse lineup ensures there's something for everyone's musical taste. Gather with friends and family, relax in the open air, and let the Music transport you to a world of pure auditory bliss.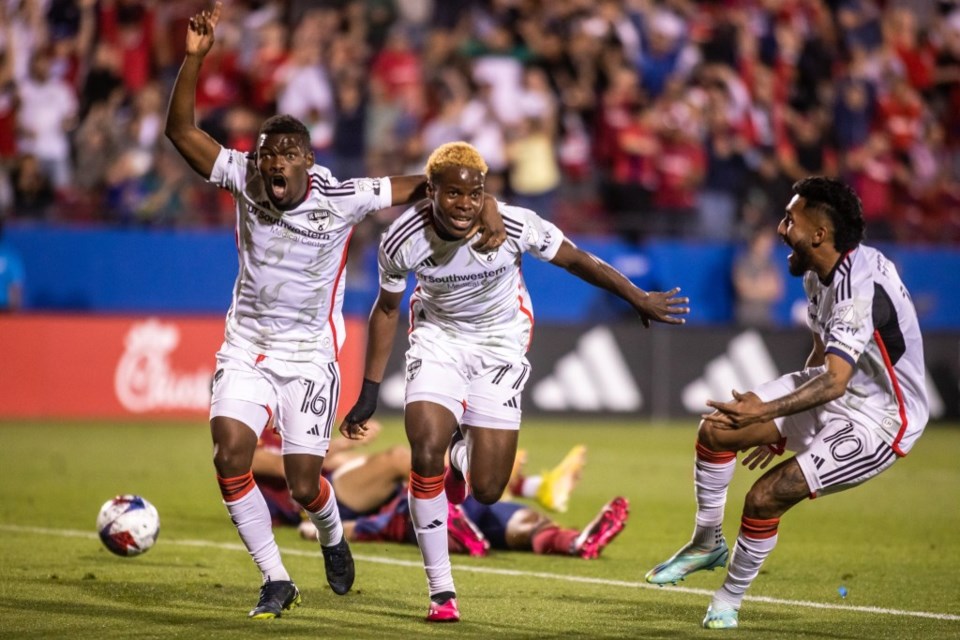 When: June 3, 2023 | 7:30 p.m.
Where: Toyota Stadium | 9200 World Cup Way, Frisco
Tickets
Cheer on FC Dallas as they face off against Nashville SC during a special event: Y'All Means All Pride Night. This game promotes a welcoming and accepting environment for all fans. Join the electric atmosphere, show your support and enjoy top-tier soccer action. With vibrant displays of unity, this event sends a powerful message of embracing everyone. Be part of this night, and let your pride shine!
When: June 4, 2023 | 11:00 a.m.
Where: The Revel Patio Grill | 9305 Preston Road, Frisco
Tickets
Gearheads and enthusiasts alike will delight in the impressive display of classic and modern vehicles. From sleek Mustangs to roaring trucks, this gathering showcases automotive excellence. Explore the craftsmanship, meet fellow enthusiasts and enjoy the vibrant atmosphere.
When: June 2, 2023 | 7:00 to 10:00 p.m.
Where: Legacy Hall I 7800 Windrose Ave, Plano
More info
This tribute concert promises an unforgettable experience, paying homage to the iconic band's timeless discography. From energetic performances to electrifying renditions, attendees can expect a nostalgia-filled night and enjoy this celebration of Aerosmith's musical legacy.
When: June 3, 2023 | 8:00 a.m. to 12:00 p.m.
Where: Chestnut Square Historic Village | 315 S. Chestnut Street, McKinney
More info
Set in the picturesque Chestnut Square Historic Village, this vibrant market offers a delightful array of fresh produce and delectable treats from local farmers and vendors. With a charming atmosphere and a commitment to supporting local businesses, the farmers market provides an enjoyable experience while fostering community connections and promoting sustainable living.
When: June 3, 2023 |10:00 a.m. to 1:00 p.m.
Where: Lions Club Park | 4800 Nash Dr., The Colony
More Info
The Colony is getting ready for the summer season and to celebrate the occasion the Lions Club Park will transform to welcome families for a fun-packed morning this Saturday. Visit the library, parks & recreation, police, fire and animal services, or stop by the city's mobile visitor center to find reading sign-ups, games, crafts and delicious treats. Don't forget to stop by the vendor event at The Local for even more snacks, tasty beverages and live music.
When: June 04, 2023 | 7:00 p.m.
Where: The HUB | 1289 Johnson Road, Allen
More info
Catch the electrifying NBA Finals: Game 2. Witness the clash of titans as the top teams battle for basketball supremacy. Experience the intensity, skill, and sheer excitement of the game as the players give their all on the court. From slam dunks to buzzer-beating shots, this event promises non-stop action and unforgettable moments.
Even More Great Things To Do This Weekend in Dallas & Collin County
Friday Night Summer Movie Series at PGA
When: June 2, 2023 | 8:00 p.m. to 10:00 p.m.
Where: The Monument Realty PGA District | 3255 PGA Parkway, Frisco
More info
A Night of Improv Comedy
When: June 3, 2023 | 8:00 p.m.
Where: Frisco Black Box Theatre | 8004 North Dallas Pkwy, Suite 200, Frisco
More info
Monster Club Misadventures
When: June 2, 2023 | 4:30 to 9:30 p.m.
Where: Dark Hour Escape | 701 Taylor Drive, Plano
More info
The Spongebob Musical
When: June 2, to June 4 2023 | See the full schedule
Where: Art Centre Theatre | 1400 Summit Ave Suite E, Plano
More info
Stars Wars: Legion 2023
When: June 3 to 4, 2023 | 8:00 a.m. to 7:00 p.m.
Where: Plano Event Center | 2000 East Spring Creek Parkway, Plano
More info